Explore the different types of public schools, from charter to language immersion, and learn about the unique pros and cons of each type. Is a co-ed or single sex classroom best for your child? Charter school or magnet? Read expert advice and get valuable tips on the various public education programs available and how to choose what works best for your family.
View the most popular articles in Types of Public Schools: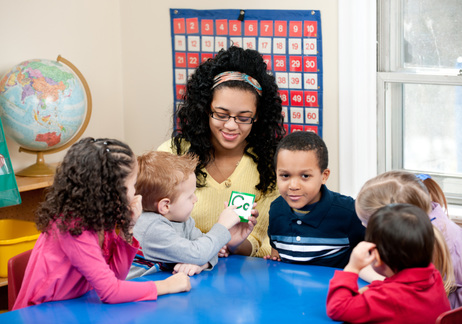 For years there has been a push to universalize preschool in this country in order to provide all children with the leg up they will need in order to compete in a globalized economy. While approximately three-fourths of four year olds in America are involved in some kind of educational program, the United States still ranks only 25th out of the 34 most wealthy and upcoming nations in the world in terms of early childhood education, lagging behind the likes of Portugal and Mexico.
Despite the nation's dismal ranking for early childhood education, there are signs that it is
increasing in importance
for American families. Just a decade ago, only 65 percent of four-year-olds were enrolled in preschool; today that number is 78 percent. It is a subject that has become politicized as well, with President Obama championing the cause a number of times during his presidency, most notably in his 2013 State of the Union Address. After that speech, the White House offered details of the president's plan to greatly expand the availability and quality of pre-k programs,
which include
:
Expanding Early Head Start, which provides educational and health services to low-income and vulnerable children birth to three years of age;
Developing a cooperative effort between state and federal agencies to guarantee pre-k enrollment for children at or below 200 percent of the poverty line;
Build a corps of pre-k teachers that have the same level of credentials as those that teach K-12 students;
Extending the Nurse Family Partnership Program, which provides home visits from nurses to low-income families. Nurses help promote health and positive parenting strategies from the child's birth through their second birthday.
Many state legislatures have enacted sweeping pre-k programs with great success – Georgia and Oklahoma among them. But the oddity of many state-based pre-k programs is that their success is far higher in states that generally have poorer performing public schools. Additionally, support for pre-k education seems to be much more robust in Republican-leaning states, especially those in the Deep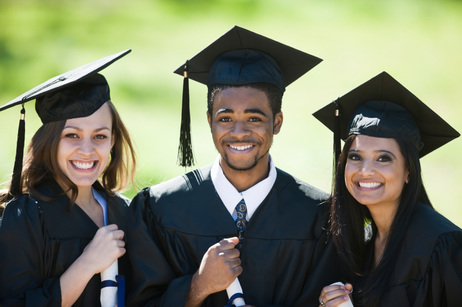 Studies show that graduation rates at charter schools outpace graduation rates at public schools. Learn how charter schools have been able to improve graduation rates, and the positive effects charter schools have on students' lives in the long-term.
The ideas behind the development of charter schools began in the 1950s. However, credit for beginning the charter school movement generally goes to former American Federation of Teachers President Albert Shanker. Shanker called for reform to public schools in the late 1980s that inspired states to pass legislation permitting the establishment of charters. Minnesota took the lead in 1991, creating the
nation's first legislated charter school
, which opened the following year.
The charter school movement was borne out of the nation's desire to improve education. This has long been a point of emphasis in our country, and is often a hallmark of presidential debates and congressional action. However, determining the best way to prepare the country's youth for post-secondary education and the workforce can sometimes be difficult to do. Parents have many options for their child's education, including charter schools, traditional public schools, private schools, magnet schools or homeschooling. But when it comes to the debate between charter schools and public schools,
recent data
collected by Mathematica Policy Research reveals that charter schools seem to be doing a better job of graduating students and preparing them for life after high school.
Educational Benefits
According to Mathematica, the graduation rate at charter schools is between 7-11 percent higher than public schools in the same area. Even for at-risk students, who may not have the financial, social, or family resources that other students enjoy, graduation is more likely at a charter school. Furthermore, students who graduate from charter schools are 10-11 percent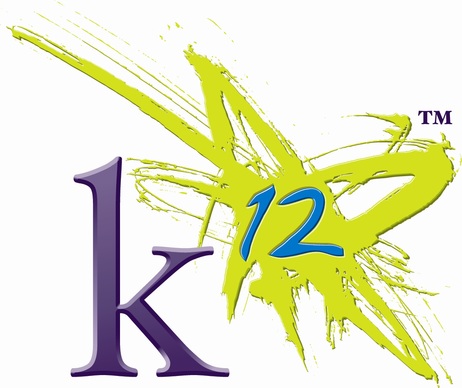 Learn how you can attend a tuition-free online high school accredited by your state.
Find tuition-free online charter schools accredited by your state's department of education. Select your state below:
Online learning is no longer just for colleges, as more charter high schools are becoming completely virtual.
Online learning has become a popular way for many college students to earn a degree, but it is also making its way into many primary and secondary schools as well. With the rising popularity of cyber-charter schools nationwide, some public school districts are turning to cyber-education as a means of competing with other schools in their areas. But is
online education
the answer for public schools today? The answer depends on who you ask.
What is Cyber-Education?
According to
K12
(an online school), cyber or virtual schooling takes place on the Internet, rather than a traditional classroom. Students go online from anywhere they choose, allowing them to keep up with school work from home or on the road. Access to teachers is completed through phone calls, online through conferencing or face-to-face in some instances. Teachers that work in cyber-schools are state-certified and oversee virtual classrooms, where students often have the opportunity to interact with their instructors and peers.
While cyber-schools maintain a sense of structure in their virtual classrooms, there is flexibility in education that is not seen in a brick-and-mortar classroom. The success of students in cyber-education rests more squarely on parents, who must ensure students remain focused even if they are doing their learning from the comfort of home. However, unlike
home schooling
, parents do not act as instructors in the cyber-school experience.
The Benefits of Cyber-Schooling
Those who have participated in cyber-schooling tout numerous benefits with the model, including:
The ability to individualize lessons to a student's ability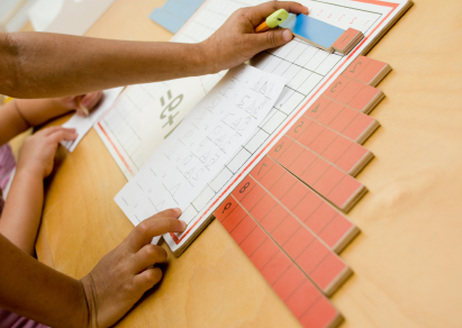 In light of an upcoming study on Montessori education in South Carolina, as well as the growing popularity of the Montessori Method in public charter schools, we'll take a look at the principles behind Montessori education and whether it is an effective method for preparing some students for the professional world or higher education.
Montessori education has been around for more than a century, but many parents and students continue to see Montessori as a mystifying approach to education. Montessori was restricted to private schools for many decades, but recently, the approach has been introduced into some public schools as well – often through
charter schools specifically established to allow for Montessori teaching
. As the process becomes more widespread in public school venues across the country, a study will be launched to examine the impact of Montessori on public school students. Is Montessori the wave of the future for public schools?
What is Montessori?
Montessori education was first started by Dr. Maria Montessori in 1907, according to the
Montessori website
. Dr. Montessori discovered through her work with children that young students tend to learn best when they are allowed to teach themselves. Based on that observation, Dr. Montessori designed what she called a "prepared environment" that gave children the chance to choose from many different developmentally appropriate activities. These activities gave children the opportunity to learn at their own pace, using real-life experiences that utilized all five of the human senses.
Dr. Montessori's first "children's house" in Rome paved the way for an entire movement in the world of education that has gradually made its way across the globe. Today, Montessori education is found throughout the United States as well in private schools, and more recently, public schools. Even
homeschooling
parents have found ways to incorporate Montessori principals into their own methods