Charlotte-Mecklenburg Schools Blend High School and College
Learn more about Cato Middle College High, a school that allows students to get a head start on college courses while still in high school.
College preparation
is one of the concerns facing secondary public schools across the country. In
Charlotte-Mecklenburg
, one of the largest school districts in the country, one solution to ensuring college preparedness may be found at an innovative high school that combines high school and college for a rich academic experience.
Cato Middle College High
was created as a prototype for the rest of the state, allowing high school juniors and seniors a taste of the college experience while they are still finishing high school requirements.
About Cato Middle College High School
Cato was established by the Charlotte-Mecklenburg school district in 2007, as North Carolina's first Middle College program. The school is located on the Cato Campus of Central Piedmont Community College, where students take both high school courses and earn college credits simultaneously. Only 100 students are enrolled at Cato at any given time, which ensures students get plenty of personalized attention from instructors while they are getting a head start in their college endeavors.
Students take the last two years of their high school classes while on this campus, which typically consist of
Advanced Placement
or honors coursework. At the same time, students may take college classes through Central Piedmont Community College, tuition-free. Students can choose from any of the Central Piedmont campuses, taking courses in classrooms that are up to date with the latest technology and with access to all of the libraries throughout the community college's campus system.
Positive Track Record Fuels Demand
Throughout the six years of Cato's history, the Charlotte Observer reports that the school has shown a positive track record of success. The school boasted a graduation rate of 100 percent last year, with most graduates heading off with college credits that can save them hundreds in tuition costs.
U.S. News and World Report
also provides statistics for the school, which show 75 percent of the students enrolled at Cato are minority students (the largest population is African-American) and more than half come from economically-disadvantaged backgrounds. These demographics make the success rates at Cato even more impressive, since many school districts across the country that are predominantly made up of minority or disadvantaged students traditionally struggle to achieve state academic standards.
While enrolled at Cato, students earn college credits without having to pay any tuition costs. For some students, this could mean heading to college with a handful of credits under their belts. The principal of Cato, Joey Burch, told the Charlotte Observer that most students that graduate from the school have enough college credits to skip their entire first year of college. One student recently graduated with
both a high school diploma and an associate degree
. Any credits earned at Cato through Central Piedmont transfer directly to any school within the North Carolina college system.
Admission Requirements
Enrollment at Cato is not easy, but it is far from impossible. To apply, students must currently be enrolled in a Charlotte-Mecklenburg school or be eligible for enrollment. They must be heading toward 11
th
or 12
th
grade, since these are the only grades offered by the school. Students must have a minimum grade point average of 2.5, a clean disciplinary record and a good attendance record, according to the school's
website
. In addition, students must have completed specific classes in their neighborhood high schools and pass a placement examination given by Central Piedmont.
Despite the many requirements to enroll in Cato, the program is not restricted to the highest academic performers in the Charlotte-Mecklenburg district. However, most of the students at Cato are academically inclined and motivated to continue their education after high school. Students must also agree to leave behind the high school they have become familiar with, as well as their friends and social network, to explore an unknown world of community college.
A Day at Cato
Students at Cato spend approximately 4.5 hours taking high school classes from teachers employed by Charlotte-Mecklenburg Schools. Hours before and after that time are filled with college courses, with the opportunity to earn as many free credits as they can handle. Classrooms at Cato are relatively small for a high school environment, with a ratio of approximately 25 students for every instructor. Students are encouraged to enroll in a minimum of four courses each semester, with a combination of high school classes to meet graduation requirements and college credits available.
After students graduate from Cato, they have many options open to them. Some may head directly to their career choices, while others may remain at Central Piedmont to complete their associate degree programs. Others may move to four-year schools around the state to pursue a bachelor's degree in the field of their choice. Those that do advance to higher education will already have college credits to apply toward a degree program.
Currently, Cato has an enrollment capacity of 200 students, although only 100 students are enrolled currently. Burch told the Charlotte Observer that in order to reach his enrollment fulfillment this year, he had to actively recruit students even after the application period closed. Burch is hoping to increase enrollment for the next school year to the point where the school will need to hold a lottery. With many benefits to offer, there is little doubt that this school will continue to attract students from the Charlotte-Mecklenburg school district.
Cato is not the only way to earn college credits during the high school years in North Carolina. Central Piedmont currently offers classes to around 500 students throughout the Charlotte-Mecklenburg school system. However, Cato's success may eventually expand to other Middle College schools throughout the North Carolina school district in the future.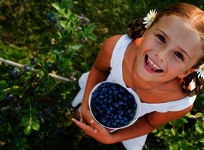 Gifted students often fail to thrive in traditional academic environments because they are not being challenged. In this article you will learn how to make sure your gifted student gets the quality education he or she deserves.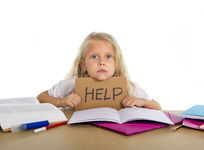 The world is in a constant state of change and those who fail to adjust fall behind. Unfortunately, the American public education system has not kept up with the times and is currently facing a number of serious problems. Keep reading to learn about the biggest failures affecting the modern U.S. public education system as well as some of the trends that could spark change.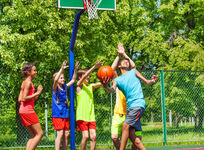 Summer break is a time to kick back and relax but it is also a great time to do activities that will boost your college applications. Keep reading to see how to boost your application this summer.