Female Wrestling May Become New High School Sport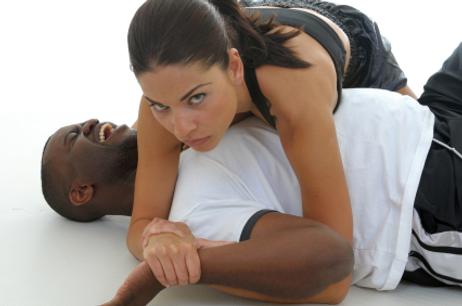 We report on the growing trend of female wrestlers in public schools and how many schools are embracing this as their newest campus sport.
In what has traditionally been seen as an all-boys sport in high schools across the country, female athletes are beginning to make their mark. Female wrestlers have struggled for many years to be serious contender in wrestling competition, dealing with coaches who didn't want them on the team and male contenders who forfeited matches rather than compete against them. Now, that tide appears to be changing, as more schools across the country are beginning to recognize these athletes as the serious competitors they are. Some are even giving girls their own place in the wrestling world, forming all-girls teams that are making their way into national competition.
Female Wrestling Growing Nationwide
Max Preps
reports that female wrestling at the high school is a growing sport across the country. In fact, the entire sport appears to be on the rise for both male and female athletes. The publication reports on a survey conducted by the National Federation of State High School Associations during the 2010-11 school year that showed a .3 percent increase in the number of male wrestlers and a 19.8 percent increase in the number of female wrestlers. That year, 273,732 high school boys competed in the sport and 7,351 female athletes competed at the high school level.
In addition, five states in the U.S. now hold high school-sanctioned championships for female wrestlers, including
Texas
,
California
,
Hawaii
,
Washington
and
Massachusetts
.
Pennsylvania
also recently added its name to that list, holding the first sanctioned state championship that attracted 178 female wrestlers from around the state. The sport is growing, but many involved in female wrestling believe it still has a long way to go.
The Problem with Female Wrestling
In the past, girls who wanted to join the wrestling team were restricted to competing with their male counterparts, since female wrestlers were few and far between. This posed its share of controversy, as some boys did not want to wrestle girls. While a few of those athletes refused to compete over fears of getting beat by a girl, others felt competing with girls in this realm was in direct conflict with their consciences and even their faith.
In 2011,
CNN
reported on a male wrestler in
Iowa
who chose to forfeit a match, rather than go up against a female competitor. Joel Northrup stated at the time, "As a matter of conscience and my faith, I do not believe that it is appropriate for a boy to engage a girl in this manner."
At the time of the forfeit, Northrup was a contender for the state championship in Iowa. At that tournament, two girls were competing with the boys for the state title. One was Cassy Herkelman, who Northrup refused to wrestle. The other was Megan Black. These two girls were the first to ever qualify for competition on the state level, since Iowa wrestling established high school-sanctioned state championships in 1926. While it was an exciting time for Iowa athletics, it also presented serious debate over how to handle the mix of male and female athletes into what had traditionally been a male arena of competition.
Mud or Jello?
Jen Chu is a 27-year-old graduate student and the director for women's wrestling in Pennsylvania. Chu said that when she was in high school, girls were not exactly considered legitimate members of the wrestling team. Chu told Max Preps she was allowed to practice with the boys' wrestling team, but competitions were taboo. As a result, Chu said she was unable to earn a school letter in the sport she loved – an injustice she hopes other female wrestlers will not have to endure.
However, Chu explains that turning the tide on the public perception of female wrestling will be easier said than done. There are stigmas associated with the sport in the United States that female wrestlers must overcome if they want to be seen as serious contenders in a "real" sport.
"If you Google women's wrestling, all of these [adult] sites come up," Chu told Max Preps. "If I'm out socially, and wrestling is such a huge part of who I am, I tell people what I'm associated with. Believe it or not, I've been asked jello, mud, what is it?" Chu adds the misperceptions persist, even though women's wrestling became an official Olympic sport in 2004.
Making their Own Place
Many involved in female wrestling, including Chu, believe the best way to legitimize the sport and ensure it grows is to give female athletes their own competitive venue. That is precisely the move many
New York schools
are making, according to
CBS News
. The state has formed its own all-girls wrestling league that allows female wrestlers to compete on their own terms. Currently, around 250 girls from 16 schools throughout New York City are involved in the newly-formed league.
The girls involved in the league are already saying what they are learning on the mat is carrying with them far beyond the arena of their sport. One of the athletes told CBS News, "When I'm having trouble in school, I feel no one will mess with me 'cause I'm on the wrestling team." One of the coaches agrees the benefits of wrestling go far beyond the mat.
"We're trying to make them more confident individuals, stronger individuals," Ken Bigley, one of the New York coaches, told CBS. "Teaching them to be aggressive, teaching them to get after it. It's a bit challenging."
Time will tell whether female wrestling will continue to spread across the country, giving athletes a wider venue for competition and a more universal acceptance of the sport they have grown to love.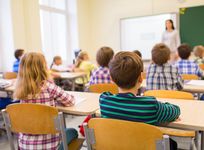 The Common Core State Standards Initiative has changed the course of education in the United States, particularly with its emphasis on standardized testing. But how does standardized testing affect teaching quality? Keep reading to find out.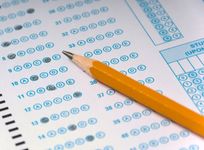 When asked to rank the quality of their child's school a B average. And yet politicians would have you believe that the American public-school system is failing. How are America's public schools really doing, and how do we know?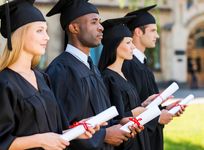 The high school graduation rate is in a constant state of change and dropout rates affect more than the individual student. Read on to learn about factors influencing high school graduation rates and what schools can do to improve them.