Is Bussing Back? North Carolina Considers New Student Assignment Plan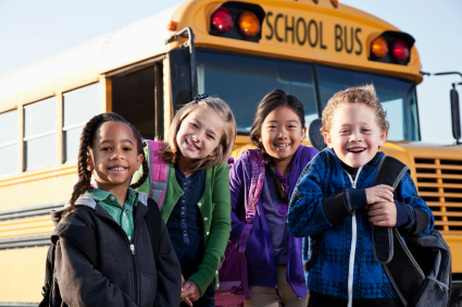 We analyze a new plan for student assignment in two North Carolina school districts and the public reaction to the idea of bussing students – as well as alternatives that have been proposed by education experts.
Although
Brown v. Board of Education
eliminated
school segregation
58 years ago, the idea of bussing students for the purpose of integrating them more effectively is still going strong in some school districts. At issue today is not race as much as it is socioeconomic status – integrating
wealthy and low-income students
into a diverse student body that performs better academically. Does it work? The answer depends on who gets asked the question.
School Assignments by Socioeconomic Status Not a New Idea
USA Today
reported more than two years ago that more than 60 school systems used socioeconomic status as a factor in school assignments. These schools that made this decision did so primarily in an effort to improve performance in schools where there was a high concentration of
poverty
.
"To the extent that we can eliminate the highest concentrations of poverty, or spread more thinly those concentrations of poverty, I think we make the environment a little less challenging for students and staff to be successful," Michael Rice, superintendent for Kalamazoo Public Schools in Michigan, told USA Today at the time.
One of the first school districts in the country to consider bussing based on income level was Wake County in North Carolina. In 2000, this school district shifted their bussing policy from one based on race to one based on a student's household income level. For many years, it was held up as a shining example of what socioeconomic desegregation could do. The schools were more integrated than other schools in the state, and test scores for low-income students, as well as middle-class students, were higher than in other districts around the state.
However, the school board in Wake County voted down the desegregation policy in 2010. The
Los Angeles Times
reported at the time that the board voted in a new program, known as the "community school zone" program, which was met with a wave of opponents. Those who protested the new policy stated that the new policy would create a situation of "have" and "have-not" schools, with some schools boasting a much higher percentage of poor, African-American students.
Socioeconomic School Assignments a Hot-Button Issue
The controversy in Wake County proved to be a heated one on both sides. Some parents believed that sending kids to school farther from home was harmful – both to the students and the school as a whole.
"They take these poor kids who are struggling and do their very best to spread them around and create the appearance of healthy schools," Joe Ciulla, a parent of a Wake Forest student, told USA Today.
One of the board members who voted down the school assignment policy in 2010, John Tedesco, said that while the previous assignment policy had been well-intended, it took choice away from families of all income levels. Instead of choosing a school through an open enrollment policy, families were assigned a "home" school based on their socioeconomic status. The goal of Wake County schools at the time had been to ensure at least 40 percent of the student population at each school qualified for
free or reduced-price lunches
.
However, not everyone was in agreement over doing away with the school assignment policy. William Barber, head of the North Carolina NAACP, said of the board's decision to drop the policy, "It's morally wrong. It's legally wrong. It's economically wrong."
How School Assignment Really Impacts Students
One of the reasons for the controversy is that there is compelling evidence to support both side of the coin. In other words, there is no black-and-white solution to the issue of race, income level and academic performance. Those who subscribe to one train of thought or the other can find plenty of ammunition to fuel their debate.
For example, a recent op-ed piece in the
New York Times
sang the praises of desegregating schools according to socioeconomic class. In the piece, Dr. Richard D. Kahlenberg, a senior fellow at The Century Foundation, cited studies that show middle-class schools are 22 times more likely to be high-performing schools that high-poverty schools. Dr. Kahlenberg states in his article, "Poor children can learn to high levels, but they are much more likely to do so if they are surrounded by peers with big dreams, a community of parents who are in a position to volunteer in class and know how to hold school officials accountable and talented teachers with high expectations."
Michelle Rhee
, founder and CEO of Students First, also wrote an op-ed piece for the
New York Times
that asserts research has shown that socioeconomic integration clearly benefits low-income students. Rhee states in her piece, "The quality of a child's education should never be determined by the concentration of poverty in his or her school."
However, a third piece written for the
Times
by Terry L. Stoops, director of education studies at the John Locke Foundation, calls the former Wake County school assignment policy a "failure" and suggests that schools cannot buy their way to success through bussing. Stoops cited evidence that disadvantaged students in the county stalled out in their academic performance after the school assignment policy was implemented.
With educators on both sides of the school assignment issue, it seems nearly impossible to come to a consensus on whether socioeconomic integration should be the education model of the future. However, most of these education experts make one point clear. Whether socioeconomic integration is part of the equation or not, the ability for families to choose the best school for the children appears to be one of the most telling factors for student success.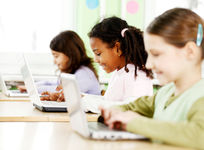 We examine the issue of Internet access in public schools, particularly in light of recent allegations from a father that his daughter was allowed to visit online dating websites from her school during class hours.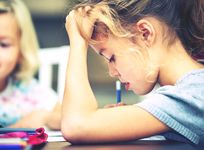 Special education teachers face a unique set of challenges, and so do the parents of special needs students. Keep reading to learn some practical tips for making your life as a special needs teacher or parent easier.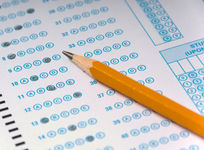 Taking the SAT or ACT is a major source of stress for high school students. Keep reading to learn how to choose the right test and how to prepare for it.