Public Schools within 5 miles of 260 Richardson Place, Lexington, Kentucky
There are 18 public schools matching your required criteria: within 5 miles of 260 Richardson Place, Lexington, Kentucky
Public schools in 5 miles of 260 Richardson Place, Lexington, Kentucky have a
diversity score
of 0.50, which is lower than the national average of 0.68.
For these schools, minority enrollment is 45% (majority Black) and the student:teacher ratio is 16:1.
Public Schools within 5 miles of 260 Richardson Place, Lexington, Kentucky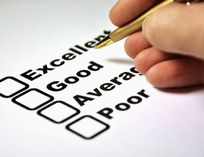 New Report Card Out for Charter Schools
The most comprehensive study on the performance of charter school networks has been published by Mathematica Policy Research. Learn about its interesting findings and the ramifications of the study on the future of charter schools.