Public Schools within 3 miles of 5251 Valley Hi Dr., Sacramento, California
There are 37 public schools matching your required criteria: within 3 miles of 5251 Valley Hi Dr., Sacramento, California
Your address appears to be zoned for these schools (shown in map):
Prairie Elementary School
,
Samuel Jackman Middle School
,
Valley High School
. There may be additional schools for which your address is zoned - please contact your state department of education for more details. You can also click on the top right of the map to view all schools matching your search.
Public schools in 3 miles of 5251 Valley Hi Dr., Sacramento, California have a
diversity score
of 0.60, which is lower than the national average of 0.68.
For these schools, minority enrollment is 93% (majority Hispanic and Asian) and the student:teacher ratio is 23:1.
Public Schools within 3 miles of 5251 Valley Hi Dr., Sacramento, California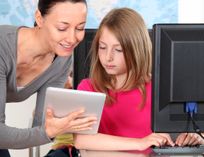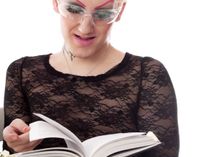 Gender Identity Becomes Controversial Issue in Boston Public Schools
We report on a new policy in Massachusetts that impacts one of the largest school districts in the country, as well as the rest of the state. The gender identity policy strives to ensure all students are treated equally, but it is not without plenty of concern by opponents.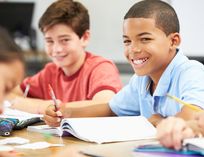 Urban Public Schools Come to the Rescue of Black Boys
Public schools across the nation are implementing programs that help keep young black men in school and off the streets. Boosting graduation rates, reducing gang involvement and violence, and providing positive male role models are just a few of the common elements of these programs. Yet, the achievement gap between black boys and other peer groups remains extremely wide.