Public Schools within 5 miles of 6677 Camden Ave., San Jose, California
There are 66 public schools matching your required criteria: within 5 miles of 6677 Camden Ave., San Jose, California
Your address appears to be zoned for these schools (shown in map):
Leland High School
,
Bret Harte Middle School
,
Graystone Elementary School
. There may be additional schools for which your address is zoned - please contact your state department of education for more details. You can also click on the top right of the map to view all schools matching your search.
Public schools in 5 miles of 6677 Camden Ave., San Jose, California have a
diversity score
of 0.52, which is lower than the national average of 0.68.
For these schools, minority enrollment is 75% (majority Hispanic) and the student:teacher ratio is 24:1.
Public Schools within 5 miles of 6677 Camden Ave., San Jose, California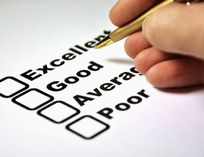 New Report Card Out for Charter Schools
The most comprehensive study on the performance of charter school networks has been published by Mathematica Policy Research. Learn about its interesting findings and the ramifications of the study on the future of charter schools.