Public Schools within 5 miles of Zip Code 92108
Public Schools within 5 miles of Zip Code 92108
School

Location

Miles

Grades

Students

San Diego

Elevate Elementary School

2285 Murray Ridge Rd.




San Diego

,&nbsp

CA

&nbsp

92123




(858)751-4774


1.0 miles


Grades:

KG-5

|

214 students


San Diego

Adams Elementary School

4672 35th St.




San Diego

,&nbsp

CA

&nbsp

92116




(619)362-4200


1.4 miles


Grades:

KG-5

|

318 students


San Diego

Birney Elementary School

4345 Campus Ave.




San Diego

,&nbsp

CA

&nbsp

92103




(619)497-3500


1.4 miles


Grades:

KG-5

|

541 students


San Diego

Juarez Elementary School

2633 Melbourne Dr.




San Diego

,&nbsp

CA

&nbsp

92123




(858)496-8145


1.5 miles


Grades:

KG-5

|

240 students


San Diego

Jones Elementary School

2751 Greyling Dr.




San Diego

,&nbsp

CA

&nbsp

92123




(858)496-8140


1.6 miles


Grades:

KG-5

|

346 students


San Diego

San Diego County Court

2801 Meadow Lark Dr.




San Diego

,&nbsp

CA

&nbsp

92111




(858)694-4686


1.8 miles


Grades:

KG-12

|

518 students


San Diego

Edison Elementary School

4077 35th St.




San Diego

,&nbsp

CA

&nbsp

92104




(619)344-5400


1.9 miles


Grades:

KG-5

|

549 students


San Diego

Carson Elementary School

6905 Kramer St.




San Diego

,&nbsp

CA

&nbsp

92111




(858)397-6900


2.0 miles


Grades:

KG-5

|

459 students


San Diego

Angier Elementary School

8450 Hurlbut St.




San Diego

,&nbsp

CA

&nbsp

92123




(858)496-8295


2.2 miles


Grades:

KG-5

|

546 students


San Diego

Empower Charter

2230 E. Jewett St.




San Diego

,&nbsp

CA

&nbsp

92111




(858)292-1304


2.2 miles


Grades:

KG-6

|

108 students


San Diego

Innovations Academy

10380 Spring Canyon Rd.




San Diego

,&nbsp

CA

&nbsp

92131




(858)271-1414


2.4 miles


Grades:

KG-8

|

354 students


San Diego

Hancock Elementary School

3303 Taussig St.




San Diego

,&nbsp

CA

&nbsp

92124




(858)496-8310


2.8 miles


Grades:

KG-5

|

638 students


San Diego

Joyner Elementary School

4271 Myrtle Ave.




San Diego

,&nbsp

CA

&nbsp

92105




(619)640-4000


2.9 miles


Grades:

KG-5

|

686 students


San Diego

Euclid Elementary School

4166 Euclid Ave.




San Diego

,&nbsp

CA

&nbsp

92105




(619)344-5600


3.0 miles


Grades:

KG-5

|

508 students


Show 50 more public schools in 5 miles of Zip Code 92108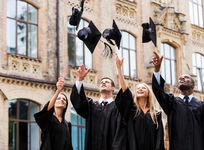 May 18, 2018
Find out where the members of the 115th House of Representatives went to school and how many chose private school over public school for their own children.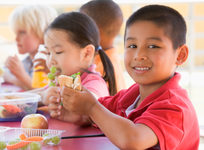 May 18, 2018
Learn how you can help improve your child's food options in public school cafeterias.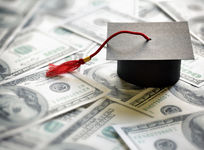 April 05, 2018
Every year, standardized tests reveal that public school performance is woefully low. Yet you pay taxes to fund public education, so where does that money go? Keep reading to find out how much it really costs to educate your child.