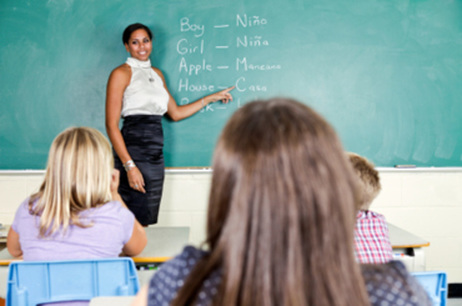 We've put together this ESL resource guide to help students, from teens to adults, get the help they need to achieve their goals with learning English
There are over 1 billion people all over the world learning English right now. Luckily for them, there are now, more than ever, a plethora of great resources on the Web to make this challenge easier.
Knowing English is beneficial in many ways, especially if you're looking for public
school jobs
. We've put together this guide to help students, from teens to adults, get the help they need to achieve their goals with learning English. We've divided the resources into five sections to help you find exactly what you want.
Best TESOL/ESL/TESL/TOEFL Resources: This webpage is one of the most comprehensive ESL sites we have seen. This site offers very helpful links to English videos, vocabulary builders, quizzes, worksheets, tutorials and more. It truly is "Your One-Stop Shopping for Great Ideas and Help" for ESL. This site is maintained by Dr.Becker, an emeritus professor at the University of North Iowa.
Activities for ESL Students: This site includes exercises, puzzles and quizzes to help students learning English as a second language. The content is contributed by teachers and categorized by language and difficulty level.
Common Errors in English Usage: This is a companion site to Paul Brians' book of the same title. The site explains some of the most commonly misused and misunderstood aspects of English. For example, apostrophes are only used to indicate possession or omitted letters in a contraction, not to indicate plural.
English Media Lab: This site includes exercises, many using audio or video, introducing English vocabulary and pronunciation. Exercises are categorized by difficulty level and subject matter, such as "planning a poker night", "phone expressions" and "immigration and going through customs."
ESL Podcast: The ESL podcasts help students learn pronunciation and word usage in a conversational context. The podcasts use current events, pop culture and typical social situations to illustrate concepts.
Interesting Things for ESL Students: This site includes a variety of exercises and interactive activities for ESL students. The "listen and repeat" and "listen and read along" sections may be helpful for ESL students and native speakers working on basic skills.
Kenneth's ESL Blog: This blog is written by an ESL teacher and content developer. Content includes advice on grammar, word usage and other topics of interest to non-native speakers, such as the importance of effective cover letters when applying for jobs.
Talk English: Talk English helps students identify, integrate and understand English through a series of exercises categorized into topics such as interview English, business English, travel English, etc.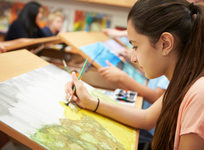 October 14, 2016
Often underfunded in the past, the arts are gaining a resurgence in support as research shows benefits for children academically, along with improvements in behavior and attendance.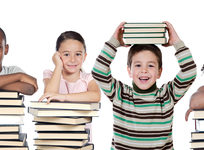 October 14, 2016
Turn your child into a stronger student by creating the right support structure and expectations. Use these nine tips to help maximize your child's academic success.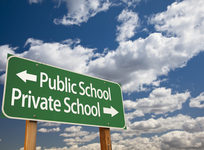 October 14, 2016
Should your child attend a public or private school? A tough question indeed! Public and private schools have many benefits for children and their families, yet they both have drawbacks as well. In this article, learn about the pros and cons of each to help make your decision to go public or private an easier one.