Each child learns differently. Here we offer resources on learning styles and the classroom models that support them, expert advice on how to improve learning, and tips on parental involvement.
View the most popular articles in Parenting and Learning Issues: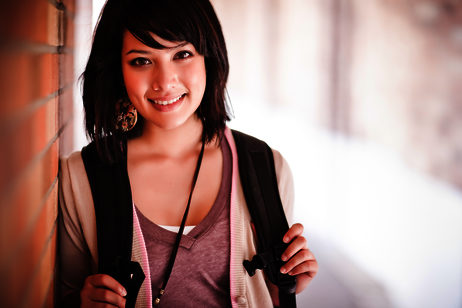 Entering high school is a big change and a big challenge. Take advice from high school teachers and fellow students to help you survive the transition.
Making the switch from middle school to high school is a nerve-wracking change for many students. For some reason, the idea of changing to a new school full of new teachers and new students can be very overwhelming. If your child is nervous about going to high school next year, talking to him about the change may be beneficial. It may also help for your child to take some advice from graduating seniors as well as high school teachers. Keep reading to learn more.
Challenges in Transitioning from Middle to High School
Switching to a new school is always a difficult thing to do but it is something that most students go through several times throughout their academic careers. One of the biggest transitions is the one from middle school to high school because it also coincides with puberty for many students. Not only will students find themselves facing a new school with unfamiliar classes, new teachers, and a new schedule, but they also have to navigate the challenges of making new friends and finding their niche within the student body. These things are compounded by additional challenges like resisting peer pressure to drink or do drugs and entering into the world of sexual exploration.
Before you make the transition from middle to high school, there are some practical things you can do to make the switch a little easier. One simple but important thing you should make sure to do is familiarize yourself with a map of the school and take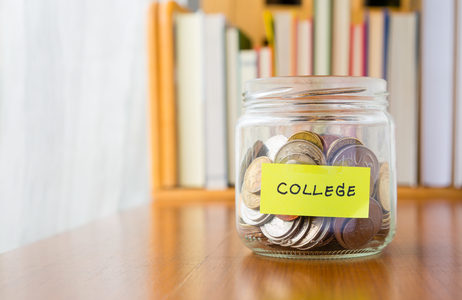 Many parents dream of being able to afford to send their children to college. With the rising costs of education, many parents are at a loss when it comes to how they are going to afford to pay for their child's education.
We asked 15 experts about some of the most common mistakes that parents make when attempting to save for their child's education. If you want to start saving for your child's future education but do not know where to start, then this guide will give you some much needed answers to the most common issues.
With
1.26 trillion dollars
in national student loan debt (4) and high delinquency rates for student loans, college may be becoming something that not every family will have the opportunity to explore in the coming years.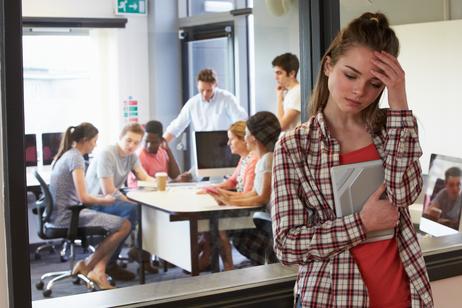 There are many factors which come into play in determining the quality of your child's education, but one thing that many parents overlook is student-teacher ratio.
The quality of your child's early education will have a significant impact on his future. Unfortunately, some schools simply do not have the money it takes to give each child the degree of quality education they deserve. Schools all over the country are led by teachers who are burned out from classrooms that are too full and budgets that are too small. But how important is student-teacher ratio? And is there a way you can offset the damage of an over-crowded classroom by supplementing your child's education at home? Keep reading to find out.
What is Student-Teacher Ratio?
According to the glossary of education reform, student-teacher ratio "expresses the relationship between the number of students enrolled in a school… and the number of full-time equivalent teachers employed by the school. To give you an example, a school that has a 10:1 student-teacher ratio would have ten times as many students as full-time teachers. Student-teacher ratio is important for a number of reasons. For one thing, it can be used as a tool to measure teacher workload as well as the allocation of resources, particularly in public schools. More importantly, however, it can be an indicator of the amount of individual attention any single child is likely to receive, keeping in mind that not all class sizes are going to be the same.
The student-teacher ratio of any given school or school district is frequently used to judge the quality education. It is important to note, however, that the "ideal" student-teacher ratio will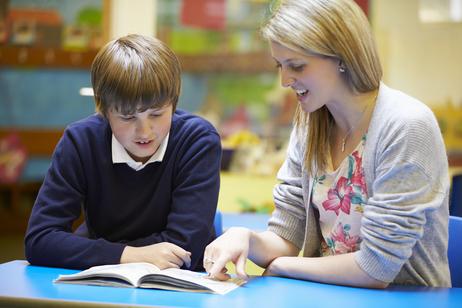 Does your child struggle to keep up in school? Is he performing well in one subject but not in another? If you answered "Yes" to either of these questions, you may want to consider hiring a private tutor.
Every child learns in his own way and at his own pace. Unfortunately, children who learn differently often fall behind in school because the entire class cannot be adjusted to suit the needs of one child. If you are worried about your child's needs not being met, you may want to consider getting him some extra help outside of school.
There are many different options available for tutoring, but many parents prefer private tutoring. Before you decide, take the time to learn about the different options as well as the pros and cons of private tutoring. You should also learn about the best way to choose a tutor and how to walk the line between giving your child enough support and interfering with his in-school learning.
Types of Tutoring Available for Kids
Just because your child is not doing as well as he could in school doesn't mean he is stupid. There are many factors that need to be considered when it comes to a child's academic performance. For example, some children are visual learners while others can learn simply by reading a book. Some children also take a little more time to understand concepts which can make them fall behind in class if the teacher moves too quickly. No matter what your child's individual struggles may be, getting him some help outside of school might be a good option. Here is an overview of the different types of tutoring and educational service providers you might consider:
Private Tutoring – This type of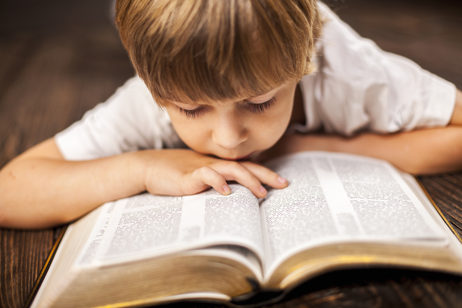 Children are going to act out - that is a fact of life. But when does a minor behavioral problem turn into a major issue? Keep reading to learn more about behavior intervention plans and how they might be able to help your child curb problem behaviors in school and at home.
You have undoubtedly heard the saying, "Kids will be kids". This saying is based on the reality that sometimes children exhibit bad behaviors and it doesn't necessarily mean that they are bad kids. But some children take this saying to an entirely different level – their behavioral problems become so bad that they are becoming disruptive in school, unresponsive in social situations, or even dangerous to other kids. If your child is exhibiting problem behaviors at school, you may want to talk to his teacher about creating a behavioral intervention plan.
What is a Behavior Intervention Plan?
A behavior intervention plan (BIP) is simply a plan that is designed to reward and reinforce positive behaviors. Behavior intervention plans look different in every instance because they are customized to a specific student and toward specific behaviors. Some of the problem behaviors that a BIP can be used to address may include the following:
Inappropriate language at school
Being disruptive in class
Aggressive behavior toward students and/or teachers
Becoming withdrawn or unresponsive
Refusal to do classwork and/or homework
There are several important steps that must be taken in order to develop a behavior intervention plan. For one thing, you need to identify the target behavior(s) that you want to address. Does your child throw things in the classroom? Does he refuse to remain quiet while the teacher is speaking? Does he refuse to do any of his homework or classwork? Once you've identified the problem behavior you want to address, you then need to determine what your child gains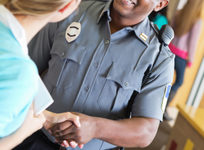 April 22, 2017
Police departments on public school campuses have played a major role in reducing violent crime and the speed limit. Unfortunately, they are also fighting an uphill battle against budget cuts.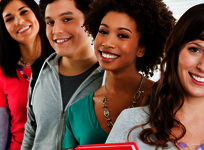 April 22, 2017
Which states have the most diverse public schools? We analyze our data to find how much diversity truly exists on public school campuses. Learn about the varying levels of school diversity in regions around the nation, as well as the benefits derived from ethnic diversity in schools.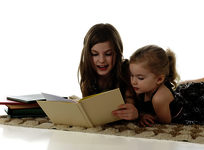 April 21, 2017
Children are reading less and less in this country, and the effects of that are showing in their performance in school. However, there are a variety of ways parents can encourage their children to read – and hopefully to love reading!