Learn how direct involvement in your child's education can impact school performance. Get expert advice on how to get involved, learn why and when you need to talk to a teacher and ways to make changes on campus.
View the most popular articles in Parental Involvement from K-12: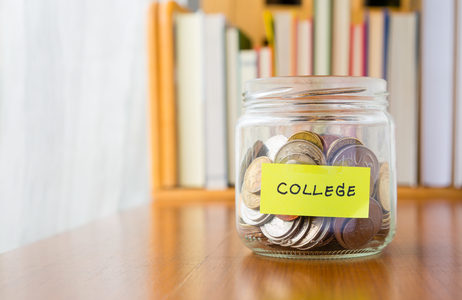 Many parents dream of being able to afford to send their children to college. With the rising costs of education, many parents are at a loss when it comes to how they are going to afford to pay for their child's education.
We asked 15 experts about some of the most common mistakes that parents make when attempting to save for their child's education. If you want to start saving for your child's future education but do not know where to start, then this guide will give you some much needed answers to the most common issues.
With
1.26 trillion dollars
in national student loan debt (4) and high delinquency rates for student loans, college may be becoming something that not every family will have the opportunity to explore in the coming years.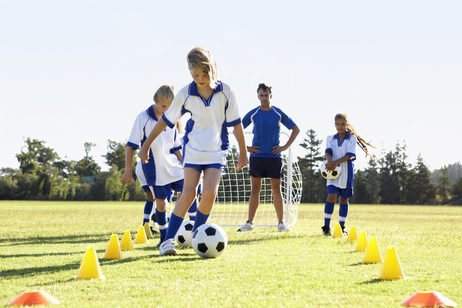 Participating in team sports has a great many benefits for children, there is no doubt. In this article you will learn what those benefits are.
Part of your job as a parent is to push your kids to do and be their best. Sometimes this means limiting television privileges until your child finishes his homework. Other times it means taking time out of your own day to drive your child to see a tutor. There is no doubt that going the extra mile to ensure your child's academic success is important, but what about other things? Should you encourage your child to join a sports team?
What Are the Benefits of Participating in Sports?
For children, playing sports is more than just a way to spend time after school – it can have a serious impact on the child's mental and social development. Below you will find a list of some of the many benefits associated with team sport participation for children:
According to a study published in the Archives of Pediatric and Adolescent Medicine, teenagers who participated in team sports were smoke, do drugs, have sex, and carry weapons than those who did not.
Being part of a sports team teaches your child how to work with others toward a common goal – it takes the combined effort of the whole team to win a game.
Participating in sports can give children and young adults a sense of belonging. This is especially important during middle school and high school where cliques can form quickly, leaving children who are less socially gifted on the margins.
The results of several research studies show that children who participate in sports are happier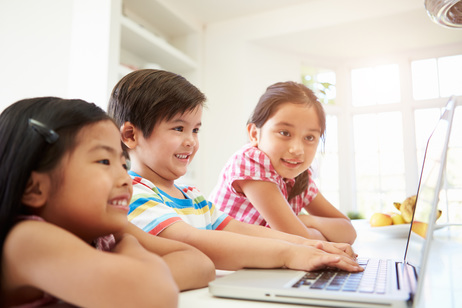 Many school districts have implemented technology initiatives that provide laptops or tablets to students. While these technologies open opportunities for learning outside of school, they also require parental oversight to ensure children aren't spending too much time online.
It has been more than a decade since the first large-scale one-to-one technology initiative was launched in Maine. That program, which put
laptops in the hands of every public school student
in the state, represented a major shift in the manner in which students learn. Recognizing the growing value of technology, particularly the Internet as an educational tool, the program opened doors for students to learn that otherwise would not have been available. For the first time, students could easily expand their learning time beyond the boundaries of their classroom and regular school day.
Yet, as children learned to utilize technology for educational purposes, the non-educational aspects of technology began to become more prominent. Gone are the days when a laptop was used to type a report or to access an online encyclopedia for research. Now, children have thousands of online distractions from YouTube videos to games to apps that allow them to chat, text, and share pictures with their friends.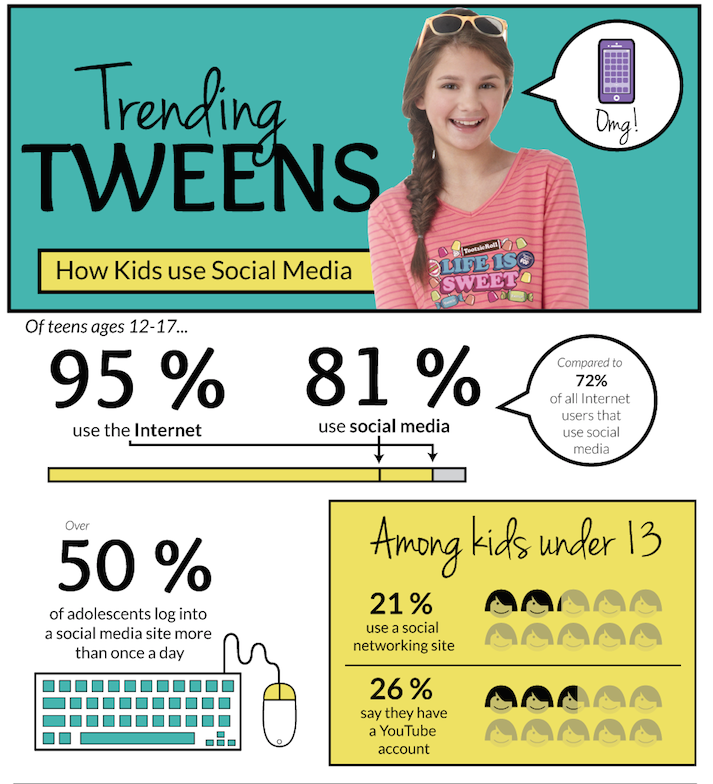 All this makes it more difficult for parents to manage what their children utilize their technology to do. However, there are steps parents can take to ensure their child utilizes technology for learning first and fun second.
Set Rules and Stick to Them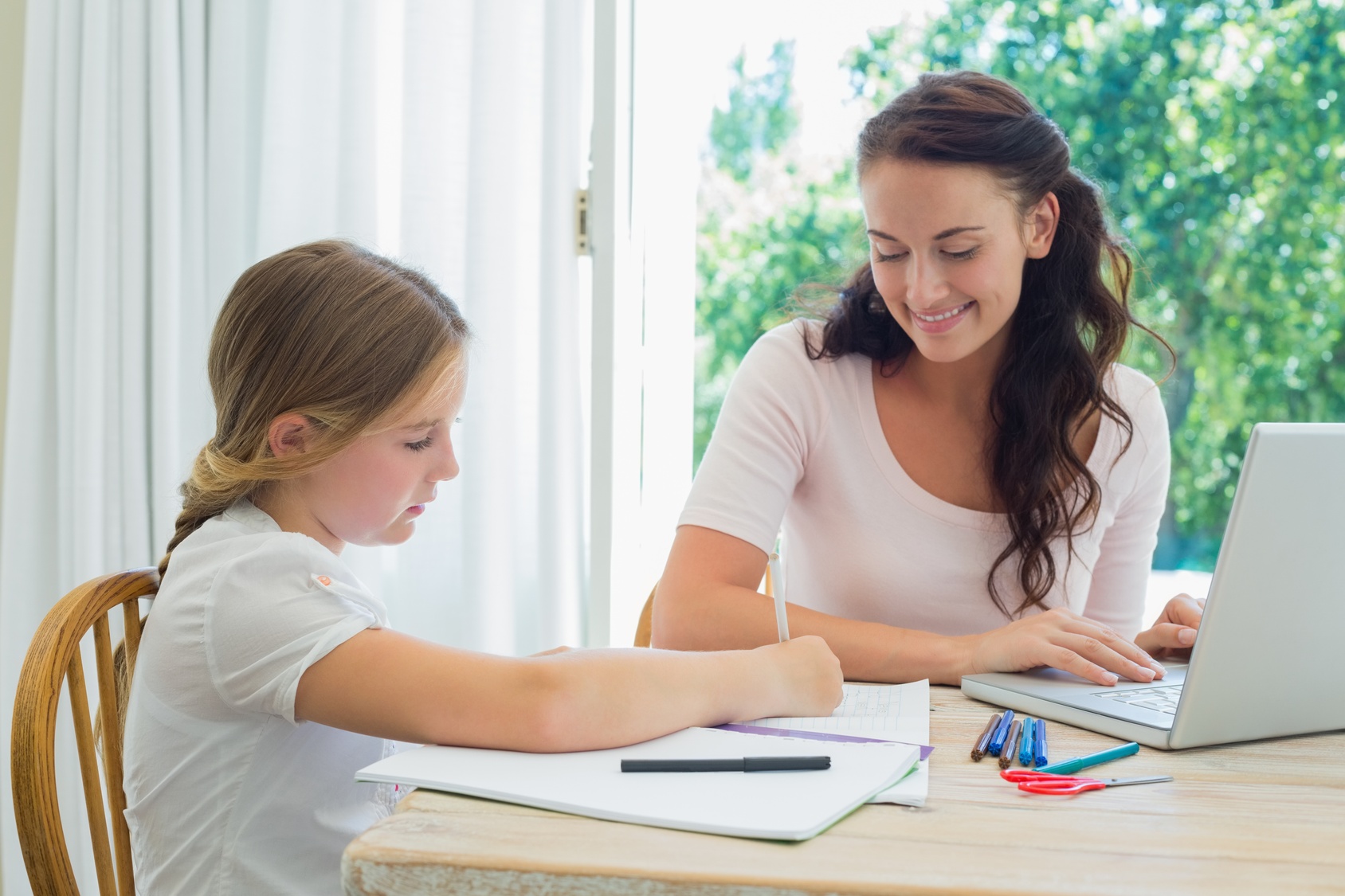 Establishing rules can go a long way in helping your child define the boundaries of their use of technology.
One of your first rules
should be that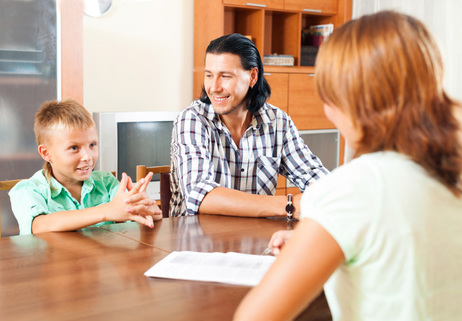 Communicating early and often with your child's teacher is an important aspect of ensuring your child has the best possible education. Yet, sometimes parent-teacher conferences can be stressful for a variety of factors. In this article we provide a how-to guide for making the most out of your parent-teacher conference experience.
Parent-teacher conferences can be a bit unnerving for parents regardless of how many times they've attended. It can be difficult to cover all the questions you have in a short period of time, and you may even leave the conference feeling like you weren't able to accomplish much. However, there are practical steps you can take before, during, and after parent-teacher conferences to ensure you have all the information you need to support your child's learning.
Before the Conference
Parent-teacher conferences are often set up such that parents have precious little time with each teacher, in many cases 10-15 minutes at the absolute most. In order to get the most out of your appointment, come to the conference prepared. Begin by reviewing your child's grades beforehand, including their report card, any progress reports, work your child has brought home, and any comments your child's teacher has made on his or her homework. Gathering as much information as you can ahead of time will allow you to
formulate questions to ask your child's teacher
and be ready to dive into the discussion once your appointment time arrives. Some possible questions to ask include:
Is my child performing at grade level?
What are my child's strengths? Weaknesses?
What can my child do to improve academically?
What can I do to help my child improve academically?
It's important to be prepared whether your child is doing well or poorly. On the one hand, if your child is struggling you'll need to be familiar with why this is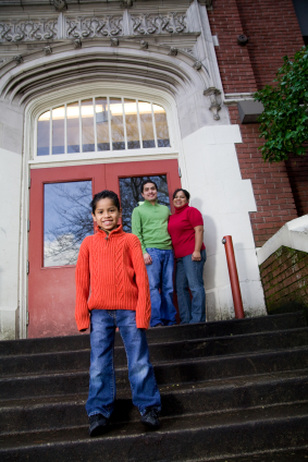 Do you wish your child's school performed better? Get involved! Learn about the many benefits to students, parents and schools when parents get involved in their children's education.
Parent volunteers have long played a vital role in public schools. From serving on the
PTA
to
planning the class party
, parents that give of their time, energy and talents are often responsible for making the public school system what it is for the students. However, few parents who immerse themselves in class volunteer projects realize the far-reaching benefits those few hours provide. Check out these 10 ways parental involvement improves school performance for the students and the schools themselves.
Positive Early Start
Parents are the first teachers children have, according to a report in the Tahlequah Daily Press. This gives parents the unique opportunity to positively influence students before the first school bell ever rings. By tackling those early learning issues head-on, parents are also better prepared to get involved with their children's schooling once they head off to public schools.
"There is an obvious difference in children who have participated in activities from an early age," Susan VanZant, the principal at
Greenwood Elementary School
in Oklahoma, told the Daily Press. VanZant added that the advantages can continue if parents remain in contact with the teacher throughout their child's schooling.

"The teacher is always the first go-to person, especially with questions about curriculum," VanZant explained. Teachers can also be the best contact for questions about discipline, behavior and social issues, unless another school employee is specifically appointed for this purpose. For example, Greenwood Elementary has a parent liaison that is specially trained to work with parents on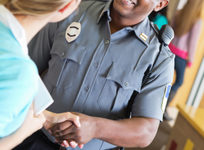 April 22, 2017
Police departments on public school campuses have played a major role in reducing violent crime and the speed limit. Unfortunately, they are also fighting an uphill battle against budget cuts.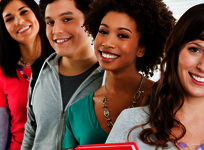 April 22, 2017
Which states have the most diverse public schools? We analyze our data to find how much diversity truly exists on public school campuses. Learn about the varying levels of school diversity in regions around the nation, as well as the benefits derived from ethnic diversity in schools.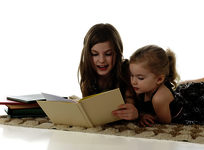 April 21, 2017
Children are reading less and less in this country, and the effects of that are showing in their performance in school. However, there are a variety of ways parents can encourage their children to read – and hopefully to love reading!