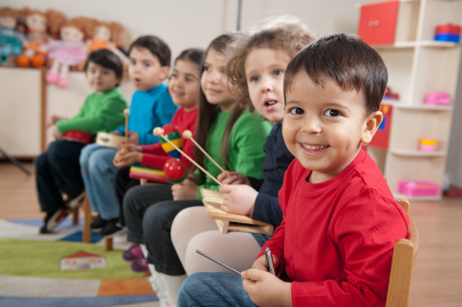 Learn about arguments behind the debate that currently exists between proponents and opponents of providing public school daycare for teen parents.
According to recent reports, teen pregnancy is on the rise across the entire country. In fact, as
Martinsville Bulletin reports in "Teen Birth Rates Soar,"
the national birthrate among teens aged 15 to 19 has increased by 1.4 percent from 2006 to 2007. In total, this equates to 42.5 births for every 1,000 females in this age group.
With the rising rate of teenage pregnancy, many communities are being forced to debate over whether or not public schools should provide
day care programs
for teen parents. Many teenage parents, especially teenage moms, choose to dropout upon giving birth to their child. Therefore, some leaders assert that public school daycare programs can help decrease the propensity for some teen parents to not reach
graduation
. On the other side of the argument, many public leaders and community members believe that day care only encourages irresponsible sexual choices.
The Pros of Public School Day Care
As the Martinsville Bulletin further reveals, in areas of lower income and employment rates, teenage pregnancy rates tend to rise. For example, Henry County, located in Virginia, experienced a startling increase from 33.8 children for every 1,000 females to 40.9 children for every 1,000 females (under the age of 20) over the course of just one year (2006 to 2007). To combat this rise in teen pregnancy, public schools are one of the first and primary programs striving to implement changes to deter this trend.
In areas with high teen pregnancy rates, many school officials assert that the community must strive to prevent teens from dropping out of school. Many leaders argue that teenage dropouts lead to a great number of economic and social problems in the community, as teenage dropouts and teen parents are more likely to become unemployed or work for lower paying jobs.
One of the central solutions to overcoming this trend, some argue, is by providing support services for teen parents in public schools. Day care programs are not common, but are typically only offered at the high school level. With high school daycare programs at various schools, teenage students / parents are able to bring their son or daughter to school with them, leave them with caretakers, and attend classes as scheduled. At the end of the day, teen parents pick up their child and then resume their parental caretaking responsibilities. While the system is controversial, many leaders argue that it is the best plan to reduce teenage dropouts and a pattern of terminating education.
The Cons of Public School Day Care
While some leaders argue that public school day care programs help offer support and solutions for teens who are struggling, many school leaders and community members contrarily believe that these programs are simply encouraging irresponsible choices. Instead of making the life of a teen parent easier, some community members believe that teens should, instead, be provided with more abstinence and safe sex prevention programs.
In addition to these programs, many assert that public school day care is simply too costly, and inevitably takes funding away from more deserving students. Since day care programs have to employ caretakers, the cost of running a public school day care can be quite high—and the funding for this support comes directly out of the school budget. In recent months, amidst a recessionary economy, many public school day care programs are faced with the reality that their resources will most likely be cut or shut down.
An example of at risk programs is seen in the
Gotham Schools
system, located in New York City. With a teen parent support program established in 1982,
Gotham Schools
have provided extra support and day care assistance for teenage parents for nearly three decades. Yet, with an anticipated
budget cut
for the 2009-2010 school year, the New York Civil Liberties Union has argued that the Department of Education should find its own source of funding to continue to provide day care support.
However,
Gotham Schools
' new funding crisis only represents a small example of a nation-wide problem and debate. As the cost of day care is considered to be relatively high, some school and community leaders feel that these support programs should be the first to go in order to protect the educational focus of the non-parent students in schools. On the other hand, supporters of daycare for teen parents believe that this support is critical for keeping students in school and posited for future productivity.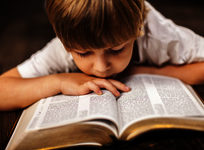 May 11, 2017
If your child has trouble planning, organizing, and executing tasks it could be a condition called executive functioning disorder. Keep reading to learn more.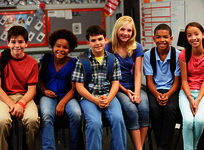 May 11, 2017
Increasing birth rates among immigrant families from Asia and Central and South America, combined with lower birth rates among white families, means that for the first time in history, public school students in the United States are majority-minority. This shift in demographics poses difficulties for schools as they work to accommodate children of varying language abilities and socio-economic backgrounds.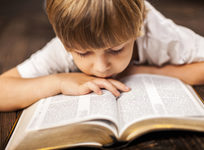 May 11, 2017
Children are going to act out - that is a fact of life. But when does a minor behavioral problem turn into a major issue? Keep reading to learn more about behavior intervention plans and how they might be able to help your child curb problem behaviors in school and at home.