Grace Chen
As a personal product of public education, Grace Chen is an avid education researcher and writer, as well as an educator.

One of her proudest professional moments occurred when she was teaching a group of low-income, at-risk middle school students, which included several homeless children. At the start of the class, only one of the 20 children had aspirations to attend college. However, by the end of the semester, every single child aspired to attend college and had clear outlined professional goals for themselves. Five years later, most all of the students from this group are attending or in the process of applying for college!

Grace is sincerely concerned about the current education crises, where public schools have been forced to work within debilitating budgets, and she also believes that significant education reform is needed in traditional public schools to help them educate our country's children to their fullest potential.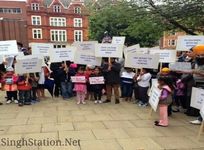 A number of school districts across the country are considering the closure of some of their public schools. We'll look at reasons for the closures and what parents are doing to protest.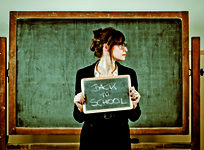 We report on the back to school campaign launched by CPS despite huge issues facing the district, including reports of school officials lying to get their children free lunches, conflicts between administrators and teachers' union, and a lower bond rating.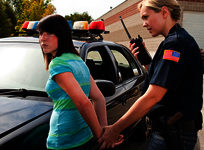 Some districts are banning handcuffing, while others are cuffing kindergarteners simply throwing a temper tantrum. Read this editorial to see why this author believes slapping the cuffs on children's wrists only leads to more behavior issues and violence in their adult lives.