Best School Districts in Montana (2022)
The top ranked school districts for public schools in Montana are listed below (2022).
The ranking below is based on the percentage of schools within a school district which have placed in the top 5% of all schools statewide.
A school's overall rank is based on its combined math and reading proficiency test score ranking. Schools are ranked and compared within their own state only.
Statewide Range:

40%
40%
Avg. Statewide:

40%
Top Ranked School Districts in Montana (2022)
School District
% of Schools in
Top 5% Statewide
Top Ranked Schools
(Math Proficiency % | Reading Proficiency %)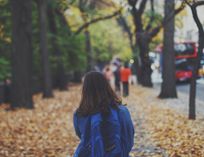 What Public School Students Should Expect After COVID-19
In this article, we'll take a closer look at the financial impact of COVID-19 on public schools and what to expect in the future. We'll talk about the effects of budget cuts and other challenges affecting the public school system for the remainder of this school year and into the next.