Hollister High School
Hollister High School serves 499 students in grades 9-12.

The student:teacher ratio of 14:1 is equal to the MO average of 14:1.

Minority enrollment is 9% of the student body (majority Hispanic), which is less than the state average of 27%.

Hollister R-v School District's 100% graduation rate is higher than the MO state average of 87%.
School Overview
The student population of 499 students has grown by 16% over five years.

The teacher population of 35 teachers has stayed relatively flat over five years.
| | |
| --- | --- |
| Grades Offered | Grades 9-12 |
| Total Students | 499 students |
| | |
| Gender % | |
| Total Classroom Teachers | 35 teachers |
| | |
| Students by Grade | |
School Comparison
District Comparison
Hollister R-v School District's student population of 1,439 students has stayed relatively flat over five years.

The district's graduation rate of 100% has increased from 62% over five years.

The revenue/student of $10,622 is higher than the state average of $9,469. The district revenue/student has declined by 12% over four years.

The district's spending/student of $10,730 is higher than the state average of $9,562. The district spending/student has declined by 5% over four years.
School District Name
Hollister R-v School District
Number of Schools
Managed

4

2
Number of Students Managed
1,439
576
Graduation Rate
100%
87%
District Total Revenue
$15 MM
$6 MM
District Spending
$15 MM
$6 MM
District Revenue / Student
$10,622
$9,469
District Spending / Student
$10,730
$9,562
School Statewide Testing
View Education Department Test Scores
School Reviews
5
3/16/2017
I have been homeschooled all my life up until 9th grade. I went to Hollister High School and could ask for nothing more. Everyone was nice and accepted me right into the school. The teachers and staff were quick to help if I ever had a problem. One of my friends was being bullied and I took it to the counselor and she took care of it immediately and very effectively. I love this school and all the people there, I will never leave.
- Posted by
Student/Alumni - Homeschooler
1
2/6/2017
The people at this school during my time here are not the people I wished to grow up with. So many friends of mine moved because of the bullying. The staff pretend they are going to stop it but don't. Also, the pecking order of society in this school is very corrupt.
- Posted by
Student/Alumni - Vince
2
12/3/2006
I am a former student of hollister. I had lived in the community all of my life. The school was wonderful and I would have recommended it to anyone who would have ask, but in the last few years it has changed. I no longer hold my opinion to be true. I have since moved and I now see how things should have been and how they are in other schools. The entire system is very corrupt. It is set up to where if you know someone or are related to someone then you get what you want and if you do not know someone, then you do not get any privilages. The quality of academics has went down due to lack of caring among the teachers. I am not saying that all teachers at Hollister are this way, but many of them are. They go to a job for a paycheck and they do not care wheather or not the students understands the material. I will not name names, but as a former student, I had two very uncaring math teachers. This was my hardest subject in high school and they simply did not care if I made it through or not. However, I did out of three math teachers have a very wonderful one. Another real problem among teachers is the fact they have to suck up or get fired. I had the most wonderful English teacher I have ever had in my life and 6 weeks before school let out they fired her because of her opions and the fact that a few students wanted her fired. There was in my opinion no reason to fire her the last 6 weeks of school. They replaced her in these last 6 weeks and the new teacher was completely lost in the studies. We did resume`s the rest of the year, which had nothing to do with British literature. Every year, from 9th grade to 12th, I had a new literature teacher. They replace teachers like a person changes socks. It is not a steady enviorment for children of any age. They simply fire you becuase of politics or the fact you have a different opinion as someone else or a different way of teaching. The high school principle and now vice superintendent would fire based on if he liked you, not based on how well you do your job. They replace older, well experienced teachers, with right out of college students. The teacher that replaced our Literature teacher, hadn't even graduated college yet. She graduated college the same day that I graduated high school.The availibility of music, art, sports and other extracurricular activities progressing. Music and Art programs are very underfounded compared to that of sports. This may be due to the lack of respect for those progams. There were many in the school staff that had never went to a band or chior concert but, somehow knew that the band and chior was not good enough for them. This is not true, both have excelled in recent years. I know because I was apart of the band program for many years. I have seen great change and as years go on it will keep excelling, inless the school continuely cuts the programs budget because the sports need more money. I do not believe they need more money, I believe strongly that they are doing just fine. I witnessed one year the coach buying a small expensive microphone because they had extra money and they had to spend it or loose it. This is also not a school for people who are looking for a football program because the school does not have one. As far as extracurricular activities go, they also lack on school funding. This is especially true in the drama and art programs. They seem to emphsize athletic awards more than any other awards, including academic, music, art, drama, attendance and any thing other than sports. There was a student that I know very well that recieved a computer for perfect attendence for all 13 years of school. This seems great but it was to be a computer with all the "bells and whisles". They got it home and found out how basic it really was. It didn't even have speakers or a phone internet hook up. It was probably the cheapest they could buy. They mad such a big deal about it and said it was going to be a wonderful computer but it wasn't. They said it on stage at the graduation, in front of probably 300 to 400 guests. They did this to just look good and it really had no value at all.I will say one great thing about the school. The facilities are wonderful and very clean and new. The high school building has been used for a year and a half now. It is a very nice building. The only thing that I disaprove of is that it has many cameras placed throughout the school. They are even in classrooms. It was also rumored by many that the bathrooms were bugged with listening devices. I believe this to be true. The staff is very noisy in the personal lives of the students. It's a bit invasive. This will be the fun section of this review becuase it would have to be the worst part of it. The level of parent involvement is very low. This is mainly due to the fact that if a parent has a problem, then they are shut out. If they have a problem with the higher up staff memeber and they began to argue at all about the problem ,they will get thrown out by police men. It has happended many times. This may also happen on simple disagreements. If you push to hard on an issue your child will be punished or accused of stuff that was never done. They have radom drug testings that I believe not to be so random. If they have a feeling of something or the parent has said something offensive then your child is subject to a drug test. If they find a student to be suspious, they will try to drug test them. They do drug tests on any extracurricular activity that your child may be envolved in. At the beginning of the year it is manditory for all who participate in those activities.
- Posted by
Student/Alumni - Shy_b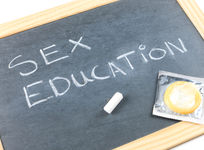 January 01, 2018
The city of New York has announced they are bringing back mandatory sex-ed courses for the first time in 20 years, in light of skyrocketing teen pregnancy rates far above the national average.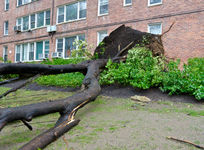 January 01, 2018
We'll look at the many challenges facing schools in New York and New Jersey, as they struggle to get ready for students and balance the ongoing need to provide shelter to those displaced by the storm.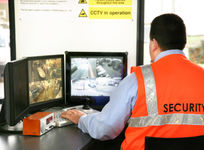 January 01, 2018
Students have headed back to school across the country, but are greeted by new security technology and armed security guards. We take a look at Post-Newtown public education.