Atlanta High School's Leadership Team Escorted Out, New Leaders Announced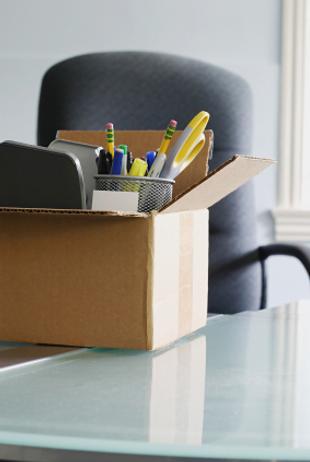 We explore a rather bizarre occurrence at an Atlanta high school, where eight administrative staff members were escorted out of the school on a Friday afternoon, including the principal and his appointed team.
In a bizarre twist of events, the leadership team at an Atlanta high school has recently been ousted in anticipation of "fresh blood" that is being brought in to oversee the school. However, what is concerning students and parents at the school is not necesarily that the current team is leaving, but rather how they were dismissed. Vague letters of explanation about the sudden transition did little to ease anxiety, and now parents are demanding that Atlanta Public Schools comes clean about its abrupt dismissal of their beloved principal and five members of his leadership staff.
Sudden Dismissal and a Security Escort
According to a report at the
Atlanta Journal-Constitution
, the dismissal came just prior to the end of the school day on a Friday afternoon. Principal Mark Mygrant was just getting ready to make bus announcements for the end of the day, when district officials showed up at the school. Deputy Superintendent Karen Walden, flanked by the interim HR director and security personnel, told Mygrant it was time for him to pack his things and exit
North Atlanta High School
, where he had been the principal for the past five years. Security officers then escorted Mygrant out of the building, in plain view of parents, teachers and students.
"I was at work when Karen Walden and the interim HR director came in and informed me that my services were no longer needed," Mygrant explained to the Atlanta Journal-Constitution. "I asked if I should move the buses and they told me, 'no,' that I should leave right now. They started bringing in loads of security and the transition team and they called the teachers to the auditorium. I just gathered my things – I didn't have much because I had already cleaned out my office when I retired in June."
Retirement, Return, Dismissal
Mygrant had retired from his post as principal of North Atlanta High School in June, after serving in that capacity for the past five years. Prior to that appointment, Mygrant has been principal of
Sutton Middle School
for 10 years. The Atlanta Journal-Constitution called Mygrant a "well respected principal in the Buckhead community."
After his retirement, Mygrant was asked by
APS
to return to lead the high school until a new principal could be transitioned into the position. That transition was to be final the end of October, at which time Mygrant was planning to turn over the reins to the new principal. However, just a few short weeks prior to that date, the district brought in a brand new transitional team that consisted of a new interim principal, along with a different vice principal and four-member leadership team.
Leadership Team Gone, Transition Team Appointed
In addition to Mygrant's dismissal, five members of his administrative staff were also dismissed. Four of those employees were immediately transferred to other schools in the district. One, like Mygrant, retired on the spot. The former principal of
Sarah Smith Elementary School
and current Principal Mentor Sid Baker was appointed to head up the transition process. The new permanent principal, Dr. Howard Taylor, is scheduled to take over leadership on October 29, according to a report at the school's online newspaper, the Northerner Online.
In addition to the appointment of Baker, the district brought in a transition assistant principal and eight additional transition academy leaders. These leaders will oversee specific departments within the high school, including Center for the Arts, Center for International Studies and Center for International Business and Entrepreneurship, according to the
Examiner
. The district has stated that the transition to Dr. Taylor's leadership is on schedule to take place on October 29, as planned.
Reasons for Upheaval
The abrupt turn of events was upsetting to many students and parents, who have yet to understand why the district handled the dismissals in the manner they chose.
"It's all the buzz in our community," Julie Salisbury, the mother of a freshman at North Atlanta High School, told the Atlanta Journal-Constitution. "I have met and gotten to know the entire team and have nothing bad to say about any of them. They were good people, qualified administrators so it's surprising that they would all be gone."
At this time, district officials have not been forthcoming with concrete reasons why the leadership team was dismissed. In a statement to parents and members of the community, which was published in part at CBS Atlanta, the district wrote, "Making the right decision is not always easy or popular, but it is always right. We are eager to transition to new leadership at North Atlanta High School and deliver an enhanced educational experience that our students and parents deserve."
Accolades for Mygrant's work was conspicuously absent from the APS statement, indicating the dismissal was not done on positive terms. However, the district has not offered facts as to why they felt Mygrant had to be dismissed in such a fashion. When questioned about the decision, APS spokesman Stephen Alford stated, "We know that change is not easy for anyone but this was something we were anticipating since learning that Mygrant was planning to retire. This was not an adverse action. This was really about moving North Atlanta in a new direction."
Unfortunately, "adverse" is exactly how the move felt to parents and students at North Atlanta. They are now asking the district to provide additional information into the decision. One parent questioned how they were supposed to accept the new leadership when the move was made without any forewarning to the school's community. APS has agreed to meet with parents to discuss Mygrant's dismissal and the upcoming transition.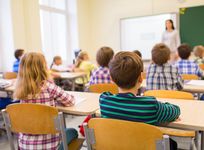 The Common Core State Standards Initiative has changed the course of education in the United States, particularly with its emphasis on standardized testing. But how does standardized testing affect teaching quality? Keep reading to find out.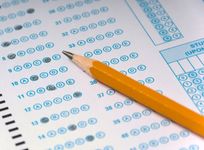 When asked to rank the quality of their child's school a B average. And yet politicians would have you believe that the American public-school system is failing. How are America's public schools really doing, and how do we know?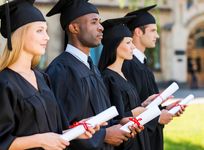 The high school graduation rate is in a constant state of change and dropout rates affect more than the individual student. Read on to learn about factors influencing high school graduation rates and what schools can do to improve them.