New York Says No to Sunday Church in Public Schools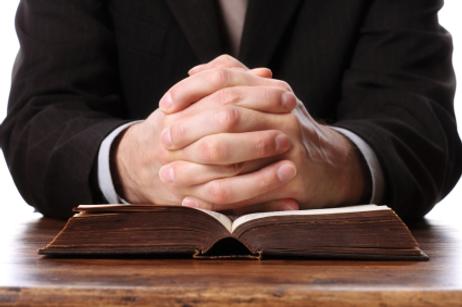 A recent ruling by the U.S. Supreme Court bans public school use by churches outside of normal school hours, and we'll take a look at both sides of this issue.
Churches that have been meeting in public schools in the city of New York in recent years will now have to find a new place to worship, according to a decision by a New York circuit court on an appeal to let churches stay. The decision was prompted by the New York Department of Education, which had sought for many years to have churches removed from their schools, even if the churches in question only met on Sundays, when the schools were closed to students. The controversy in New York has opened up a rather complex can of worms in the ongoing battle between
Free Speech and separation of church and state
.
The Board of Education and the Ongoing Battle
The question of whether churches should be allowed to meet in public schools is not a new one to the city of New York. For decades there has been a ban against such a practice, through a city regulation that is supported by state law. Many other school districts nationwide currently allow religious groups to meet in schools when school is not in session, so decisions made in this courtroom do not necessarily apply to them at this time. However, as the battle continues, it could be carried over into other school districts across the country, if enough parents begin to protest the practice and seek legal action to end it.
Where it Began
In New York City, the precedent-setting church in the midst of the controversy is Bronx Household of Faith. This evangelical Christian church first began meeting in members' homes, but when the congregation grew too large for such a practice, it requested Sunday use of Public School 15 in the Bronx in 1994. According to
Religion Dispatches
, the school first rejected the request, citing the Department of Education's policy to exclude meetings of religious groups and political parties in their schools.
In 2001, things started to change for churches in New York City, with a Supreme Court ruling that stated religious groups were protected under the First Amendment clause of the Constitution. At that point, a district court in New York ordered Public School 15 to open their doors to Bronx Household of Faith. Numerous other religious organizations followed suit, including Every Nation, Sojourn Community Church, the Church Planting Network and Go-2 Church Planting Ministries. During the 2010-2011 school year, 160 churches were granted permission to hold worship service in public schools throughout the city.
Court Battle Ends at Supreme Court
The New York Department of Education was not happy about the change for many reasons, including the fact that holding church service in a school appeared to endorse a particular religion in a diverse city. Despite the fact that the school children and church members rarely came in direct contact with one another, the school board worried that children going into the school on Monday morning would
connect the church with their institution of learning
.
Through its fight, the Department of Education scored its first major victory in the Court of Appeals for the Second Circuit this year, when Second Circuit Judge Pierre N. Leval ruled that prohibiting worship services in public schools "does not discriminate against any point of view." The Bronx Household of Faith appealed the decision to the Supreme Court, but the highest court in the country refused to hear the case, leaving the appellate court decision as it stands.
Two Sides to the Issue
A counsel for New York City Corporation and an opponent of the current appeal, Michael Cardozo, explained to
Reuters
that because New York schools often offer after school programs to students and parents, some of those individuals might feel less welcome to those activities if they associate the school with a particular religious or political group.
"Children – especially younger children – are very impressionable and vulnerable; they think in absolutes, and they are likely to misconstrue a congregation's use of their school for its worship services as their beliefs being sponsored or supported by the school," Cardozo told Reuters.
However, churches argue that refusing to allow them access to school facilities during off-hours, when other organizations like Girl Scouts and Boy Scouts are allowed use, is discrimination. An attorney for one of the New York churches that previously sought legal action to meet in a local school called the ban on churches "viewpoint discrimination" and was reported in Reuters as saying the appeals court in this instance authorized "censorship of private religious speakers."
Supporters of Bronx Household of Faith have also stated that the court is setting a dangerous precedent by putting itself in the position to decide between an act of worship and an activity that includes
prayer
. Since the distinction might change from religion to religion, the courts or the Department of Education may now be in the position to make theological decisions regarding the various religions practiced in the city.
"This is a very dangerous precedent," Robert G. Hall, pastor of Bronx Household of Faith told the
New York Times
.
State legislation to ban the law allowing the state to ban worship services is already in the works. According to a report at WPIX, Bronx City Councilman Fernando Cabrera plans to introduce a bill to the New York Senate that would overturn New York City's ban on holding worship services in public schools. In the meantime, churches like Bronx Household of Faith will be looking for a new location for worship services by February 2012.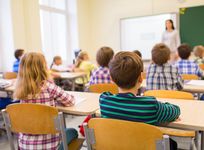 The Common Core State Standards Initiative has changed the course of education in the United States, particularly with its emphasis on standardized testing. But how does standardized testing affect teaching quality? Keep reading to find out.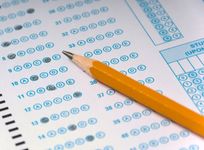 When asked to rank the quality of their child's school a B average. And yet politicians would have you believe that the American public-school system is failing. How are America's public schools really doing, and how do we know?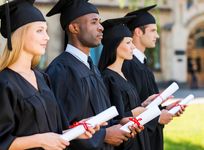 The high school graduation rate is in a constant state of change and dropout rates affect more than the individual student. Read on to learn about factors influencing high school graduation rates and what schools can do to improve them.