Performance Based on Race? Florida Schools Set Standards According to Ethnicity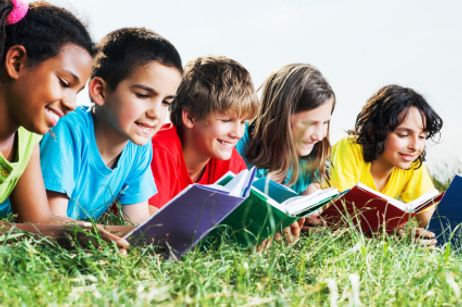 Should student be held to different academic performance standards based upon their ethnicity? We explore a controversial new plan for Florida schools that sets proficiency benchmarks based on ethnicity.
As states struggle to find ways to improve academic performance in their public schools, and
obtain waivers to the pending No Child Left Behind benchmarks
, one state has come up with a controversial method for setting student standards. The new benchmarks will be broken down into categories that primarily run along ethnic lines. This leaves some ethnic groups, such as white and Asian students, held to a much higher standard than
minority groups
like black, Hispanic and Native American students. As one might expect, this new policy has raised the ire of parents, students, educators and civic rights groups.
The New Benchmarks
The
Examiner
reports that the Florida State Board of Education has proposed setting academic benchmarks in
math
and
reading
according to the following subgroups:
Proficiency rating for reading by 2018 –
Asians 90%
Whites 88%
Native Americans 82%
Hispanics 81%
African Americans 74%
Proficiency rating for mathematics by 2018 –
Asians 92%
Whites 86%
Native Americans 81%
Hispanics 80%
African Americans 74%
Students with disabilities, those learning English as a second language and economically disadvantaged students will be left out of the new benchmarks completely, according to the Daily Caller. While this is the short-term goal proposed by the state board, members are quick to point out that the long-term goal is to have 100-percent proficiency in all subgroups for both math and reading by the 2022-2023 school year. That long-term goal hasn't smoothed the feathers of many who were significantly ruffled after hearing the breakdown of the subgroups for the six-year goal.
"All children should be held to high standards, and for them to say that for African-Americans the goal is below other students is unacceptable," Patrick Franklin, CEO and president of the Urban League of Palm Beach County, told the
Sun-Sentinel
.
Robert Runcie, superintendent of Broward Schools, agrees with Franklin. Runcie told the Sun-Sentinel setting different benchmarks for different students does little more than perpetuate a system that has already been proven to be dysfunctional.
"Why do we want to perpetuate what is going on today?" Runcie asked the publication. "The reality we have today is not the reality that we want to see tomorrow."
It isn't just the minority students at the bottom of the benchmarks getting a raw deal, according to representatives of some of the other subgroups. Winnie Tang, president of the Asian American Federation of Florida, told the Examiner that there are "a lot of [Asian] students that are average and below average. Being perceived as a higher achiever really hurts a lot of students."
Even the former governor of Florida, Jeb Bush, appears at odds with the new standards. When similar benchmarks were recently introduced in Washington D.C., Bush wrote an op-ed for the Washington Post asserting that academic standards should be "color blind." Others have voiced concerns over the fact that different benchmarks for races could eventually translate into different grading policies in the classroom between students. However, at this time, there is no indication that changes in grading policies would occur.
Method to the Madness?
The Florida School Board defends its actions, stating the benchmarks are a more accurate reflection of where students are currently. Pam Stewart, Florida commissioner of education, told
USA Today
that the achievement targets for
low-income
and minority children are "very aggressive" – in fact more aggressive than those for white students because the former have more ground to make up in meeting federal benchmarks in the future. The goal is improvement in the numbers, after all.
For example, while the goal for African-American students is a reading proficiency of 74 percent, that is a monumental increase from the proficiency rating of 38 percent last year. By the same token, 69 percent of white students were proficient in reading last year. That means the jump they must make to 88 percent is actually a smaller jump than for African-American students.
"The target proficiency levels are very aggressive and they reflect the outlook by the board that none of the demographic sub-groups will achieve 100-percent proficiency by the end of the period outlined in the strategic plan," Stewart also stated in the Daily Caller. "Nevertheless, the board did set higher expectations for the rate of growth in proficiency level for those subgroups with the lowest percentage of students currently performing at grade level."
Amy Wilkins of the Education Trust in Washington D.C. told USA Today that her group designed the plan, which has been somewhat misrepresented by the Florida school board. Wilkins explains that similar plans have been adopted in 20 other states in order to qualify for No Child Left Behind waivers from the federal government. Last month, the District of Columbia announced a similar program for schools there.
Wilkins describes the plan as demanding "more improvement, and faster improvement for the kids that are falling behind. If people focused on that… we might get a little further without the fireworks," Wilkins added.
While the hoopla over the racially-charged benchmarks continue, some educators worry that the controversy will mask the larger issue underneath. When only 38 percent of a particular subgroup is reading at a proficient level, the education system is failing a broad number of students. Even proficiency levels of 69 percent are far below the national goal of having all students reading at grade level. Whether students are broken down by race, income level or gender, one fact remains consistent – the United States is not doing a satisfactory job of educating its youth to be the American workforce of the future.
Being a teacher has never been easy but changes in federal funding and legislation have made it harder than ever for public school teachers. Keep reading to learn more.
Say goodbye to mystery meat - and all other types of meat - at public school cafeterias that are embracing the Meatless Monday trend.
Growing cases of contaminated tap water at public schools around the country are raising more than eyebrows. Learn about whether or not public schools' tap water is safe to drink.