Ban on Mexican-American Studies in Tuscon Public Schools Ignites Interest in Topic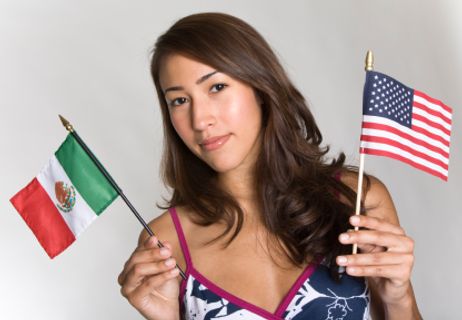 With emotions raging amidst the ban on Mexican-American Studies in Tuscon, many students are taking the curriculum matter into their own hands.
Although a federal court has upheld a ban on
Mexican-American studies
in
Tucson Public Schools
, students in the large school district is finding ways are finding ways to delve into their own heritage and the history of others that lived in the state. While a judge has called the studies
"biased, political and emotionally charged," some Tucson students have made it clear they will not let the legal system be the final determinant of what they can learn.
Decision on Mexican-American Studies goes to Federal Court
AZ Capitol Times
reports that a U.S. District Court in Tucson has issued a ruling upholding the
state's decision
to do away with Mexican-American studies in the school system. The Tucson Unified School District voted last year to eliminate the curriculum due after the state cut funding to the program once it determined the studies were in violation of state law. The law in question prohibited any curriculum taught in public schools that "engendered racial or ethnic disharmony," according to the Capitol Times.
The law does not allow for any curriculum taught in public schools that promotes resentment toward a particular race or is designed primarily for students of a single race or ethnicity. Instead, the state promotes curriculum that embraces the treatment of people individuals, rather than ethnic solidarity. However, students, teachers and parents protested the decision to do away with the Mexican-American studies last year, asserting the ban was a violation of free speech.
The legal issue made its way to the U.S. District Court, where a federal judge upheld the lower decision to prohibit the curriculum in public schools. Arizona Attorney General Tom Horne, who represented the state in this case, told the Capitol Times, "This is a victory for ensuring that public education is not held captive to radical, political elements and that students treat each other as individuals – not on the basis of the race they were born into."
Horne had begun his fight against the ethnic studies in 2010, when he was superintendent for the state's Department of Education. At that time, Horne determined the curriculum was in violation of state statutes. His successor superintendent, John Huppenthal, issued a similar determination in 2011, stating the curriculum was in "clear violation" of the statute since it was clearly designed specifically for Latino students.
Decision Sparks "Underground" Studies
While the court decision has succeeded in keeping Mexican-American studies out of public school classrooms in Arizona, it has not squelched the interest in the subject by Latino students in the state. In fact, the recent court decision has appeared to fuel the demand for more learning opportunities in this area, according to a report at the
Los Angeles Times
. Students are now looking at new ways to study the subject, from earning college credit while still in high school, to visiting "underground" libraries filled with Chicano literature.
The Times reports that Sean Arce, the former head of Mexican-American studies for Tucson schools, is now in high demand to speak at colleges from coast to coast. Arce also told the Times a handful of urban school districts have also expressed interest in bringing him on as a consultant to help them start their own ethnic studies programs. Arce said interest has grown "exponentially" since the ban took effect.
"We are happy and fortunate to collaborate with these folks because it really is a national issue," Arce said. "It's because Latinos are the fastest-growing demographic."
Rachel Velasquez, a student at Prescott College in Arizona agrees that the ban has sparked more interest in ethnic studies overall. Velasquez, along with 14 other students at Prescott, are now taking a pedagogy course at the college to help them learn to be effective ethnic studies teachers. Velasquez told the Los Angeles Times, "It was only until it was banned that I really took this seriously and recognized the need."
Ban doesn't Stop Some Ethnic Celebrations in Tucson Schools
Despite the ban, some Tucson schools recently held their annual Cesar Chavez appreciation rally, as they had done in years prior. The
Arizona Daily Star
reports that Davis Bilingual Elementary Magnet School in Tucson held a weeklong celebration to commemorate the birthday of the Arizona-born civil rights leader, complete with the school's mariachi band and lessons on social justice and community service.
Other students in Tucson schools may need to look elsewhere to get their fill of Mexican-American studies. One of the teachers at Tucson Magnet High School, Curtis Acosta, has been banned from teaching the subject at his school. However, on Sundays, Acosta offers a course on Chicano literature at John Valenzuela Community Center in the northern part of the city. Ten students are currently enrolled in Acosta's class. Prescott College is now offering college credit to any student who enrolls in the course. Acosta has also been able to raise enough money to offset the cost of the class for students.
Some of the students told the Los Angeles Times they like the Sunday class better than their normal fare of classes during the school week. Bianca Sierra, a senior at University High School in Tucson, told the Times she enjoys the class because, "You can put yourself in their shoes and relate to it more."
With the current ban upheld by federal court, Sunday classes and underground libraries may be the only way for students to get their fill of the ethnic studies they are missing during the week. While some celebrate the ban, others wonder if it is going too far to strip away at least a portion of the heritage that has made America what it is today.
Being a teacher has never been easy but changes in federal funding and legislation have made it harder than ever for public school teachers. Keep reading to learn more.
Say goodbye to mystery meat - and all other types of meat - at public school cafeterias that are embracing the Meatless Monday trend.
Growing cases of contaminated tap water at public schools around the country are raising more than eyebrows. Learn about whether or not public schools' tap water is safe to drink.