Orange County Schools in Florida Pump Money into Renovations, Local Economy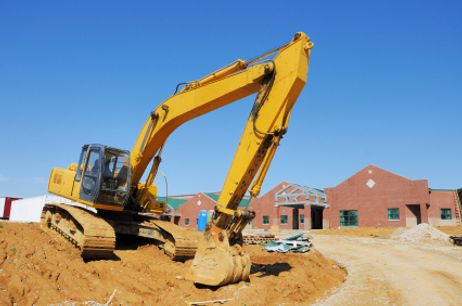 We'll look at how Orange County Public Schools in Florida will be spending around $224 million on renovation projects that will benefit the local economy, as well as Orange County students.
One of the largest school districts in the country is in the midst of major renovations that will benefit the local economy, as well as its students. Orange County has announced the ongoing progress of 12 construction and renovation projects, with a hefty price tag of around $224 million. The district expects to pump many of those dollars right back into the local community, by creating more than 9,700 jobs to get the work done. The projects are being funded through a sales tax referendum that was approved by voters in 2002.
Construction Projects on the Way
Orange County Public Schools
has approved the construction of two new schools that will handle the overflow of students in the growing school district. The first expansion school with be constructed near Lake Nona in the Dowden Road/Randal Park area. The second will be located on Hackney Prairie Road near Ocoee, according to the Orange County Public Schools
website
.
Construction of the two new elementary schools will create more than 800 construction jobs and another 614 indirect jobs for the county. Jobs that fall into the indirect category include architects, engineers, landscapers and carpenters that are expected to work on the new buildings at some point in the process. It appears that the construction downturn in Florida has lent itself to available, highly skilled workers who can handle the new construction projects for the school now.
"Having spent my life in construction, I know how difficult downturns in the building sector can be," John Morris, chief facilities officer for Orange County Public Schools, stated on the school website. "Putting experienced people to work in lean times is almost as fulfilling as building great schools for our kids. With the continued slow pace in housing and other building, we're seeing good workers on our job sites and very competitive pricing."
Replacement Schools Proposed
In addition to the construction of two new schools, a number of additional schools have been slated for renovations or replacement buildings. According to the
Orlando Business Journal
, schools that will be seeing replacement buildings through this new project include:
These three replacement projects will bring a total of 1,700 construction jobs and another 1,286 indirect jobs. Bill Sublette, the chairman of the Orange County School Board stated on the district website, "The whole community benefits from the OCPS building program. It improves our student's learning environment and our area's jobless rate. We have Orange County voters to thank for that."
Renovations Save Money, Create Jobs
Orange County Public Schools has also identified a number of schools in need of renovations. Renovation projects provide additional benefit over the advantages listed above, because renovations tend to be less costly than full construction projects, while providing similar benefits to students and staff. In a report at
West Orlando News Online
, the school district stated it saved millions in 2011 by renovating two Orange County schools. Comprehensive renovations at
Gotha Middle School
and
Palm Lake Elementary School
came in under budget according to the report, while an earlier renovation at
Conway Middle School
had also come in under budget.
With any luck, the current and upcoming renovations will come in under budget as well, saving the school district even more. The renovations slated to be addressed in this project include:
Arbor Ridge, a school that holds Kindergarten through 8th grade students
The renovations for these schools are projected to bring in the rest of the jobs in construction and other industries for the county, bringing the total number that will be employed by Orange County Public Schools to just under 10,000.
According to the district website, work is wrapping up on six of the schools right now, while work on another four schools is expected to take place over the next year. Last year, during the work of the first six schools, nearly 6,500 of the almost 10,000 jobs were created. The rest are expected to come to fruition when work begins on the additional schools this year. One of the members of the school board, Kat Gordon, also noted on the website that at least 23 percent of the money going back to the local economy included business run by minorities and women, or small, local development companies.
New Schools Added in Winter Park
These are not the only construction projects Orange County Public Schools has been involved in recently. The Orlando Sentinel reported last August that construction of two new schools, SunRidge Elementary and SunRidge Middle School, was completed in Winter Park in time for the start of the new school year. The two schools boast separate classrooms and play areas, but share a kitchen, cafeteria and parking lot. The sharing model has done once before in Florida schools and has proven to be a significant money saver.
All of the renovations and construction going on in Orange County Public Schools is thanks to the sales tax referendum of 2002, which added a half-penny to current sales tax rates. The benefits of that small sales tax increase have been far-reaching indeed.
"These projects not only provide thousands of jobs, but they're with firms that keep the money in central Florida and grow our local talent pool," Gordon stated on the district
website
. "When you add the OCPS-required apprenticeship program for construction jobs, you can really appreciate how our building program benefits our community."
Being a teacher has never been easy but changes in federal funding and legislation have made it harder than ever for public school teachers. Keep reading to learn more.
Say goodbye to mystery meat - and all other types of meat - at public school cafeterias that are embracing the Meatless Monday trend.
Growing cases of contaminated tap water at public schools around the country are raising more than eyebrows. Learn about whether or not public schools' tap water is safe to drink.