Kaibeto Boarding School
School Overview
School Comparison
District Comparison
School Reviews
5
9/6/2013
As a grandparent of Kaibeto Boarding School, I see the School Board and administration to be an issue. I have attended numerous School Board Meeting in Kaibeto, and it is too negative. We do need members that are parents and ones that will really encourage the parents and the community to participate in school events and be more positive. In this way, there will be an increase in the parent involvement. The current School Board members needs to be replace, since they don't really voice their concerns for the students and faculty. It always something negative going on at their meetings and their own personal issues being aired out. We do need more qualified teachers (staff), sports, and other extracurricular activities to meet the students' needs. And we need more parent involvement at the school. As far as teaching, I feel my grandchildren are doing well, but they need more challenging to meet their academic goals and to get them ready for high school, college. I do think Kaibeto School is doing well, the academic and residential staff are doing a "Great Job", but we need to clean house at the school board and administration level. Thank you, a Concern Grandparent
- Posted by
Parent - noema
5
12/6/2011
I also think the teachers are doing there best to make AYP, if they can only teach and not have other recommendation and other agendas to worry about, then maybe they will make AYP. The administration isnt doing a very good job at team work.
- Posted by
Parent - stunt
5
11/15/2011
I grew up in the community and attended KBS. I believe the teachers do the best they are able with the provided and approved cirriculum. It is a goverment funded school and often viewed as "not important" in the big scheme of things.
- Posted by
Student/Alumni - kfeli
2
9/26/2007
Yet another year has gone by without meeting the AYP requirements (last chance). There is a continued declanation of the enrollment. The teaching standards are ancient as well as are most of the teachers and facilities. The school is waiting in line for a new school, unfortunatly there might not be enough students to fill it. No real extra cirricular activites to speak of. The Administration is extremely lax. Principle has been known to have failed and priactically bankrupt other schools on the reservation. Do not recommend this school until they clean house....
- Posted by
Parent - paren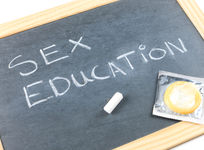 January 01, 2018
The city of New York has announced they are bringing back mandatory sex-ed courses for the first time in 20 years, in light of skyrocketing teen pregnancy rates far above the national average.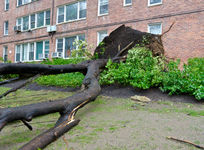 January 01, 2018
We'll look at the many challenges facing schools in New York and New Jersey, as they struggle to get ready for students and balance the ongoing need to provide shelter to those displaced by the storm.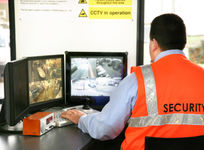 January 01, 2018
Students have headed back to school across the country, but are greeted by new security technology and armed security guards. We take a look at Post-Newtown public education.