Ann Arbor Learning Community
Ann Arbor Learning Community serves 82 students in grades Kindergarten-8.
Ann Arbor Learning Community placed in the bottom 50% of all schools in Michigan for overall test scores (math proficiency is bottom 50%, and reading proficiency is bottom 50%) for the 2018-19 school year.
The percentage of students achieving
proficiency in math
is 6-9% (which is lower than the Michigan state average of 40%) for the 2018-19 school year. The percentage of students achieving
proficiency in reading/language arts
is 35-39% (which is lower than the Michigan state average of 49%) for the 2018-19 school year.
The student:teacher ratio of 12:1 is lower than the Michigan state level of 18:1.
Minority enrollment is 18% of the student body (majority Black and Hispanic), which is lower than the Michigan state average of 34% (majority Black).
School Overview
Ann Arbor Learning Community's student population of 82 students has declined by 38% over five school years.
The teacher population of 7 teachers has declined by 22% over five school years.
Grades Offered
Grades Kindergarten-8
Total Students
82 students
Gender %
Total Classroom Teachers
7 teachers
Students by Grade
School Rankings
Ann Arbor Learning Community is ranked within the bottom 50% of all 3,120 schools in Michigan (based off of combined math and reading proficiency testing data) for the 2018-19 school year.
This School
State Level (MI)
#2551 out of 3120 schools
(Bottom 50%)
Math Test Scores (% Proficient)
Reading/Language Arts Test Scores (% Proficient)
Student : Teacher Ratio
12:1
18:1
All Ethnic Groups
Source: 2017-2018 (latest school year available) NCES, MI Dept. of Education
School Reviews
5
12/28/2015
I cannot say enough good things about this school. Children are given the space to be children while fostering a love of learning! While learning to read, write, give presentations, conduct research, etc., they are also exposed to art, music, and physical education on a regular basis. They go on field trips! They have recess! (Many schools have all but eliminated recess.) They have beautiful gardens and outdoor spaces, including an outdoor classroom. Children learn to grow plants and vegetables, and study pollination and other life cycles right outside their classroom door. The kindergarten/first grade classroom overlooks a butterfly garden. Each week they provide enrichment classes to supplement their academic education with courses including "fall bulbs and winter seeds," "snowflakes," "art and nature," and more. This school tends to the whole child, not only their intellectual/academic needs.
5
2/28/2012
My kids are in seventh and fourth grades at the Ann Arbor Learning Community this year (2011-2012). Both kids have been there since kindergarten, so I am very familiar with the school. Here are 28 things that I like about AALC: * Kids go to math on their own level. All kids from grades 2-8 have math class at the same time, so they can go to math with other kids on their level, whether they are ahead, behind, or working at their own grade level. My seventh grader is in eighth grade math this year. He says it's the most fun year of math he's had in years. My fourth grader is thriving in fifth grade math. * Social studies: Both of my kids' current teachers have kids learn history in a variety of ways, including simulations, where each kid is given a role to act out. Last year kids in my son's class "died" trying to cross the U.S. on the Oregon Trail. Earlier this year he was a king in Ancient Egypt. Kids really remember history when they participate in it. I love that the teachers make history come alive in this innovative way. Last year my son used to talk my ear off with true stories from American History. I had forgotten almost all of the historical events that he was telling me about, but to him it was vibrant and alive. * Awesome writing program: Lucy Calkins for the younger grades, and WriteSource 2000 for the older grades. Lucy Calkins is a flexible student-centered writing program, where kids choose what to write about in writing workshops that get kids excited about writing. I'm told that WriteSource 2000 is similar. Every time I see what my son's English Language Arts class is doing, I wish that I had been taught those things back when I was a kid. He's also in a creative writing elective, where the teacher is innovative and creative. A random example: Yesterday he had an assignment to write a short piece about Thanksgiving -- but without ever using the letter "T". * Reading Buddies: Every class in the school is paired with another class of a different age. Each kid has a "reading buddy" from the other class. They read together once each week, all year long. I like how this fosters cross-age friendships as well as a love of reading. * They don't "teach to the test." They tell kids to get a good night's sleep, eat a good breakfast, and do your best on the test -- but that's it. * Small class sizes -- generally about 18 to 20 in a class. * Lots of parent involvement, from a strong and caring parent community. * Racial diversity: There is a rainbow of kids of every color and ethnicity. There's a wide variety of income levels. * The kids do organic gardening. My daughter's gradelevel this year is in charge of the school's herb garden. She learned this year to identify several herbs, and how to harvest them, collect seeds, and even some cooking with the herbs. Last year her class grew basil and garlic, harvested those, and had a pesto party. * Awesome teachers, the majority of whom have been at the school for a long time. I've been impressed again and again by how capable and caring the teachers there are. * They have a peer mediation program, where kids help other kids to solve problems. Lots of anti-bullying education, too. * My son comes home from health class and tells me about the dangers of smoking. * My son's main teacher this year is a really amazing team builder. At the start of the schoolyear this year, I loved watching her foster teamwork among the class. They did dozens of team-building activities. Early in the year, I went along as a driver on a field trip to Gallup Park, where this teacher worked with the class on team building. They played team-building games and had a group discussion about the Spooky Room (a one-room haunted house at the school's Fall Fest event) that their class would create if they did well at team building. The teacher really listened to the kids and their concerns, and she facilitated helping them connect to each other as a team. Later, the Spooky Room that the kids created was very thoughtfully done. They had visitors go through the room in very small groups, a few people at a time, and they carefully adjusted the level of scariness for each person going through, so that it was scary enough to be fun but not too scary for any individual visitor. I don't usually think of middle schoolers as being terribly sensitive to other people's feelings, but these kids were amazing at it -- and I think this teacher's encouragement is a lot of the reason why. * The art program is amazing -- I haven't seen anything like it anywhere. When my son was in kindergarten, he used to come home from school talking about the lifelong friendship between (I think it was) Pablo Picasso and Henri Matisse. The art teacher has the kids do units where they make their own art in the style of different artists. So I've seen rows of aboriginal bush paintings, made by the kids. Or flower paintings in the style of Georgia O'Keefe. Or Chinese fish kites. And lots more -- each unit is very different and creative. My favorite unit ever was when she asked the kids to re-interpret the painting "American Gothic" and paint it in a way that was relevant to each of their own lives and interests. So there was a row of paintings on the walls with things like "Fuzzy Gothic" and "Pokemon Gothic" -- all of them different and fun, and yet all the kids were also learning about this famous painting and the style of art that it is from. * Lots of easy public speaking is built into the curriculum, starting with the littlest kids doing projects to teach the other kids in their class about themselves. By the time the kids are older, they are fairly comfortable speaking in front of a group. I love watching the eighth grade graduation each year. Each graduate speaks for a few minutes, or performs, or does something personalized of their own choice. Most of them seem very comfortable in their skin, and aware of who they are as unique individuals. * My fourth grader joined the beginning band class and took up flute this year. She is learning fast and playing great! She comes home talking about how the whole band loves this one particular song from their songbook and can't stop playing it. The band teacher saw how much the kids liked this song and added it to their concert. I don't know what they do in that class, but I'm seeing kids developing an impressive love of music there. Before the concert started, the kids who had arrived early were sitting on stage saying to each other, "Let's play number 35 now!" and then playing piece #35 from their music books. And then "Now let's play number 16!" It was really clear that they were loving learning to play their instruments, and having a blast playing together as a band. * A school tradition of meeting people's needs. Like for example, some kids are overwhelmed by the noise at school assemblies when everybody claps -- so the school has a tradition that instead of clapping, you hold your hands up in the air and wave them around. That's a much quieter way to still show appreciation, and then the people with noise sensitivity are much happier. * Last year AALC got the highest grade that the charter schools office at Eastern Michigan University has ever given to a school. If I remember right, it was 99.85% * Even without teaching to the test, the school's scores on standardized tests are fine. They recently did a program to improve math education, and you can see it reflected in good math scores. Reading scores were already very good and have stayed there. * Enrichment classes: On Friday afternoons, parents and teachers volunteer to teach a short series of classes on any topic they would like to. Kids choose which class to sign up for. I've seen enrichment classes in quilt making, cooking, outdoor sports, board games, baseball, dance, writing, learning to play the recorder, and a hundred other topics. * Tuition is free. Any child in Michigan can attend. * There's a parent-teacher-staff e-mail discussion list, where the grownup community can connect with each other. One mom declared herself the "Wishing Well Lady." She asks teachers for their wish list of items they need for their classroom, posts a list of their wishes on the e-mail list, and then usually the items they wished for are donated by the families. Parents also use the e-mail list to discuss issues at the school, ask for ideas for what to pack for lunch, find out what the spelling homework was, or whatever else is needed at the moment. I think it adds a lot to the sense of community. * Lots of schoolwide events. My favorite is the school's "Math and Science Night," where families come in during the evening, once a year, and do dozens of fun math and science activities, such as using paper clips to make three-dimensional shapes out of colorful plastic straws, and then dunking those into bubble liquid to see the films that are produced. There's also "Community Mosaic Night," where groups in the school community present their culture, concerns, and interests. And "Fall Fest" and "Spring Fling" -- big schoolwide events with craft fairs, craft projects, activities, etc. * There's an annual "Holiday Shop," where families send in donations of "gifty" items that they don't want. Grownup volunteers set up the donated items as a "gift shop" in the school library. Then one class at a time comes shopping in the shop. The prices are super low -- last year my daughter bought gifts for our whole family for a total of $3. Grownup volunteers wrap the gifts. I helped a little with giftwrapping this year -- it was lots of fun to hear the kids talk about what they had picked out for each family member and why. Then the kids take the gifts home to give to their family. I like that this (1) gets unwanted "gifty" items out of your house, (2) gets kids thinking about giving, not just getting, (3) gives kids a way to buy presents for their parents without the parents seeing, so that the gifts can really be a surprise, and (4) the money raised from the Holiday Shop (I think it was $1,100 this year) is used for needy families that may need a little extra help. * The school participates in Michigan History Day (and usually takes home a lot of the prizes). And the Scripps Spelling Bee, and I think there's a Science Fair, too. * Both of my kids are in an after-school science club, where they are working on building an underwater remote-operated-vehicle that can take water samples and send back video of what's going on inside a pond. * The school is participating in a project called SEMIS (the SouthEast MIchigan Stewardship initiative) that is about environmental stewardship in Michigan. One class visits a creek every week, all year long, and takes water samples and studies the creek. Last year that class spent a week outdoors, learning, at the Leslie Science Center, in the middle of the winter. Other parts of the SEMIS project include developing a relationship with the local businesses in the area around the school -- like for example, last year when students made bat houses, they were able to hang them at some of the offices across the street from the school. I'm probably not describing it very well, but the kids in the SEMIS classes do lots of things to learn about protecting the environment and to start to make a real difference. * I like that the middle school is very small -- about 60 kids -- so each student is known as an individual. This isn't right for every kid, certainly, and at that age many kids do like to stretch their wings in a bigger middle school. But for my son a small school is a really good fit -- he really thrives in an environment where people know him as an individual. Anyway, these are some of the reasons why I am a big fan of AALC. It is a really unique and wonderful place with a lot going for it.
5
9/26/2007
Great community, with an enormous amount of parent involvement. Small teacher:student ratios. Progressive educational philosophy based on research, and honoring childrens' individual learning styles and talents. Emphasis on environmental impact and organic gardening and outdoor education. Talented and devoted teachers.
Review Ann Arbor Learning Community. Reviews should be a few sentences in length. Please include any comments on:
Quality of academic programs, teachers, and facilities

Availability of music, art, sports and other extracurricular activities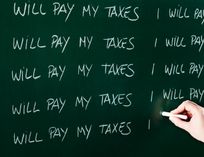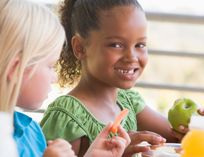 Newsweek Ranks Top High Schools in the Country
Newsweek's annual ranking of the best high schools in America has just been released based upon wider criteria than ever before. See where your high school stands and which campuses won the top accolades.