Budget Crisis for Chicago Public Schools: Real or Manufactured?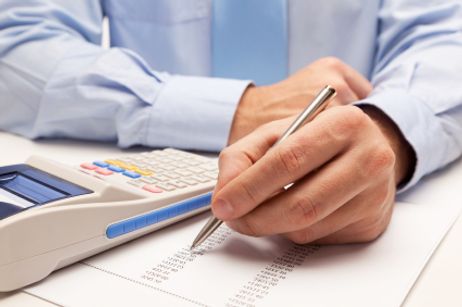 We examine a recent audit that shows Chicago Public Schools has a surplus of over $344 million in the midst of claims by district officials that they are in a budget crisis.
Like other school districts across the country,
Chicago Public Schools
is decrying a
budget crisis that could lead to the closure of dozens of schools
across the city. However, after a recent audit found a surplus in the district's budget, some are accusing district officials and the mayor's office of crying wolf. In fact, recent news about potential budget surpluses has fueled the fire over proposed school closures and sparked more protests by teachers, parents, community members and the local teachers' union.
Does Budget Surplus Suggest Fuzzy Math?
Officials of Chicago Public Schools continue to assert that a billion-dollar deficit in the district's budget is fueling plans to close public schools across the city. However,
Truthout
reports that in the midst of discussions on school closures, a recent audit has discovered that instead of a deficit in the Chicago Public Schools budget, a surplus of $334 million was recorded! The district responded that the money came from early payments from the state and county. Other sources claim that the money is a combination of underestimating revenue for the year and under spending.
Truthout further claims that this is not the first time Chicago Public Schools has "played" with the budget numbers. The previous year, the district estimated it would suffer a budget deficit of $245 million. The district instead reported a surplus of $316 million when all was said and done – a difference of nearly a half-billion dollars. The pattern can be tracked back further, to projections made between 2005 and 2008.
"This crisis was manufactured and decisions are being made based on incorrect and incomplete financial, enrollment, and utilization data," Valerie Leonard, a spokesperson for Lawndale Alliance, told Truthout. Leonard and others have called on the school district to issue a moratorium on school closures until a facilities master plan is created by the district.
The Republic
reports that the
Chicago Teachers Union
is also questioning the decision to close schools in the midst of what is at the very least, confusion over budget figures. Karen Lewis, president of the teachers' union, stated at The Republic that Chicago Public Schools is notorious for over-projecting spending while underestimating revenues.
"Perhaps it's time to have an honest budget discussion, before any schools are closed," Lewis told Truthout.
Savings from Closures may Not Add Up
Even if the district goes through with the proposed school closures, there is no evidence the act will bring about the savings district officials promise. CPS Chief Barbara Byrd-Bennett agreed to take high schools of the closure list, after hearing concerns from teachers, parents and students about the potential dangers of consolidating high school students into fewer schools. However, the cost-savings of closing high schools would have been much higher than what the district will save by closing elementary schools remaining on the list.
Dwayne Truss, organizer of the Save Our Neighborhood Schools coalition, told Truthout that when severance packages, moving costs and security expenses were factored into the equation, the cost savings would be even lower. In addition, the loss of so many jobs for African-Americans who currently work in those schools as teachers, lunch aides, administrators and janitors would be a costly loss indeed. Currently unemployment rates for African-Americans in Chicago are twice what they are for white residents of the city. Chicago Public Schools is also in the midst of civil rights complaints from African-American teachers. This move could create more problems in this area for the district.
Schools Still Slated to Close
Despite the most recent concerns about fuzzy budget figures, school closure plans continue to move forward. With the current number of potential schools on the chopping block trimmed to 129, the district administration entered what the
Chicago Tribune
called the "most intense phase" of the process thus far in making the final determination on which schools will officially close. Byrd-Bennett has scheduled one last round of community meetings to get public input one more time before drafting the final closure list.
The Tribune also reports that if the most recent meeting is any indication, the school district is still far from earning public trust, particularly in light of recent accusations about budget numbers. These meetings are designed to allow schools the chance to show how they plan to turn around their schools and improve academic performance. It also gives supporters a chance to vent any security concerns they might have about school closures.
However, the recent meeting was also filled with questions and comments regarding whether school closures are even necessary in light of recent budget revelations.
"Our schools don't need to close," Truss was reported by the Tribune as stating at the recent meeting. "CPS is perpetrating a myth that there's a budget crisis."
Some of those speaking at the meetings are emotional, but Byrd-Bennett and others have said that is not the way to initiate a change in the district's process. Byrd-Bennett explains the meetings are for vetting remaining schools on the list, to determine which ones require further conversations before closure takes place. Alderman Proco "Joe" Moreno, who has helped organize school officials, council members and parents to fight closures, agrees that emotion is not the way to bring change.

"It is effort and organizing, and not just showing up at meetings and yelling. Anybody can do that," Moreno told the Chicago Tribune. "Those schools that proactively work before those meetings and explain what they are doing, what they need and that they are willing to accept new students; that's when politics works."
Being a teacher has never been easy but changes in federal funding and legislation have made it harder than ever for public school teachers. Keep reading to learn more.
Say goodbye to mystery meat - and all other types of meat - at public school cafeterias that are embracing the Meatless Monday trend.
Growing cases of contaminated tap water at public schools around the country are raising more than eyebrows. Learn about whether or not public schools' tap water is safe to drink.