Should Chicago Close High Schools? Panel Says No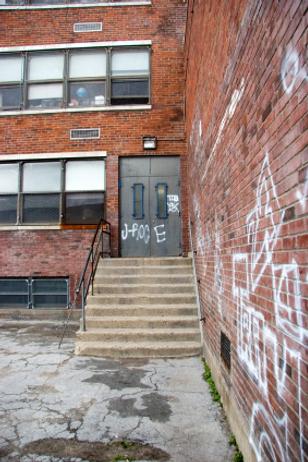 A recent panel offered recommendations on whether Chicago Public Schools should close a number of high schools in the city, citing safety as a top concern.
Do not close any high schools in Chicago – that was the recommendation from a commission appointed by
Chicago Public Schools
Chief Barbara Byrd-Bennett. Although many of the high schools in the city are underutilized at this time, the commission determined that closing any of them could pose a serious danger to students. Byrd-Bennett will now consider the recommendations made by the commission as she ponders what to do about underutilized schools and the district's massive budget deficit.
The Commission on School Utilization
The Commission on School Utilization was formed by Byrd-Bennett to determine which schools should be consolidated and which should be closed. The district, currently facing a $1 billion budget deficit, has determined that something must be done about under-enrolled schools to close the deficit. Although the commission recently released early recommendations, the final report by the commission will not be out until March. Chicago Public Schools plans to release a preliminary list of
schools slated for closure
prior to that time, according to a report at
Chicago Now
.
Byrd-Bennett handpicked the members of the commission, including commission chairman Frank Clark. Clark is a retired CEO from ComEd and a mayoral appointee to the McCormick Place Board. Clark told the
Chicago Sun-Times
that the commission will not be providing a list of school closure recommendations, although that is what Byrd-Bennett originally wanted from the commission. Instead, early inklings from the report suggest the commission will be much more focused on schools that should remain open, rather than schools that should be closed.
Commission Findings
According to an op-ed piece by the Chicago Tribune, the commission recently released the following recommendations:
Do not close any high schools in CPS
Do not close schools at any grade level that have 600 or more students
Leave the highest performing schools open
Consider leaving mid-range performance schools open, if they are showing improvement
Do not close any school that has already been through a consolidation process
Do not close schools that are in the process of adding additional grades
The commission's recommendations are in some ways directly contrary to Byrd-Bennett's past statements on school closures, which have indicated district officials will look at enrollment numbers, not achievement levels, in determining which schools will ultimately get the ax. However, Byrd-Bennett has agreed with the commission that high schools should be off the school closure table for the time being, according to a second report at the Chicago Sun-Times.
The Danger of High School Closures
The primary concern in closing high schools – both by the commission and Byrd-Bennett – is one of safety for the students. The commission stated in their report that gang boundaries in the city shift too frequently for the district to be able to ensure students would not have to cross gang lines to get to and from school. In addition, it could be dangerous for children to attend school where rival gangs exert undue influence. The commission made this recommendation after hearing many
parents express deep concerns on school closures
, specifically about getting their children to and from school every day.
"Children should not have to travel through dangerous territory simply to get to and from school," the report was quoted as saying at the Chicago Sun-Times. "Threats to student safety by intermixing students from different neighborhoods are greatest for high school students."
Too Many Empty Seats
According to the Chicago Tribune, 330 schools within the Chicago school system are under-enrolled, which translates to more than 100,000 empty chairs across the district. Many of those school buildings face significant maintenance challenges, since some are nearly one century old. The Tribune article estimates that it costs the districts millions of dollars to heat and repair these schools. The article also states that students in underutilized schools are more likely to end up in split-grade classrooms and less likely to enjoy classes like
music
and
physical education
.
Of those underutilized schools, 136 are considered at less than half-capacity currently. With a huge budget deficit looming, it is relatively easy to see why Byrd-Bennett is eyeing schools for closure as a means of getting the financial affairs of the district back in order. However, closing schools isn't just about the "academic cost" of those empty seats; it is also about the teachers that work at the schools, the students that attend the schools, and their parents. And many of them are not happy about the idea of neighborhood schools closing.
Recommendations vs. Reality
The commission listened to many of the concerns by parents, teachers and students as it compiled its report. Its recommendations followed some simple guidelines – preserve the highest performing schools and consider
student safety
first and foremost. Those are guidelines most educators and residents of the Windy City would agree with.
However, according to the commission's recommendations, only 137 schools in Chicago would be slated for closure – not anywhere near the 330 that are currently underutilized. That number doesn't take as big a bite out of the current budget deficit as the district needs or wants. When schools are not being used to their full capacity, they cost the district money, sometimes without offering a decent return on the investment.
Byrd-Bennett will be reviewing the commission's recommendations over the next few days, although she is not obligated to put any of them into practice. She will then make a public statement on the report, which might indicate where she stands on the issue of school closures. In the meantime, parents, students and teachers across the city are holding their breath to find out how district decisions will impact their schools and communities.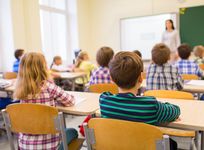 The Common Core State Standards Initiative has changed the course of education in the United States, particularly with its emphasis on standardized testing. But how does standardized testing affect teaching quality? Keep reading to find out.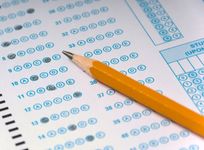 When asked to rank the quality of their child's school a B average. And yet politicians would have you believe that the American public-school system is failing. How are America's public schools really doing, and how do we know?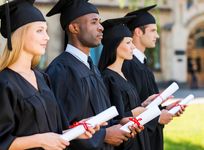 The high school graduation rate is in a constant state of change and dropout rates affect more than the individual student. Read on to learn about factors influencing high school graduation rates and what schools can do to improve them.