Possible School Closures Lead to Parent Protests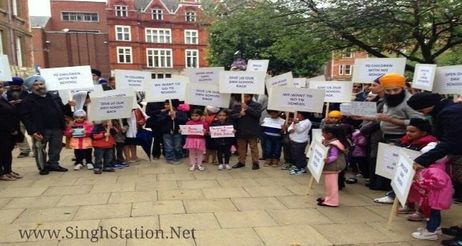 A number of school districts across the country are considering the closure of some of their public schools. We'll look at reasons for the closures and what parents are doing to protest.
School closures
have become a hot-button topic across the country, as parents, students and community members are rising up to protest such actions by their local governments. States like Illinois and New York have all experienced recent confrontations over this issue, as they have struggled to balance budgets and increase the quality of education to the students in their areas. Do closures of underperforming schools really improve performance of students in those areas? We'll take a closer look at two of the districts facing this difficult question, as well as research that may question this method as a means of raising the bar on education standards.
Chicago Parents Question Closure Decisions
New Chicago Mayor Rahm Emanuel has faced a serious education crisis since taking his office earlier this year. According to numbers from Catalyst Chicago that were reported in Progress Illinois, 140 of the 675 Chicago Public Schools are eligible to be shut down, based on a three-level metric that rests largely on the Illinois Scholastic Assessment Test results. All of the schools on the list were situated in communities largely populated by minority students, which further complicated the issue.
Parents rose up quickly to form a community organization that provided alternatives to closing down schools in their neighborhoods. The agenda, titled, "A Neighborhood's Agenda for Schools," included recommendations like hiring and training teachers from a school's own community, adding more bilingual teachers and hiring support staff with more mental health counselors. The organization also asked the school district to place lower
emphasis on standardized testing
when it came to assessing school performance.
The community organization met with school officials recently to present their recommendations and discuss the school district's plan for failing schools. However, the committee is still waiting to see if any of their suggestions may actually be used in the schools in question.
"I was present [at the meeting] along with a number of other organizations," Joanna Brown, lead organizer for the Logan Square Neighborhood Association, told Progress Illinois. "They said, 'You know, this is interesting,' and all that, but we haven't seen any follow-up yet."
Since that meeting, the school district decided to shut down four elementary schools, phase out two high schools and turn around 10 additional schools. Parents are continuing to protest these decisions, according to the
Chicago Sun-Times
, since it will mean that some students will have to travel longer distances – and sometimes through unsafe neighborhoods – to get to their new schools.
"We still have security problems, whether you keep them open or not," Mayor Emanuel told the Sun-Times in response to parent concerns. "That's not an either-or choice. So, we have to work at it. But I cannot allow kids to continue in failed education systems…when there are other options available to improve education."
New York Parents Protest School Closure Threat
Since the New York Department of Education put 47 schools on the potential closure list in September, parent protests have been cropping up throughout the city. According to a report at
NY1
, parents recently congregated on the steps of the Department of Education headquarters in Downtown Manhattan, waving protest signs and chanting "Go get your F!" as school officials passed by. Parents involved in the protest are complaining that the district allowed the schools to fail by not providing them with the necessary resources to succeed.
"They want to hold the school accountable, but at the same time, they don't want to provide the resources," one parent protester told NY1. "They don't provide parent training, they don't provide parent support to help us help our children get the education they need."
Marc Sternberg, deputy chancellor for New York Education Department, told the
New York Times
in response to the protest, "For the last two months, we've held discussions with members of 47 school communities to understand why these schools continue to struggle year after year. We've listened to community feedback on every campus, and will consider it in our final proposals next month. Ultimately, a new school environment may be the best option for some communities, and we won't hesitate to pursue a strategy that has raised
graduation rates
and changed thousands of lives over the past nine years."
Do School Closures Work?
According to Sternberg, school closures have a proven track record of success in New York City. But is this really the best approach to raise the education standard across a district? Recent research from RAND Corporation, Vanderbilt University's Peabody College and Mathematica Policy Research looked closely at the issue in research recently reported by
Newswise
. The study found that closing low-performing schools may not benefit students as previously assumed, and it may even result in lower performance scores, depending on the quality of the new school to which the student is transferred.
Researchers studied a low-performing, urban school district that closed schools dealing with decreasing enrollment and low test scores. They found that students who transferred to other schools in the district experienced lower scores on math and reading tests than they had in their previous schools. The data collected suggested that unless students were placed in schools of significantly higher quality than the schools closed, test scores would suffer.
"Closing schools is one of the most controversial actions a district can take, but districts across the nation are closing schools due to declining enrollments and low achievement," Ron Zimmer, Peabody member and associate professor of public policy and education, stated at Newswise. "This recent upsurge has given rise to concerns about the impact on student achievement, neighborhoods, families and teaching staff."
Being a teacher has never been easy but changes in federal funding and legislation have made it harder than ever for public school teachers. Keep reading to learn more.
Say goodbye to mystery meat - and all other types of meat - at public school cafeterias that are embracing the Meatless Monday trend.
Growing cases of contaminated tap water at public schools around the country are raising more than eyebrows. Learn about whether or not public schools' tap water is safe to drink.