Corruption Charges Filed against Five in San Diego School District Probe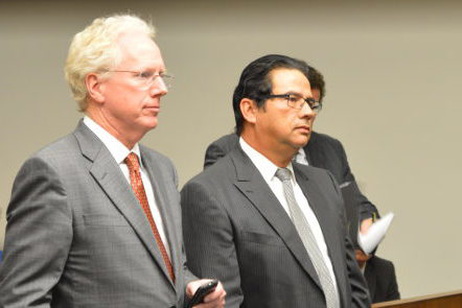 Corruption charges involve two school district trustees, one former trustee, one former superintendent and a building contractor. Those involved accepted thousands of dollars in lavish gifts in return for building contracts from the district.
Corruption charges have been filed against four San Diego public school officials and one contractor in the largest corruption investigation in the recent history of this beach city. The investigation was prompted by allegations of bribes taken by public school trustees and one superintendent, and it uncovered widespread corruption in what the San Diego district attorney referred to as a "pay for play" culture. Current charges may not be the only ones filed, since the DA has revealed the investigation is ongoing and additional charges are possible.
Defendants Associated with San Diego Public Schools
According to a report at the Los Angeles Times, charges have been filed against Arlie Ricasa, Pearl Quinones, Greg Sandoval, Jesus Gandara and Henry Amigable. Ricasa and Quinones are both Union High School Trustees that serve on the school board. Gandara is the former superintendent of the San Diego School District, who was fired from his post last June after receiving a $400,000 payout from the school system. Sandoval is also a former school board member. Amigable is a construction contractor, who worked for Sweetwater and Southwestern College, as well as securing contracts from the San Diego Public School system.
According to a report at
Fox News
, school officials charged in the probe racked up hundreds of dollars in lavish gifts provided by Amigable between 2008 and last year. Gifts included restaurant tabs, as well as airline, concert and theatre tickets. Tickets to the Lakers' playoff games and the Rose Bowl, and a trip to Napa Valley were just some of the items included in the tally – but not officially reported by school administrators. Individual officials also solicited cash for events like children's
field trips
and beauty pageants, according to the investigation's report.
Shortly after the gifts were offered, Amigable's contractors were awarded projects from the school board that totaled millions of dollars. Funding for the projects came from a voter-approved bond offering that was passed in 2006, according to another report at the
Los Angeles Times
. The bond offering totaled $664 million, but it is not clear how much of that money went into contracts with Amigable's firms.
"For years, public officials regularly accepted what amounted to bribes in exchange for their votes on
multi-million dollar construction projects
," Bonnie Dumanis, San Diego County district attorney, told Fox News. "The corruption was nothing short of systemic."
Charges are Filed
According to a report at
San Diego 6
, charges against the five defendants include bribery, perjury, filing a false statement and influencing an elected official. Sandoval and Gandara both face eight counts of perjury and filing false statements, while Ricasa and Quinones both face four felony counts. Amigable has been charged with bribery and improperly influencing elected officials. A total of 26 charges have been filed, and if the defendants are convicted, they could face anywhere from four to seven years in prison. All five face arraignment next week.
"The widespread corruption we uncovered during our investigation of this case is outrageous and shameful," Dumanis told the Los Angeles Times.
More Charges Could be Coming
Because the investigation is still ongoing at this time, the district attorney warns that more charges and additional defendants may be on the way. Search warrants were served last month that focus on Southwestern College. It was a report in the school's newspaper that launched this investigation. It is difficult to predict just how widespread the investigation might become at this time.
This investigation marks one of the largest corruption scandals District Attorney Dumanis has faced during her tenure in San Diego County. In 2005, six former pension board members for the city were charged with conflict of interest, but the case against five of the defendants was dismissed by the California Supreme Court in 2010. Dumanis dropped the charges against the sixth defendant as well.
Defendants Seek Legal Assistance
Gandara has hired the legal services of Paul Pfingst, a lawyer who served two terms as San Diego's district attorney. Pfingst was defeated by Dumanis in his re-election campaign in 2002. When asked about his client's charges by the Los Angeles Times, Pfingst responded that it looked like the case was built around unreported gifts. Each gift received was the equivalent of one charge, which is why there are multiple charges against his client. However, Pfingst asserts that no single school official is allowed to make final decisions on building contracts, so his client would have been required to gain input from various citizen groups and committees.
"It's a very open and transparent process, with lots of input," Pfingst explained to the Times.
Pfingst also told Fox News that none of the public officials involved in the investigation were formally charged with accepting a bribe, and that many of the gifts were reimbursed.
Amigable's attorney, Dan Greene, also talked to Fox News regarding his client. Greene stated that all of Amigable's activities were sanctioned by his supervisors. Quinones hired attorney Marc Carlos to represent her throughout the legal proceedings. Carlos told Fox News that Quinones was relying on advice from school board lawyers during her time of service on the board. The attorneys for Ricasa and Sandoval have been unavailable for comment at this time.
Corruption is nothing new, but when it hits the public school system, it can be disturbing to parents, educators and students alike. This particular case represents a system of widespread corruption that will hopefully result in rules and guidelines for school officials and contractors that can effectively prevent a similar problem in the future.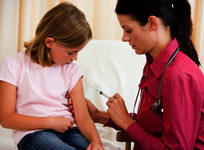 Whopping cough is making a comeback, especially amongst children, prompting health officials to encourage pertussis vaccines and boosters. However, should the pertussis vaccine be required for public school enrollment? Learn about current proposed laws and its ramifications.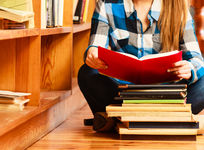 The results of a new study show that private school education may be no better than public school education. Keep reading to learn more about this study and to learn how to make the right choice between private and public school education for your child.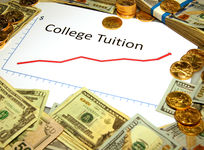 Each year, millions of students neglect to fill out the FAFSA and, in doing so, miss out on the chance to receive federal student aid. Keep reading to learn why every high school student should apply for financial aid, whether or not they qualify and regardless of their intention to use it.