In many states, public schools are closing their doors and shuttering their campuses. Learn about why so many schools are shutting down and why it may benefit students in the long-term.
Students in schools across the country may find their campuses and classrooms shuttered beginning next fall. In a scramble to
improve student performance
and address
funding shortages
, districts are proposing school closures on large scales. Although parents and teachers are voicing their concerns about such sweeping moves, school and government officials maintain that closing under-performing schools is the right thing to do.
School Closures Across the Nation
New York City Public Schools have been at the forefront of the trend of shutting down under-performing public schools. Most recently, New York City's Panel for Educational Policy voted to shut down 19 of the city's public schools. The 19 schools had all been nominated for closure by Mayor Bloomberg on the basis of poor academic performance. The
New York Times
reports that New York City has closed or is in the process of closing 91 schools since 2002.
Meanwhile, in Chicago, the Board of Education announced in January that it would "close, consolidate, or overhaul" 14 public schools this year, according to the
Chicago Tribune
.
Reasons for School Closure
Poor performance is the most common reason given for choosing to close a school. New York City School officials say that high schools are chosen for closure on the basis of low
graduation rates
, low student
scores on standardized tests
, declining enrollments, and insufficient levels of academic credit accumulation among students, according to the
New York Times's City Room blog
. Middle schools, meanwhile, are usually closed on the basis of low standardized test scores and low parental satisfaction as measured by surveys.
In other areas of the country, districts are closing schools due to low enrollment or outdated facilities. These are some of the reasons that Chicago school officials listed behind their recently announced school closures.
Move to Smaller Charter Schools - Districts often choose to replace large public high schools that they have closed with small charter schools. The move is meant to benefit students because charter schools often achieve better results on measures of student achievement than large, traditional public schools.
A Chance to Clear Out Underperforming Teachers - In New York City, the new replacement schools are only required to consider for employment 50 percent of the qualified teachers who lost their jobs in the old school's closure. Thus, closing a school can be one way for a city to clear out teachers who are not producing adequate results in terms of student achievement.
Parent and Teacher Protests
The decision to close public schools in New York City has been met with outrage by many teachers, parents, and students.
NBC New York
reports that at the Panel for Educational Policy's meeting, the final votes for each school closure "were met with boos," and at one point, the crowd started chanting "Save our schools!"
According to the
Huffington Post
, Julie Cavanagh, a New York City public school teacher, said that Mayor Bloomberg and the Panel for Educational Policy are promoting a "radical and destructive educational agenda that would privatize our public school system."
The New York City schools chancellor Joel Klein defended the closure of schools against criticisms from students and parents who are upset by the impending changes. Speaking to the
Times
, he said that although closing a school is never an easy decision, the fact is that "the smaller schools, where they are highly personalized, where they have strong partnerships and involvement with various organizations, those things really have been a successful strategy for us."
Meanwhile, in Chicago,
a local news station
reported that teachers are fearful that school closures may "disrupt the learning environment" and damage student-teacher relationships.
And when Cleveland, Ohio recently proposed its own wave of school closures, Michael Casserly, executive director of the Council of the Great City Schools – an organization representing the nation's largest urban school districts – took the opportunity to address potential concerns preemptively. Speaking at a news conference, Casserly said that the plan for school closures is "in harmony with the strategies of some of the fastest-improving urban school systems across the country."
We are facing a new era in public education in this country, and the results of the changes, including school closures, will certainly be interesting to witness.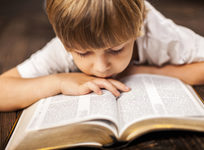 January 09, 2017
Children are going to act out - that is a fact of life. But when does a minor behavioral problem turn into a major issue? Keep reading to learn more about behavior intervention plans and how they might be able to help your child curb problem behaviors in school and at home.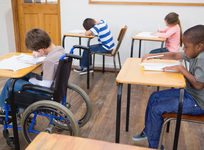 January 09, 2017
Every student has his own unique learning style but children with disabilities experience some unique struggles in school. Keep reading to learn about the rights of disabled students and the services for which they might qualify.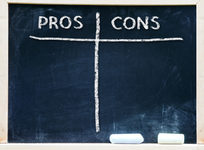 January 06, 2017
School choice is one of the most controversial topics in education today, but what are the benefits and disadvantages it really brings to children? Learn more about school choice and what it truly means to your children.