DC Public Schools Combat Student Hunger by Serving Free Dinners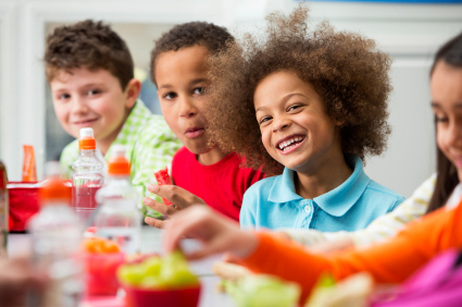 While free or reduced-cost lunches are found throughout cafeterias, free dinners are now on the menu in Washington DC public schools. Learn about the new movement and why nutritious dinners are so important to students' learning.
Washington D.C. is home to some of the poorest areas of the country, and the problem has been exacerbated in recent months due to rising unemployment and
poverty levels
. Unfortunately, some of the most tragic victims of poverty are children who are left without three stable meals a day because their parents simply don't have the necessary income to put food on the table. To help combat some of those dire results of poverty, public schools in Washington D.C. are now offering dinner to needy children, bringing the total number of square meals these children receive from the public school district to three a day.
Prevalence of Poverty
According to a recent report in the
Huffington Post
, over 6,000 D.C. residents fell below the poverty line between 2008 and 2009. A
Washington Post report
adds that the poverty rate for African American children in the city is about 43%, which is up from 31% in 2007 and much higher than the national average. These children often go without meals, leaving them ill-equipped for the rigors of school and greatly hindering their ability to learn.
Jeff Mills, director of Food Services for D.C. schools, told the Washington Post, "We knew that a lot of kids were only eating at school." Alexandra Ashbrook, director of D.C. Hunger Solutions, added that in some cases, "They were taking food home to feed their families." The
free food program
will serve 10,000 D.C. students, many of whom are now receiving three meals a day from the public school system.
About the Program
The free dinner program was introduced in hopes of curbing issues that result both from poverty and poor nutrition that are prevalent in this city and other areas of the United States. The pilot program will cost the school system around $5.7 million this year and will be introduced in 99 of the district's 123 schools.
Washington D.C. now joins 13 states in offering dinners to needy students after school through the federal Child and Adult Care Food Program. The program has three distinct goals:
Reducing childhood obesity
Preventing childhood hunger
Promoting after-school programs that offer additional academic help
As more meals are being introduced to the city's neediest students, efforts are also being made to improve the nutritional content of the fare that is offered. Schools are now using
fresher, locally grown ingredients
in their menus, thanks to legislation recently mandated by the D.C. Council. Studies are beginning to surface showing a link between nutritious food and higher test scores, as evidenced in the reports coming out of London.
Healthy Food and Test Scores in England
Jamie Oliver, a celebrity chef who has long been touting the benefits of healthy eating, introduced a nutritious dinner program called the Feed Me Better campaign to elementary students in his hometown of London last year. During the campaign, according to the
Telegraph
, Oliver hired nutritionists to determine the content of current school meals and offer healthy alternatives that would strengthen the nutritional benefits of school fare. Oliver's new menus were adopted by 81 out of 88 primary and secondary schools in Greenwich.
Once the menus were in place, 13,000 students who ate the fare were tracked over a five-year period to gauge the impact of
healthier meals on school performance
. Recently released results of the study showed that students who ate the healthy meals for at least 12 months consistently performed better in science and English! There were also slight improvements noted in
math
.
In addition to improved test scores, the
Guardian
reported that the number of authorized absences in schools during the campaign fell by 15%. The study stated, "As indicated by the relative fall in absenteeism, it is likely that children's health improved as well, which could have long-lasting consequences for the children involved not only through improvement in educational achievements, but also in terms of their life expectancy, quality of life and productive capacity on the labor market."
Oliver told the Guardian that the results of the study showed that a greater movement was needed in developing nutritious school meals for students across the country, as well as educating lunch staff, parents and students about the basics of healthy eating. "Even while doing the program, we could see the benefits to children's health and teachers," Oliver reported. "We could see that asthmatic kids weren't having to use the school's inhalers so often, for example."
Children cannot learn when they are hungry, and they learn even better when the food they eat is nutritious. With programs like Oliver's and the dinner program in Washington D.C., students may enjoy healthier bodies and higher grades at the same time.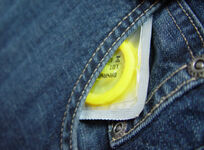 While some schools are debating whether to teach sex ed, Philadelphia schools will be making free condoms available in 22 schools across the district.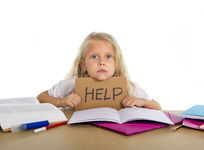 The world is in a constant state of change and those who fail to adjust fall behind. Unfortunately, the American public education system has not kept up with the times and is currently facing a number of serious problems. Keep reading to learn about the biggest failures affecting the modern U.S. public education system as well as some of the trends that could spark change.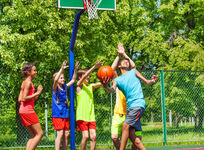 Summer break is a time to kick back and relax but it is also a great time to do activities that will boost your college applications. Keep reading to see how to boost your application this summer.