Is High Teacher Turnover Impacting Education Quality in Duval County?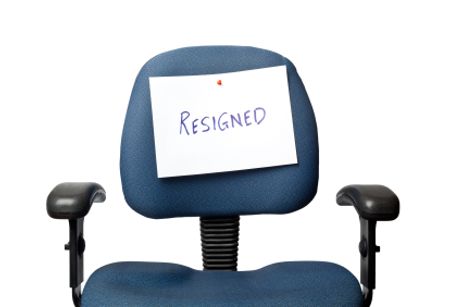 We look at a recent student that found an unusually high teacher turnover rate in Duval County, and why this data could be impacting the quality of education Duval students are receiving.
A recent study revealed some startling statistics about teacher retention in
Duval County Public Schools
. The study from the Jacksonville Public Education Fund found that this large U.S. county loses more than half of its public school teachers within just five years of their careers. This high turnover rate may be costing the school district a significant amount of money, as well as impacting the quality of education provided to public school students. As the statistics come to light, theories begin to circulate on how to promote public school teaching as a long-term career choice in Duval County.
The Human Capital Issue
WTEV
was one of the first to broadcast the results of the study by the Jacksonville Public Education Fund. The news station reported that researchers involved in the study surveyed 600 Duval County
public school teachers
to explore the possible reasons for the exceptionally high turnover rate. The teachers interviewed told the station that
salary
and benefits are both factors that could either keep teachers in the profession – or drive them away.
Teachers were also asked what would make them stay in the profession, rather than search for greener pastures after just a few short years. Trey Csar, president of the Jacksonville Public Education Fund said that the majority of teachers told them compensation and benefits, increased autonomy and a louder voice in policy decision could be the driving force behind long-term employment of public teachers in the county. Calling the findings a "human capital" issue, Csar also told the
Florida Times-Union
it was important to keep the human capital factor at the forefront of policy decisions in the future.

"As we looked at this human capital issue, we see that it has become the pre-eminent issue they have to deal with," Csar stated. "This is really going to shock people; it's going to cause folks' chins to hit the ground."
About the Study
The study tracked 2,041 first-year teachers through the years 2003-2007. Researchers made note of the first-year teachers that began working in Duval County during that time frame. They then looked at the employment records of the same teachers three and five years later. Some of the teachers that were no longer teaching at that time had left their teaching roles to pursue leadership positions within the district. No notation was made in the study regarding the number of teachers that left their classroom post but remained on the district payroll.
The study also did not measure the effectiveness of these teachers in the classroom. However, education experts have commented that most teachers do not hit their stride until they have been teaching in the classroom for at least five years. Studies have also shown that first-year teachers are not as effective in the classroom as their more experienced counterparts. There is some concern that some of the best teachers getting their start in Duval County are getting moved into administrative posts, rather than remaining in the classroom where they are most effective.
"We have to get out of this notion that our greatest teachers have to be administrators," Nikolai Vitti, superintendent of Duval County Public Schools, told the Florida Times-Union. "Not every teacher should be an administrator. Not every teacher wants to be an administrator."
Is Teach for America to Blame?
Last year, the
Florida Times-Union
reported that around 100
Teach for America
recruits went to work in Duval County Public Schools for the 2012-2013 school year. The article included some education gurus who questioned the benefits of TFA, due to the high turnover rate of the recruits in question. Teach for America is a program that brings college graduates without degrees in education into the public school system. The recruits receive five weeks of intense (and free) training in exchange for a two-year commitment to a school that serves low-income students.
Duval County has recruited around 50 TFA students into the public school system every year since 2008. Of the 55 recruits originally brought in during 2008, 47 fulfilled their two-year commitment. However, the track record for TFA teachers working beyond their two-year commitment is relatively low. According to this report, just over one-quarter of TFA teachers are still working in the classroom at the five-year mark.
The Cost of High Turnover
There is a financial cost for high teacher turnover, according to WTEV. The constant need to recruit and train new teachers could cost districts millions of dollars every year. In addition to the financial expense, high teacher turnover takes its toll on the quality of education in a district as well. The
Huffington Post
reports that it takes approximately 10,000 classroom hours to develop the necessary expertise to become a truly effective teacher. With nearly half of teachers leaving the profession in less than five years, most are not achieving that benchmark during their careers. The problem is even more pronounced in schools with a high number of disadvantaged students, which only serves to broaden education disparities across the country.
High teacher turnover impacts children in many ways, from lower
test scores
to overall achievement across an entire school. The pathway to success appears to be clear in terms of finding ways to keep teachers at their posts for longer terms. However, the path to achieving that goal may involve educators and lawmakers at all levels of the education process, thus creating a complex maze that could take some time and efforts of many to navigate.
Being a teacher has never been easy but changes in federal funding and legislation have made it harder than ever for public school teachers. Keep reading to learn more.
Say goodbye to mystery meat - and all other types of meat - at public school cafeterias that are embracing the Meatless Monday trend.
Growing cases of contaminated tap water at public schools around the country are raising more than eyebrows. Learn about whether or not public schools' tap water is safe to drink.