Vocational Programs in Jeopardy in Detroit Public Schools System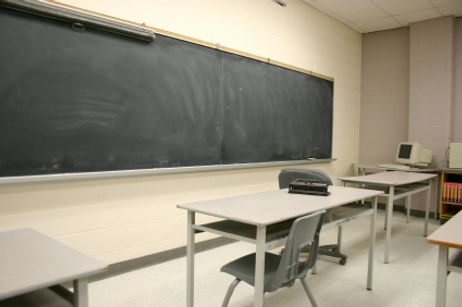 Five vocational programs within the Detroit Public School system are in danger of closure. What could this mean for participating students?
Like other school districts across the country, the
Detroit Public School system
has felt the pinch of the sluggish economy. In an effort to balance an already tight budget, the system has proposed a multi-faceted cost cutting approach that includes the closure of some schools throughout the district. Unfortunately, the repercussions of that decision may be felt by hundreds of students. Some of those hit the hardest could be the students attending Detroit's vocational schools.
Vocational Programs in Jeopardy
The Detroit Free Press reports that the five vocational centers run by Detroit Public Schools could be in financial peril, due to dwindling enrollment numbers and
budgetary constraints throughout the system
. The centers have provided a wide range of vocational training to Detroit Public Schools students, as well as students from outside the district, for a number of years. Vocational training has evolved from the standard automotive and cosmetology offerings to incorporating everything from business administration to hospitality and construction.
Students in the vocational centers attend regular high school course at their neighborhood school before heading to the vocational centers for the rest of their education. In addition to providing students with career-centric training, the courses offer a pathway to a college education that might not otherwise be available. Many of the students and their parents see the centers as an effective way to break the poverty cycle in the city, by providing students with practical training and education they will be able to take with them to the professional world.
"It's important to the kids so they can have a better education, so they can have a career and go to college," Tonya Alexander, the mother of a student at one of the Detroit centers, told the Detroit Free Press. "The technical center is keeping the kids off the streets."
Enrollment Obstacles at Vocational Centers
One of the biggest obstacles facing the continued operation of these vocational centers is dismal enrollment numbers.
Golightly Career and Technical Center
has seen an approximate enrollment decrease of 48 percent from the 2011-2012 school year. This year, the school holds a student population of 565 students, according to the Detroit Free Press.
Enrollment at
Randolph Career and Technical Center
is currently around 155 students. That is down from more than 500 students just two years ago. The school is designed to hold more than 600 students at a time. Randolph has cut some of its vocational programs due to declining enrollment, including its business administration program that included training in finance and accounting. Only 15 students were impacted when the program closed, but some may be too old to get started in another vocational program at the center.
Enrollment is also down at Crockett Career and Technical Center, which will be graduating its last class of nursing students this year. That class currently has around 40 enrollees. Enrollment figures for a fourth vocational center, Breithaupt Career and Technical Center were not available at the time of the Detroit Free Press Report. A fifth center,
Davis Aerospace High
, currently has around 150 students enrolled in its programs.
"It makes me nervous, but it makes me sadder," Cynthia Hough, the principal at Randolph Career and Technical Center, told the Detroit Free Press. "We offer our kids hope – hope that they can earn a living."
With programs in healthcare, culinary arts and robotics, it does appear these vocational programs are filling a niche in the Detroit marketplace. According to the
Vocational Schools Database
, some of the in-demand industries in the Michigan city today include health services, hospitality and leisure and manufacturing. Some heading into those industries can make a good hourly rate, with air traffic controllers earning around $58 per hour and industrial machinery mechanics earning an hourly rate of $27.
Comes Down to Money
Unfortunately, the same vocational training programs that offer students hope also cost a significant amount of money – of which Detroit Public Schools does not currently have amples reserves.
Michigan Radio
announced plans by the district to shrink in size in order to wipe out its deficit balance the budget by 2016.
Emergency Financial Manager Roy Roberts
has proposed a sweeping economic plan that includes the closure of up to 28 schools across the district. Enrollment numbers will be a key factor in determining which schools stay and which schools go.
Currently, less than half of all the children in the city of Detroit attend a Detroit Public School. Enrollment projections for the immediate future will guide the decisions made on which schools will remain open. Roberts has stated that the initial plan is a "worst case scenario" and he hopes to avoid many of the closures and proposed cuts when the actual plan goes into effect.
Vocational training may be problematic in the new budget plans. The cost to upgrade facilities and resources to keep up with an evolving workforce isn't cheap. Livestock for the meat-cutting program and software for computer drafting programs are a must. So are bricks for masonry work and machinery for construction training. At the same time, enrollment numbers are down.
Some educators are saying an aggressive marketing approach is needed to alert Detroit students to the opportunities provided by the vocational centers. Others assert that partnerships and support from local businesses will be essential if these centers are to continue to thrive and meet the demands of a 21st century workforce. In the meantime, the students in the thick of their vocational training are praying the centers remain open long enough for them to get the education they need for success after high school.
While Facebook is getting all the attention in teen social media, LinkedIn offers some serious benefits in networking and professional grooming. We look at how high school student can use this network to their advantage.
Teach for America has been applauded for many of its exemplary teachers and innovative training, but can the model be sustained throughout all communities? Learn about what the proponents and critics have to say.
The Obama administration is proposing to leave NCLB behind. Learn about the proposed reforms that will change the No Child Left Behind Act.