Hopi Day School
School Overview
School Comparison
District Comparison
School Reviews
5
5/30/2011
I think Hopi Day School is a great school, for all parent considering taking your children to this school, I highly recommend it!! Its a great place to learn, they always make sure the children are well taken care of and always keep an eye out for any bad bahavior! I,myself attended this school and now I live in Phoenix, Az and im a nurse for the IHS here. I was in cross country @ this school, i enjoyed it very much. I got along great with all my teachers, they offer tutoring eveyday if you dont understand the subject in class and they work with you and teach you what you need to know or what your struggling with! Hopi Day School is located in Kykotsmovi, they also have buses that go to Hotevilla and to Keams Canyon and everywhere else between so children have no problems getting to school. I hope I met your interest and hope you recommend this school to anyone interested! Thank You and have a great day!!
- Posted by
Student/Alumni - jose_
5
11/3/2010
I worked at Hopi Day School many years and I've never worked for a better principal than Dr. Thomas. He works extremely hard, literally twelve hour days. He does the budgets and always finds money for new equipment and the latest technology. HDS strives to be the best school in academics and the test scores were very strong - with improvements each year. The govenor of the state gave the school an award for its high scores on the SAT. The school is old - a historical landmark actually, but comfortable. Each teacher has an aide, usually Hopi, to teach language and culture. Parental involvement is not high - mostly concerned with sports but things were improving while I was there. If there are any negatives, I believe it's from the community which is sometimes difficult to please. He retired three times and was asked back.
- Posted by
Teacher - a_lep
2
9/21/2009
There are some very good and dedicated teachers there, but it could be a better school with a new, younger principal who actually listens to staff and parents.
- Posted by
Administrator - rjaco
5
9/1/2008
I was a teacher at Hopi Day School and found John Thomas to be one of the most dedicated principals I've ever worked for. He took a pay cut in order to give the students more. He was the most dedicated principals I've ever encountered over the past decade.
- Posted by
Teacher - lconn
2
9/26/2007
Great teachers and TAs, but lousy principal--JOhn Thomas is an unprincipled liar who lacks integrity, has broken laws, and has seen a number of excellent staff members resign in protest of his actions. He needs to be fired.
- Posted by
Parent - tewa
2
9/26/2007
Some effective teachers. Good academic program, but very very poor counseling services. Laws are broken (alcohol use) and the principal turns his head. The community wants him out!!!! I wouldn't send my child to this school again until he leaves. He is WAY over the hill, and needs to leave.
- Posted by
Parent - sammy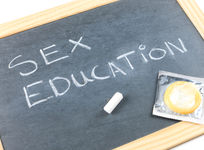 January 01, 2018
The city of New York has announced they are bringing back mandatory sex-ed courses for the first time in 20 years, in light of skyrocketing teen pregnancy rates far above the national average.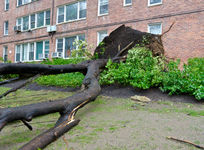 January 01, 2018
We'll look at the many challenges facing schools in New York and New Jersey, as they struggle to get ready for students and balance the ongoing need to provide shelter to those displaced by the storm.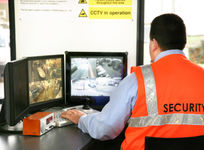 January 01, 2018
Students have headed back to school across the country, but are greeted by new security technology and armed security guards. We take a look at Post-Newtown public education.