Old Vail Middle School serves 835 students in grades 6-8.
Old Vail Middle School placed in the top 20% of all schools in Arizona for overall test scores (math proficiency is top 20%, and reading proficiency is top 20%) for the 2018-19 school year.
The percentage of students achieving
proficiency in math
is 65% (which is higher than the Arizona state average of 45%) for the 2018-19 school year. The percentage of students achieving
proficiency in reading/language arts
is 63% (which is higher than the Arizona state average of 45%) for the 2018-19 school year.
The student:teacher ratio of 19:1 is higher than the Arizona state level of 17:1.
Minority enrollment is 42% of the student body (majority Hispanic), which is lower than the Arizona state average of 64% (majority Hispanic).
Grades: 6-8
Enrollment: 835 students
Student:Teacher Ratio: 19:1
Minority Enrollment: 42%

Overall Testing Rank

: Top 20% in AZ

Math Proficiency

: 65%

(Top 20%)

Reading Proficiency

: 63%

(Top 20%)

Source: National Center for Education Statistics (NCES), AZ Dept. of Education
School Overview
Old Vail Middle School's student population of 835 students has grown by 13% over five school years.
The teacher population of 43 teachers has grown by 10% over five school years.
Total Students
835 students
Gender %
Total Classroom Teachers
43 teachers
Students by Grade
School Rankings
Old Vail Middle School is ranked within the top 20% of all 2,120 schools in Arizona (based off of combined math and reading proficiency testing data) for the 2018-19 school year.
This School
State Level (AZ)
#345 out of 2120 schools
(Top 20%)
Math Test Scores (% Proficient)
Reading/Language Arts Test Scores (% Proficient)
Student : Teacher Ratio
19:1
17:1
All Ethnic Groups
Eligible for
Reduced Lunch
Source: 2020-2021 (latest school year available) National Center for Education Statistics (NCES), AZ Dept. of Education
School Reviews
4
11/2/2017
I am a 7th grader at OVMS, and I can say that it is a great place overall, but to give you a better picture of my experience, I will describe the experience I had, and I am currently on fall break, so it may change after it is over, but I'll describe it as best as I can. My experience is going to be different from yours most likely because I am in ELP, and 10th-grade geometry.DIFFERENT TEAMSThere are different teams at OVMS, currently: for the 6th graders the Foxes (I was on this one), the Coyotes, and the Wolves (this is new this year); for the 7th graders the Sidewinders (I'm on this one) and the Diamondbacks; and for the 8th grader the Black Hawks (I will be on this one) and Red-Tailed Hawks. It is like the classes at Acacia, except you are much more likely to see more of your friends during class since there are 2 teams usually and 4 classes at acacia usually for each grade.ADVISORY BASEAdvisory base is the perfect time to finish up on stuff you need to finish. After that, you can chat to your friends that are in the same class as you. If you're in sixth grade, W.E.B will come on Friday, and half of the time you will do something fun ---- the other half though, you'll do a boring lesson that you will forget about. Usually, you'll do something you need to do and waste time. 4/5LITERACY SKILLSArguably the most boring part of OVMS. It was introduced this year, probably so drama and band could have more time doing their stuff while kids who failed the benchmark could get better at it without having to take away at the enrich time. But for the rest of the kids, they might as well sit in a room for 5 hours doing nothing, because literacy skills can be the most boring thing ever. Sometimes if your teacher is happy, she'll/he'll do something fn, but usually, it is just reading articles and doing worksheets, but nothing else. You will have a better time if you like your teacher, which I did.2/5LANGUAGE ARTSThe major difference from 6th grade to 7th grade: you read more. In 6th grade, we were required to read one book and that was at the end of the year! In 7th grade, we were required to read the Outsiders (a really good book), and we did a read in! Both of the books were good, and I like both teachers a lot, so there is no bias towards one of them. The worst part of language arts would be (both biased towards my point of view) are the reading logs (I don't read a lot) and walking home with a pillow and blanket (my dad couldn't pick me and my older brother up.4.5/5SCIENCEUnlike LA, science doesn't change a whole lot between grades, and it is the only subject that doesn't have an advanced subject in any grade at all. I still like both of my science teachers, but if you're on both of my teams, get used to them getting irritated because they can get very irritated very quickly. Nothing against them though.4.5/5LUNCHFood: Better than Acacias. Especially this year. If you can, get home lunch.Snack Bar: Get there super early. If you're late, it is harder to get a snack than it is to get an NES classic at $60. If you are up, get a cookie. Field: Very cared for, but not like the playground area at Acacia. More like the field area. That is why it is called the field.4/5SPECIALSSince there are multiple specials, I put them in their own category:P.E (GYM)It actually probably makes me much more fit than usual, which is a very good thing. The majority of times, we play games that involve fitness, and they are usually a lot of fun. Before then, we do a challenge which most people can't-do, but still fun to try, and we do a warm-up, which is fun but too short, for good reason. The worst about it is probably the worst thing about all P.E. classes; the PACER test. I do not know a single person who actually likes that test. Anyways, P.E. can be very challenging in a fun way, so even if you are not the fittest, you can still have fun.4/5The rest of these I am going to be explaining for the experience last year, and not this year, and art is not going to be in this review because I didn't experience it yet, so don't expect art in this review.MUSICMusic is way better in OVMS than in Acacia. At Acacia, we just sang kid songs and played the recorder. In OVMS, however, we play the guitar and we play songs like "The Horse With No Name" and "Radioactive', and sure, we get the occasional folksong like "The Drunken Sailor" but we had that once, and the teacher chose that to introduce us to our first 2 chords. I wish elementary school was like that.5/5WRITING ENRICHSure, a lot of people thought it was boring, and the class itself wasn't interesting, but we did some fun things, and the teacher was really nice. Also, writing enrich, even though it had nothing to do with writing, it still wasn't as boring as the first day of literacy skills. I will talk a little more about the teacher in the enrich section, but for now, she is a teacher that is doing her hardest at her job, and it isn't her fault that not a lot of people like her class too much4/5TECHNOLOGYI heard that it was different this year, but I can't say definitively how I think this year, but it seems that I will like it, but I can't be for sure. Last year, however, I didn't really like it an awful lot. All we did was typing agent, typing agent, typing agent, with the occasional project no and then. I really didn't like it, but I was fine with the teacher, she wasn't bad, it was just the class itself2/5 (last year not this year)Overall, the specials get a 3.75/5ELPEven though this is the only class I need to work on, I still like ELP. The teacher is nice and sometimes funny, and she tells me what I do good at and fail at, no matter if it is on the rubric or at parent-teacher conferences. She is probably on the same level as ELP at Acacia, which is a good thing because I enjoyed ELP at Acacia. I guess a gripe I have is that it is social studies, but the teacher manages to make it fun and interesting. Sometimes I can feel a little stressed when a project or a test is coming, so I can be nervous.4.5/5GEOMETRYGeometry is a pretty good class. The teacher is fun to hang around, but she isn't like Mrs. Perfect. She has flaws, and she turns them into stories that are funny. Luckily I have her for advisory, so that is a plus when I'm wasting my time. She calls herself immature, which I agree with completely, and she can relate to the students without being trendy. The class itself is just that; geometry. Nothing to say there. My biggest gripe is probably everyone's biggest gripe: PowerTest. Noone likes it, and on the 7th-grade level benchmark, I came across more than one question with no answer. Even the teacher hates it!4.5/5ENRICHThere are 6 enriches that I've been in so far, 5 of them completed, and I will also talk about reteach.6th-GradeS.T.E.M. - If you like doing experiments, then this is the enrich for you! 4/5Math World - Do like protractors? If so, then you can draw geometry! Should have been called "Geometry World" 3/5Magazine Publishing - Are you interested in things? Well now, you can make a magazine out of it! I broke the rules and made a book instead! 5/5Law - Do you like listening to stories? Do you like acting? If so, you should do law! 4.5/57th-GradeGraphic Arts - Are you into web design? Maybe you want to create a font. Maybe you want to create a font. Well, now you can! 4.5/5Fun Math - Are you advanced? Do you want to teach 1-3 student(s)? Do you only want to experience one week of something before going on break? Well, I have good news for you! Fall break! ?/5RETEACHReteach, a lot of people hate it, I like it if you are put in there because you failed a test previously. It can be really good to raise your grade if you failed a test. It can be beyond frustrating if you are put there unfairly.3.5/5OTHER GRIPESAgenda - The only reason people write in it is so they don't get in trouble with the checker. 0/5Other Students - Some students can make or break a class, and even if you have the best quality class, if it is a class full of annoying brats, it will be the worst class ever. 3/5Winter/Summer Break - They are too short. Summer break is understandable because we have to have fall break, but why can't winter break be longer? Why can't it be as long as spring break? 4/5, 1/5Overall, it is a pretty good school, but it could be done better. 4/5
Review Old Vail Middle School. Reviews should be a few sentences in length. Please include any comments on:
Quality of academic programs, teachers, and facilities

Availability of music, art, sports and other extracurricular activities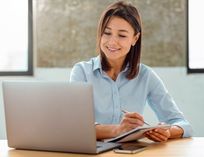 Teaching: Using Virtual Reality
Virtual Reality can enhance your lessons safely and efficiently. Virtual reality allows your students to explore worlds they might not otherwise see. We offer some suggestions on how to use VR in your classrooom.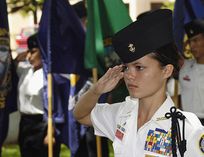 Junior Reserve Officers Training Corps or JROTC
JROTC offers valuable lessons in leadership, character-building and citizenship. Here's a look at the various JROTC programs out there together with a look at the pros and cons of the program.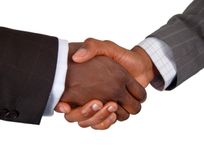 Teaching: Contract Renewal
Most teaching contracts are year-to-year, or longer if you're eligible. Here are some suggestions for safeguarding your employment.