Palo Alto High School serves 2,010 students in grades 9-12.
Palo Alto High School placed in the top 5% of all schools in California for overall test scores (math proficiency is top 1%, and reading proficiency is top 5%) for the 2020-21 school year.
The percentage of students achieving
proficiency in math
is 85-89% (which is higher than the California state average of 34%) for the 2020-21 school year. The percentage of students achieving
proficiency in reading/language arts
is 85-89% (which is higher than the California state average of 49%) for the 2020-21 school year.
The student:teacher ratio of 17:1 is lower than the California state level of 21:1.
Minority enrollment is 62% of the student body (majority Asian), which is lower than the California state average of 79% (majority Hispanic).
Grades: 9-12
Enrollment: 2,010 students
Student:Teacher Ratio: 17:1
Minority Enrollment: 62%

Graduation Rate

: 95%

(Top 30% in CA)

Overall Testing Rank

: Top 5%

Math Proficiency

: 85-89%

(Top 1%)

Reading Proficiency

: 85-89%

(Top 5%)

Source: National Center for Education Statistics (NCES), CA Dept. of Education
School Overview
Palo Alto High School's student population of 2,010 students has stayed relatively flat over five school years.
The teacher population of 116 teachers has declined by 9% over five school years.
Grades Offered
Grades 9-12
Total Students
2,010 students
Gender %
Total Classroom Teachers
116 teachers
Students by Grade
School Rankings
Palo Alto High School is ranked within the top 5% of all 3,649 schools in California (based off of combined math and reading proficiency testing data) for the 2020-21 school year.
This School
State Level (CA)
#38 out of 3649 schools
(Top 5%)
Math Test Scores (% Proficient)
Reading/Language Arts Test Scores (% Proficient)
Student : Teacher Ratio
17:1
21:1
All Ethnic Groups
Eligible for
Reduced Lunch
Source: 2021-2022 (latest school year available) National Center for Education Statistics (NCES), CA Dept. of Education
School Notes
Palo Alto Senior High School is the older of the two high schools in Palo Alto, California, United States. Founded in 1898. "Paly," as the school is known locally, draws high-achieving and scholastically-minded students due to the demographics of its location in the heart of Silicon Valley and its proximity to Stanford University. In 2002 Newsweek magazine ranked it among the top 200 public high schools, based on test scores. The school also carries on a distinguished athletic tradition, marked in recent years by a rivalry with crosstown foe Gunn. Titles won by teams from Paly include California State Championships in Boys Varsity Basketball in 1993 (during which the team went undefeated) and 2006.

Paly is situated on the older, northern side of Palo Alto, a location it has occupied since 1919. The western boundary of campus is El Camino Real, opposite which stands Stanford Stadium and the campus of Stanford University. The northern end of Paly runs along Embarcadero Road (from which the main parking lot is accessible). Across Embarcadero Road is situated the Town & Country Village shopping center. Students take full advantage of their proximity to Town and Country (or "T&C," as they once called it), and lunch hours during the school year will generally find them giving brisk business to its eateries.

The eastern edge of the Paly campus abuts the Caltrain rail tracks, which separate the school from Alma Street. Commute trains thunder by on the route between San Jose and San Francisco, their window-rattling passage routinely ignored by all but the newest students and teachers. In 2002 and 2003, the Paly community was shaken by two students' suicides (by jumping in front of oncoming trains) at or near the Alma Street-Churchill Avenue crossing. Despite a lack of any public evidence concerning cause, some have speculated that these suicides were related to the emphasis on grades, achievement, and the pressure to compete for acceptance at highly selective colleges that characterizes many Palo Alto families.

The southern side of the school grounds, with its expanse of athletic fields, ends at Churchill Avenue and the leafy residential area beyond. What would be the extreme southwestern corner of the campus is occupied by the main offices of the Palo Alto Unified School District.

The school can reached by the VTA bus line 22 along El Camino Real, the Dumbarton Express bus, the SamTrans bus line KX, Stanford's free Marguerite shuttle, Caltrain's Palo Alto station, as well as by the Palo Alto city shuttle, which runs along Embarcadero Road.

The school mascot is the Viking.

In October 2006, the school was among 300 chosen by the California Business for Education Excellence Foundation for its 2006 Honor Roll, for "consistent student achievement and progress toward closing the achievement gap."

Publications: The Campanile is Paly's school print publication. It claims one of the largest circulations of any high school newspaper in the Bay Area. It prints around 20 broadsheet pages once every three weeks. It has won four Pacemaker awards and also a West regional award for editorial excellence from Time.

Verde is Paly's school magazine publication, published five times each year. Verde is the widest distributed student-run magazine in the nation, and has won numerous Pacemaker and Gold Crown awards for scholastic journalism, including the 2005 Gold Crown award in the Newspaper category. In 2006 Verde won the Best in Show at National Journalism Convention held in San Francisco.

The Paly Voice, launched in the 2002-3 school year, is Paly's online news source. It features searchable archives of all of the above publications as well as exclusive online content. In the spring of 2005 the site won both the People's Voice and Overall Webby Award in the "Student" category, a rare accomplishment for a high school level Internet site. The Voice was also one of the national Online Pacemaker award recipients in 2006, 2005 and 2004, and was a finalist for the same award in 2003.

InFocus is Paly's television news channel. It is broadcast five days a week during fourth period, and available only on Paly campus and online. It has recently come under fire from the Paly student body for its ineffiency, an issue highlighted by the occasional missed broadcasts due to technical difficulties.

Calliope is Paly's literary magazine, published once or twice a year. It is also available online.

Theater: Housed in the historic Haymarket Theater, Paly's theater department is the edgy underdog of Palo Alto theater.

Every other year, Paly holds a Spring showcase of student-written and directed one-act plays called "Speed Limit 25."

The Thespian Society is the oldest club on campus, and facilitates field trips to see plays throughout the Bay Area, as well as to attend acting and improv workshops. Since 2004, the annual Play in a Day festival has been held the first weekend of Winter Break, when theater alumni join current students in the Haymarket to write, rehearse and perform one-act plays within a period of just over 24 hours.

Past productions include: Big Love, The Fantasticks, A Chorus Line, Flaming Guns of the Purple Sage, Speed Limit 25, Metamorphoses, A Midsummer Night's Dream, Learned Ladies, Romeo and Juliet, and 43 Plays For 43 Presidents.

The Grateful Dead (then the Warlocks) played at the Haymarket during the 60's, as well as legendary jazz pianist Thelonius Monk, and several other well known artists of the time.

Paly Robotics: The Palo Alto High School (Paly) Robotics Team, established in 1996 by Doug Bertain and his engineering technology students, is one of the many active academic programs at Paly. They are funded mainly by corporate sponsors and compete annually in competitions such as the For Inspiration and Recognition of Science and Technology (FIRST) Competition, the Electric Vehicle Rally, Botball, and the Tech Challenge. In 2006, the Robotics team won first place at the FIRST Las Vegas Regional Competition.
Campus Traditions: Since Palo Alto High school was built at its current location in 1919, it has acquired a host of campus traditions.
Spirit Week: Each class is assigned a color for Spirit Week, which they wear on Wednesday. Each day has its own costume theme, which is broken down into sub-themes by class. Rallies and competitions are held on the quad at lunch and points are awarded to each class based on their performance. Points can also be taken away for poor sportsmanship or the wearing of unauthorized class apparel.

Spirit Week Themes

Monday: Class Theme; Tuesday: Salad Dressing; Wednesday: Class colors/shirts; Thursday: Ages; Friday: School colors.

Senior Pranks: Six-foot C painted on Stanford's main quad (c. 1940).

Cow in Tower Building (possibly apocryphal).

Library broken into; library carrels moved to quad (1997).

Giant inflatable water polo ball taken from Stanford was re-inflated on top of the library building (2003).

Eight-foot paper maché and chicken wire penis was tied between palm trees and dangled across the quad (1991).

Hundreds of crickets unleashed in the library prior to the finals for grades 9-11, Class of '99.

"06" of dead grass in the Quad.

Complete classroom moved to quad and reassembled, Class of '99.

"Herbology" spirit week theme (which cost seniors spirit week), Class of '06.

Streaking: Typically a group of just graduated seniors streak across the quad during the last week of school (usually the last day of classes at brunch).
Notable Alumni: Rink Babka, Olympic discus thrower, class of 1954.

Jon Huntsman, billionaire founder of Huntsman Corporation, class of 1955.

Joan Baez, folk singer, class of 1958.

Grace Slick, rock singer, class of 1958.

Joe Simitian, California State Assemblyman (2000-2004); California State Senator (2004).

Ron Wyden, U.S. Senator, Oregon, class of 1967.

John Markoff, reporter, New York Times, class of 1967.

Tad Williams, author of the Memory, Sorrow, and Thorn, Otherland, and Shadowmarch Science Fiction/Fantasy series, class of 1975.

Dave Schultz, Olympic gold medalist and World Champion wrestler, class of 1977.

Mark Schultz, Olympic and World Champion wrestler, class of 1978.

Rob Minkoff, director (The Lion King, etc), class of 1980.

Jim Harbaugh, football player, class of 1982.

Whitfield Crane, Lead Singer - Ugly Kid Joe, class of 1984?

Ron "Money B" Brooks, Rapper - Digital Underground class of 1987?

Ted Turkington, Baseball Coach, St. Ignatius College Preparatory, class of 1991.

James Franco, actor, class of 1996.

The Donnas, rock band (Brett Anderson, Maya Ford, Allison Robertson, and Torry Castellano), class of 1997.

Timi Wusu, Stanford Football, Oakland Raiders, class of 2001.

Notable Visitors: Walter Mondale, Former U.S. Vice President, 2006.

David M. Kennedy, Historian and author of The American Pageant, 2006.

Mary Tillman, Mother of the late American football player and soldier Pat Tillman, 2006.

Alan Bersin, California Secretary of Education, 2006.

Annette Bening, American Academy Award-nominated and Golden Globe-winning actress, 2006.
Frequently Asked Questions
What is Palo Alto High School's ranking?

Palo Alto High School is ranked #38 out of 3,649 schools, which ranks it among the top 5% of public schools in California.
What percent of students have achieved state testing proficiency in math and reading?

85-89% of students have achieved math proficiency (compared to the 34% CA state average), while 85-89% of students have achieved reading proficiency (compared to the 49% CA state average).
What is the graduation rate of Palo Alto High School?

The graduation rate of Palo Alto High School is 95%, which is higher than the California state average of 84%.
How many students attend Palo Alto High School?

2,010 students attend Palo Alto High School.
What is the racial composition of the student body?

38% of Palo Alto High School students are White, 35% of students are Asian, 14% of students are Hispanic, 10% of students are Two or more races, 2% of students are Black, and 1% of students are Hawaiian.
What is the student:teacher ratio of Palo Alto High School?

Palo Alto High School has a student ration of 17:1, which is lower than the California state average of 21:1.
What grades does Palo Alto High School offer ?

Palo Alto High School offers enrollment in grades 9-12
What school district is Palo Alto High School part of?
School Reviews
Review Palo Alto High School. Reviews should be a few sentences in length. Please include any comments on:
Quality of academic programs, teachers, and facilities

Availability of music, art, sports and other extracurricular activities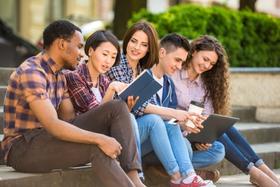 Foreign Language Study Abroad
We've put together this resource guide to help students, adults and professionals get the information they require to choose a good destination to study language abroad.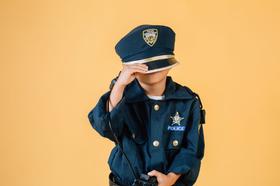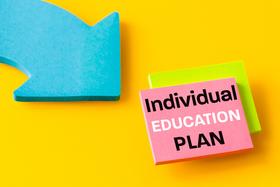 Demystifying IEPs
Unlock the power of Individualized Education Programs (IEPs) in this comprehensive guide. Discover how IEPs support students with diverse needs, including behavioral challenges. This article is a must-read for parents navigating the education system and aspiring teachers seeking to make a positive impact.