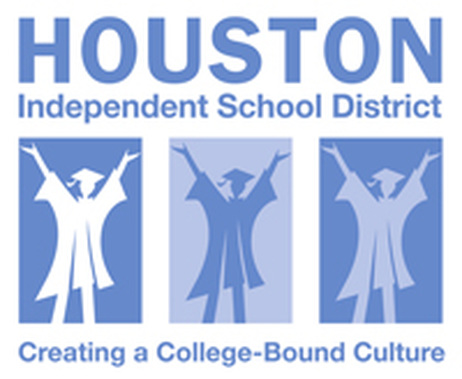 Learn more about the large Houston Independent School District, when it was founded and what it looks like today.
As the largest public school system in Texas and the seventh largest school district in the country,
Houston Independent School District
faces a monumental task. The district serves a widely diverse student population of more than 203,000 in the district's 279 schools. To meet the needs of so many students, the district provides a range of educational opportunities, including an alternative learning center and
online learning options
. The district also boasts
charter schools
, college prep high schools and a school for the visual and performing arts.
History of Houston Independent School District
Wikipedia
states the Houston Independent School District was first established in the 1920s, during a time of exponential growth and change in the state's school system. Houston ISD replaced the Harrisburg School System, after the state legislature voted to separate governance of schools from municipal government responsibilities. The school district boasted a student population of just over 1,800 in 1899 to more than 8,800 by 1927.
During the middle years of the 20th century, discrimination became an issue for Houston schools. In addition to the separation of African-Americans from white students that was common in southern schools at this time, Mexican Americans that resided in the Houston area also complained of discrimination. The Mexican American community launched a series of protests and boycotts to voice their displeasure with the discrimination practices, particularly in light of the Supreme Court ruling on Brown v. Board of Education in 1954. Eventually, the district successfully integrated the inclusion of all students into all of the schools within the Houston system.
Houston Independent School District Today
Today's Houston Independent School District looks much different than it did during its humble beginnings nearly one century ago. The system includes 279 elementary, middle and high schools, which include a few specialty schools like a performing arts school and college prep academy. In addition to the funding the district receives at the federal and state level, the district also features its own foundation that works to raise money for the district through private sources.
The school system is composed of a widely diverse student population, which includes:
· Hispanic American students (62 percent)
· African American students (27 percent)
· White students (8 percent)
· Asian American students (3 percent)
The rest of the student population consists of students of mixed race, Native Americans and Native Hawaiians. Students are assigned to schools by location, but transfer options are available to students who want to attend a school that is not their neighborhood school.
About the Houston Independent School District Foundation
The
Houston Independent School District Foundation
is a separate entity from the school system, governed by its own volunteer board comprised of community members. The foundation is responsible for
fundraising
, management of private funds and accountability for how those funds are spent. The goals of the foundation include:
· Placement of an effective principal in every school
· Creation of data-driven accountability standards for all schools
· Rigorous instructional standards
· Supports provided to those in the schools and classrooms
Currently, the foundation is supporting a number of initiatives in Houston schools, including a literacy initiative,
advanced placement programs
and the Apollo 20 School Turnaround Project, which focuses on turning around struggling schools.
Performance of Houston Independent School District
Despite its size and diversity, the Houston Independent School District is striving to create a positive, productive learning environment for all of its students. To that end, the district offers a variety of schooling alternatives for students looking for something beyond the traditional classroom experience. These alternatives include:
· Alternative Schools, such as Thomas Horace Rogers School
In addition, the school district features schools to serve a specific portion of the community population, including a school for
homeless students
, and one for disabled students.
With efforts to meet the needs of all its students, the school district has seen some measure of success. The Houston Independent School District
website
states it is enjoying its highest number of students earning top scores on college entrance examinations and gaining college credit through Advanced Placement programs. The district also claims its graduation rate is at an all-time high and its dropout rate is at an all-time low.
Online Services for Houston Students
In addition to the large variety of schools available throughout the Houston Independent School District, the system also boasts a number of online services teachers can access from any location. According to the district's library resources
website
, some of the online services available today include:
Resources that provide audio and video offerings of authors and illustrators, as well as audio readings of portions of classic books
Training and lesson plan assistance that is aligned to the curriculum used by the school system
Videos and content from Discover Education that teachers can use in the classroom
Resources like learning games, maps and charts and visuals teachers can use to enhance their own lesson plans
Online resources for teachers are a cost effective way the Houston school system can raise the bar on their teaching quality. When this is combined with other assets, such as a variety of schools and additional funding, academic success is much more attainable. With many steps in place to provide the very best for Houston students, it is easy to see how the Houston Independent School District is boasting statistics that demonstrate their students are achieving their goals.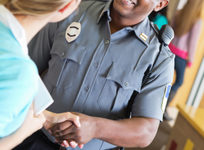 April 22, 2017
Police departments on public school campuses have played a major role in reducing violent crime and the speed limit. Unfortunately, they are also fighting an uphill battle against budget cuts.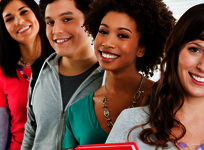 April 22, 2017
Which states have the most diverse public schools? We analyze our data to find how much diversity truly exists on public school campuses. Learn about the varying levels of school diversity in regions around the nation, as well as the benefits derived from ethnic diversity in schools.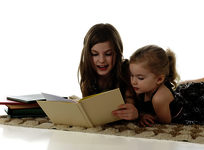 April 21, 2017
Children are reading less and less in this country, and the effects of that are showing in their performance in school. However, there are a variety of ways parents can encourage their children to read – and hopefully to love reading!