Common Core Standards Coming to Chicago Public Schools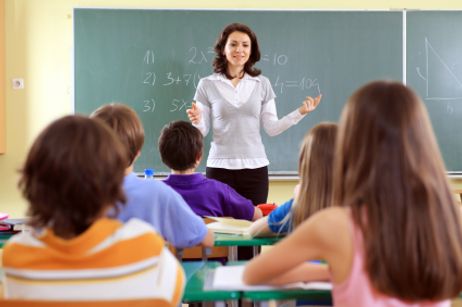 We'll look at the entrance of Common Core Standards to Chicago Public Schools and how their implementation is helping at least some of the highest-risk schools improve academic performance.
Chicago schools are in for some major changes, thanks to the introduction of
Common Core Standards
coming to many of the schools in the city. Drafted by the National Governors Association and the Council of Chief State School Officers, the Common Core Standards are an effort to make education standards more consistent from state to state. However, the rigors of the standards are also forcing school districts across the country devise to instructional strategies to bring students to the next level of learning. Chicago schools will be no exception in this endeavor, but success of Common Core Standards in at least one of the city's schools fuels efforts to improve education throughout
Chicago Public Schools
.
What are Common Core Standards?
The Common Core Standards were developed in response to the need for consistent educational standards that could effectively span state lines to impact schools throughout the country. The standards offer benchmarks that help ensure students are gaining the knowledge, experience and education they need to succeed in college and the workplace. Common Core Standards are also designed to allow schools, districts and states share information and success stories to help other schools and districts find similar success for their students.
The Common Core Standards were not created to tell teachers how to teach, but those who have begun working with the standards explain that their curriculum and teaching style have been modified according to the new standards. Leslie Roach, a fifth-grade teacher in Chicago, told
PBS
that the standards allow her and her class to dig deeper into what the students are reading or learning. Roach admits that while she was not a fan of the Common Core Standards when she first heard about them, she has seen firsthand the benefits of the standards in terms of how and how much her class is learning throughout the year.

The Need for a New Approach
The Common Core Standards come at a time when many educators, lawmakers and business people are voicing concern over the state of education in the U.S.
Chicago Tonight
reports that only 35 percent of eight graders across the country meet proficiency standards in reading today. Only 25 percent of high school seniors that took the SAT examination showed
college readiness
through their test scores.
Dropout rates
have been accelerating nationwide, while proficiency in basic subjects like math and reading continues to flounder.
The Philip D. Armour Experiment
To introduce Common Core Standards to Chicago schools, officials first brought the new standards to Philip D. Armour Elementary School in the heart of the Windy City. The
Huffington Post
reports that nearly all of the students at Philip D. Armour are from
low-income families
, and 87 percent of the population consists of Hispanic students. The school had been placed on probation within CPS, due to low test scores and failure to progress students to proficiency levels in core subjects like math and reading.
The results of the Common Core Standards experiment at Philip D. Armour have been impressive, even to educators that are skeptical about the effectiveness of the new standards. Standardized test scores for Philip D. Armour students have moved up 16 points since beginning the pilot program. And while many students agreed with Roach in the beginning – thinking the new standards would create more work than value – the majority has become believers in the new program that has inspired teachers to design their own curriculum to ensure students meet the standards from grade to grade.
Changes to Standards Mean Changes to Curriculum
As Chicago prepares to introduce Common Core Standards into more of their public schools, the district has had to take another look at some of the curriculum currently used in Chicago classrooms.
Union Leader
reports that math curriculum in particular will see major changes in Chicago Public Schools. For example, Everyday Mathematics, which was developed by the University of Chicago Mathematics Project, is considered incompatible with the primary goals of the Common Core Standards, and it will be replaced in public schools by other math curriculum.
According to the Union Leader, the Common Core Standards approach to mathematics organizes concepts into "domains," with various skills built on top of one another from grade to grade until "mastery" is achieved. Everyday Mathematics can be described as more of a "spiral" learning pattern, where concepts are returned to periodically and approached from different angles or levels. Educators determined that this curriculum would not allow students to explore concepts in sufficient depth to prepare them for testing at their specific grade level.
New Standardized Testing a Part of the Plan
As schools across Chicago prepare to implement the Common Core Standards, the State of Illinois is also getting ready for the change with new expectations for the Illinois Standards Achievement Test. The
Daily Northwestern
reports that the state will be replacing its standardized tests in math and language arts with new examinations developed by the Partnership for Assessment of Readiness for College and Careers. The partnership is a collaboration of 23 states, as well as the Virgin Islands.
The Common Core Standards are an effort to bring students across the country up to proficiency in core subjects like math, reading and writing. The ultimate goal of the Common Core Standards will be to create a nation of students that are better prepared for the rigors of higher education or a professional position after graduation. These standards will soon be sweeping Chicago Public Schools as they have been integrated into the majority of cities and school districts nationwide.
Being a teacher has never been easy but changes in federal funding and legislation have made it harder than ever for public school teachers. Keep reading to learn more.
Say goodbye to mystery meat - and all other types of meat - at public school cafeterias that are embracing the Meatless Monday trend.
Growing cases of contaminated tap water at public schools around the country are raising more than eyebrows. Learn about whether or not public schools' tap water is safe to drink.