Falling SAT Scores: Why are Students Testing Lower this Year?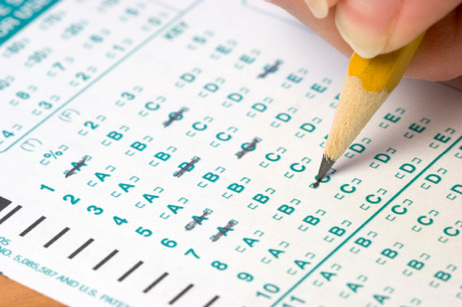 We analyze lower SAT scores reported this year across the country and possible reasons why scores have been on a decline for the past 40 years.
SAT scores have traditionally been used as more than simply a means for getting into college; they are also an effective benchmark to determine
college readiness
among high school students today. Unfortunately, a steady decline in SAT scores over a number of decades has some worried that the next generation to enter college and the workforce will not be as well prepared as previous generations. As these numbers get a closer look by educators and politicians across the country, many are voicing concern that the United States' place in the global marketplace may be at stake as well. What is the reason for the decline?
How the Benchmark Works
A recent report by College Board shows that only 43 percent of high school seniors met SAT college and career readiness benchmarks this year. This benchmark offers insight into the level of academic readiness exhibited by high school seniors, which typically translates to their level of success in a college environment. The benchmark was developed by educators and policymakers interested in finding the best ways to prepare students for higher education at the secondary level.
The
Washington Post
explains the significance of the SAT benchmark and how the numbers shake out. The benchmark combines scores in reading, writing and mathematics, with a possible cumulative score of 1550 out of a total 2400 points possible. Students who achieve the benchmark are thought to have a 65 percent likelihood of earning an average grade of B- or higher during the first year of college. Those who do so also have a higher probability of seeing college through to the completion of a degree.
What the Numbers Show
In addition to the 43 percent of students who achieved the SAT benchmark this year, the specific scores recorded by College Board show a rather alarming trend. The average reading score on the SAT for the Class of 2011 dropped three points from the previous year, according to a report at
Daily Finance
. Average writing scores dropped two points, and math scores fell one point this year as well. While experts might be able to write off a single-year decline as an anomaly, the trends in test scores over many years are equally concerning.
According to a report at
Bloomberg
, the 2011 reading score of 497 was the lowest since records were kept on such data in 1972. Writing scores, which did not get included on the exam until 2005, have dropped one point every year since then, except for one. While math scores have been mostly holding steady for the past five years, there has been no improvement in a subject that is highly emphasized for the next generation of
STEM students
.
More Test Takers
Part of the decline in test scores could be due to the increase in students taking the test overall. The College Board report also noted that the Class of 2011 had a higher number of students take the SAT than any other class in history. In addition, the group that took the test was a diverse one, representing students from all ethnicities and social classes. Despite the lowers scores, there is encouragement in the fact that more students may be looking at college prospects than ever before in the United States.
Of the students who took the SAT this year, 27 percent said that English was not the only language spoken at home. Asian students tended to perform better on the exam, while Blacks and Hispanics received lower average SAT scores than their White counterparts. Diversity may indeed be a key factor in the test scores for this year, as some students may not have the same access to academic resources as others.
"These groups may have less access to high-quality education," a spokesperson for College Board, Kathleen Steinberg, told Bloomberg. "When you increase the pool, you have a greater variability in the abilities of the test-takers."
No matter what the reason for the decline, it is still a concern – both for educators and policymakers responsible for turning out the next generation of the American workforce. In the College Board report, Arne Duncan is reported as saying, "In today's knowledge-based, global economy, it's more critical than ever that American students are adequately prepared to pursue advanced degrees and compete for the jobs of the future."
Other Culprits?
College Board also emphasizes in their report the importance of core curriculum courses for high school students who want to pursue a postsecondary education. This includes four or more years of English and at least three years of math, natural science, social science and history. Honors and
advanced placement classes
are also critical to improved test scores. The current report shows that students who were enrolled in advanced placement courses during high school had average SAT scores that were 70 points higher than the national average.
While SAT scores don't give the whole picture of the country's education system, this important benchmark is a key component in determining student success after high school. Declining scores should be a major concern for educators and policymakers interested in raising up a skilled, competitive workforce in the future.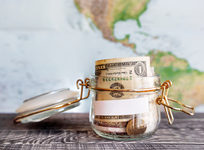 September 19, 2017
Though many students move straight into college after high school, there is some benefit to taking a "gap year". Keep reading to learn what a gap year is and how it might benefit you.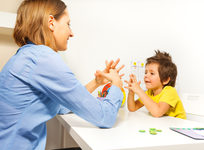 September 12, 2017
Homework has become deeply ingrained in the U.S. educational system, but how much homework is too much and how can you create a healthy environment for your child to do schoolwork at home?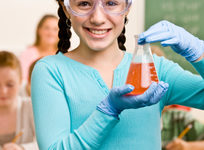 September 08, 2017
Learn about single-sex education in public schools.