How Many Politicians Send their Kids to Public Schools?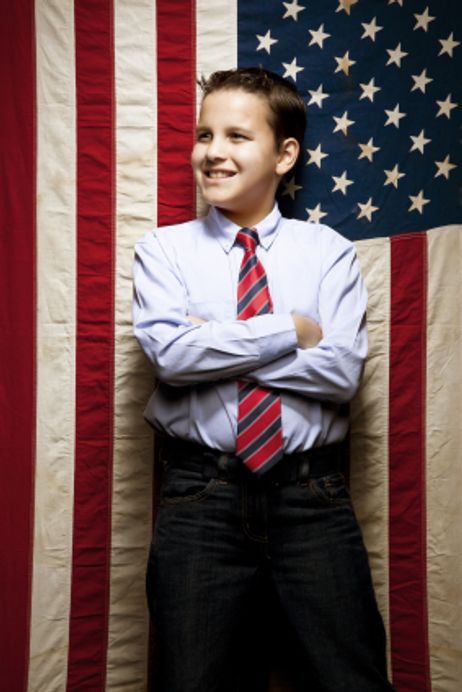 Politicians are public servants, but how many actually send their own children to public schools? Learn about the figures, the numbers, and which politicians are actually putting their children where their campaigns are.
Public education becomes a popular platform for politicians during election season. However, just how many of those federal legislators enjoy the fruits of their labors? According to some of the most recent figures, a high percentage of public servants opt for private schools when it comes to educating their own children and grandchildren. We'll take a look at some of the specific numbers to determine just how big a stake our country's politicians have in the state of our public education system today.
The Heritage Foundation
The Heritage Foundation
is a research and educational think tank that was founded in 1973. According to the organization's website, a survey conducted on members of Congress in 2003 showed that nearly half of the members sent at least one child to
private school
. Specific figures showed that 41% of representatives in the House and 46% of U.S. senators send or have sent at least one of their children to a private institution. That contrasts with the rest of the country, where only 10% of families send kids to private schools. This 2003 survey showed similar results to surveys conducted in 2001 and 2002, indicating the trend was ongoing.
This debate from 2007 illustrates the issue of politicians supporting public schools yet sending their children to private schools.
Other data gathered by the Heritage Foundation showed the following Washington elite also exercised their private school option:
31% of House Education and Workforce committee members
45% of House Ways and Means committee members
56% of Senate Health, Education, Labor and Pensions committee members
47% of Senate Finance committee members
29% of Congressional Black Caucus members
46% of Congressional Hispanic Caucus members
The Heritage Foundation polled all house and senate members to find out if any had ever sent a child to private school or currently had a child enrolled in such an institution. Three attempts were made to get information from every Congress person, and if no response was given, the organization resorted to 2001 data for the sake of the survey. Members without any response were placed into a "No Response" category.
Public Officials Who Choose Public School
According to a report at
Black Voices
, the last president to send his child to a public school was Jimmy Carter. Carter's daughter Amy attended Stevens Elementary and
Hardy Middle School
in Washington DC before enrolling in Holton-Arms, a private school in Bethesda. Amy was constantly flanked by security during her public education years, and she wasn't allowed to play on the playground at recess because it was too close to a street. However, those in the city who saw the President utilize the public schools in his area were more likely to believe him when he said he was advocating for a better school system for all American children.
Currently, President Obama's two daughters, Malia and Sasha, attend Sidwell Friends School, a private
Quaker-inspired
institution with an annual tuition of around $29,000, according to a report at
Take Part
. Vice President Joe Biden's granddaughters also attend Sidwell. Before Obama became president, his children attended private schools in
Chicago
. Obama's former Chief of Staff, Rahm Emanuel, also sent his kids to private schools in Washington DC. If he is elected mayor of Chicago, he is unsure where he will enroll his children.
This video looks at the strategic plan of Sidwell Friends School.
It's not just Washington that likes private schools. Across the country, governors and other state officials are also sending their kids to private institutions, rather than their neighborhood schools. New York City Mayor Michael Bloomberg sent his daughters to Spence School, an all-girls private school that costs about $34,000 per year. California governor Arnold Schwarzenegger's daughter attended Brentwood School, with a similar price tag.
School Choice for All?
Despite Washington's willingness to exercise their private school option, they have not been so quick to grant that ability to the rest of the country. In 2001, the House of Representatives voted down two amendments that would provide scholarships to students in low-performing or dangerous public schools so they could attend other schools in their areas. Around the same time, the Senate voted down a similar amendment. Amendment 90, which would have helped states establish innovative educational options for families with
disabled children
, was also voted down by Congress.
This video reports on the 2015 education law, Every Student Succeeds Act.
While many in Washington say they are advocating for an improved school system, it does not appear to some that they are practicing what they are preaching. Until Congress and other political figures begin investing in our public schools firsthand, by sending their children to the schools in their neighborhoods rather than elite private institutions, it's hard to believe they really have the best interests of the American youth at heart.
Questions? Contact us on Facebook. @publicschoolreview
Learn more about Cato Middle College High, a school that allows students to get a head start on college courses while still in high school.
Public schools in the United States have an interesting history. Learn about how these public institutions developed into a cornerstone of our country's education.
Schools all over the country have closed their doors to slow the spread of COVID-19, forcing educators and parents to switch to online learning strategies. Read on to learn where to start with homeschooling and for helpful resources for learning at home.