Charter Schools: Inspired by Quakers?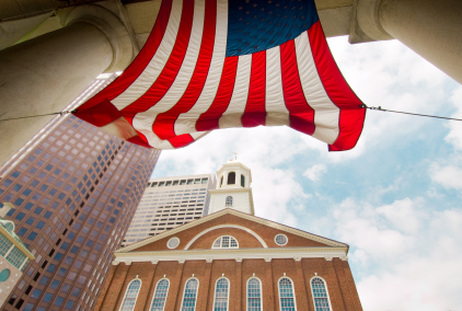 Learn about the growing movement and educational philosophies that could create Quaker-inspired charter schools across the country.
Quaker schools
have been quietly thriving throughout the country for a number of years, and for parents who find that traditional public and private schools do not provide the environment they want for their children,
Quaker schools
are an ideal choice. From six
Quaker schools
in California to eight in New York, and even the one in DC where President Obama's daughters attend, these campuses are challenging the standard teaching methods presented in traditional education.
While the overtly
Quaker schools
today are all private, there may be a future movement wherein
charter schools
become quietly inspired by Quaker philosophies - minus the religious components.
What is Quakerism?
A Quaker education is one that focuses on the development of the individual student, and the school environment is meant to cultivate "a strong sense of social understanding, skills to deal with adversity, tolerance and respect for others, and a strong sense of self-worth so that [students] have the power needed to succeed," according to a graduate of a Quaker school quoted by
Friends Council on Education
.
A Quaker education focuses on the core values of Quakerism, which are called testimonies:
Peace
Equality
Simplicity
Integrity
Community
Service
The first Quaker school in America, the
William Penn Charter School
, was originally opened in 1689 as a public school, opening its doors to all students of all socioeconomic means. In fact, Penn Charter was one of the first schools to offer financial aid for its students, as well as teach females and students of all racial backgrounds.
Quakers and Education: A Natural Fit
The website for
Brooklyn Friends School
, a private, independent Quaker K-12 school, notes that "the Religious Society of Friends, or Quakers, has a long history of involvement in education. In addition to the establishment of their own schools, Quakers were instrumental in the development of public schools and took the lead in the education of girls, freed slaves, and Native Americans."
The first Quaker school in America was established by William Penn as the Friends Public School in Philadelphia. While
Quaker schools
today are private entities, some charter schools have been inspired by the non-religious aspects of Quaker educational philosophies.
For example, the
Eleanor Roosevelt Community Learning Center
, which is a public charter school in Visalia, California that supports
homeschooled students
, does not espouse the religious components of Quakerism, but "its structural support for nurturing families and the individuality of children, against a tide of production-oriented and
testing-driven education
, align it with Quaker values," as described by the
Religious Society of Friends
.
Quaker Digital Academy
, which is a charter school for homeschoolers in Ohio, also shares non-religious Quaker educational philosophies, including the understanding that "each child is unique and deserves a personalized program built to fit their needs."
Quaker schools
take a different approach to education than traditional schools, and there are non-religious aspects of their educational philosophy that could be incorporated into future public charter schools. Sharing similarities with
Montessori
philosophies, these include:
Multi-age classrooms – Each teacher forms a close relationship with students by teaching the same students two years in a row. Multi-age classrooms also provide a "family atmosphere."
Non-grading policy – Many Quaker schools will provide progress reports and narrative evaluations, but will not use letter or number grades to measure student progress.
Project-based learning – The emphasis is on studying real-world topics, rather than memorizing isolated facts for tests.
Focus on Cooperation Rather than Competition
A Chicago-area parent tells the
Chicago Tribune
that she believes that "in public schools, there's just such an important focus on competition instead of cooperation."
Quaker schools
, this parent believes, provide a space in which education can be focused on learning from peers rather than on competition.
Focus on Peace and Charity
Brian Hurst, a Jewish parent of three who did not want to send his children to Catholic private schools because of the focus on religion, tells the Tribune that the Chicago Friends School is "the one kind of religious-affiliated school that I don't think my wife or I would have an issue with." The Quaker worldview, Hurst says, is appealing to him because "Quakers are charitable, and the whole notion of peace and charity and the way that plays in terms of what they are trying to impart to school-age kids resonates with me."
Focus on Values
At a Quaker school, teachers strive to go beyond just teaching "the fundamentals" and to put things in a larger context that involves core Quaker values, according to Robinson. To many parents, the focus on basic values of equality, community, and service are an important part of the draw that
Quaker schools
possess. As one parent tells the
Tribune
, "To find a school where they're really nurturing the children as the people they are going to become, instead of just educating them, it's very appealing."
While charter schools cannot technically be full
Quaker schools
due to the separation of the church and state, the growing popularity of
Quaker schools
may spill over into public schools in their educational philosophies that are non-religious.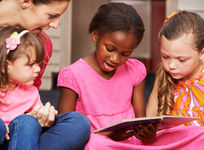 Having friends makes the tough times a little bit easier, but sometimes making friends is the hardest thing of all. Keep reading to learn about the importance of friendship for young children and how to help your child make friends.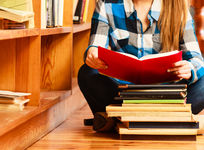 The results of a new study show that private school education may be no better than public school education. Keep reading to learn more about this study and to learn how to make the right choice between private and public school education for your child.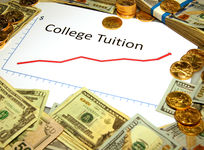 Each year, millions of students neglect to fill out the FAFSA and, in doing so, miss out on the chance to receive federal student aid. Keep reading to learn why every high school student should apply for financial aid, whether or not they qualify and regardless of their intention to use it.