Explore the different types of public schools, from charter to language immersion, and learn about the unique pros and cons of each type. Is a co-ed or single sex classroom best for your child? Charter school or magnet? Read expert advice and get valuable tips on the various public education programs available and how to choose what works best for your family.
View the most popular articles in Types of Public Schools: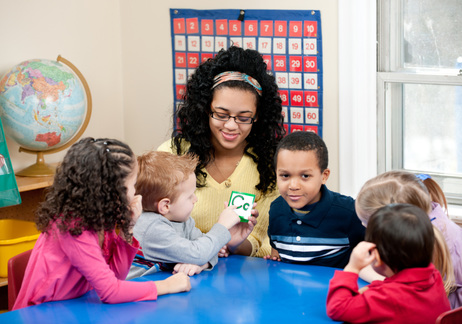 For years there has been a push to universalize preschool in this country in order to provide all children with the leg up they will need in order to compete in a globalized economy. While approximately three-fourths of four year olds in America are involved in some kind of educational program, the United States still ranks only 25th out of the 34 most wealthy and upcoming nations in the world in terms of early childhood education, lagging behind the likes of Portugal and Mexico.
Despite the nation's dismal ranking for early childhood education, there are signs that it is
increasing in importance
for American families. Just a decade ago, only 65 percent of four-year-olds were enrolled in preschool; today that number is 78 percent. It is a subject that has become politicized as well, with President Obama championing the cause a number of times during his presidency, most notably in his 2013 State of the Union Address. After that speech, the White House offered details of the president's plan to greatly expand the availability and quality of pre-k programs,
which include
:
Expanding Early Head Start, which provides educational and health services to low-income and vulnerable children birth to three years of age;
Developing a cooperative effort between state and federal agencies to guarantee pre-k enrollment for children at or below 200 percent of the poverty line;
Build a corps of pre-k teachers that have the same level of credentials as those that teach K-12 students;
Extending the Nurse Family Partnership Program, which provides home visits from nurses to low-income families. Nurses help promote health and positive parenting strategies from the child's birth through their second birthday.
Many state legislatures have enacted sweeping pre-k programs with great success – Georgia and Oklahoma among them. But the oddity of many state-based pre-k programs is that their success is far higher in states that generally have poorer performing public schools. Additionally, support for pre-k education seems to be much more robust in Republican-leaning states, especially those in the Deep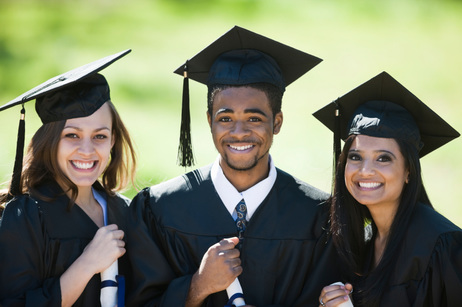 Studies show that graduation rates at charter schools outpace graduation rates at public schools. Learn how charter schools have been able to improve graduation rates, and the positive effects charter schools have on students' lives in the long-term.
The ideas behind the development of charter schools began in the 1950s. However, credit for beginning the charter school movement generally goes to former American Federation of Teachers President Albert Shanker. Shanker called for reform to public schools in the late 1980s that inspired states to pass legislation permitting the establishment of charters. Minnesota took the lead in 1991, creating the
nation's first legislated charter school
, which opened the following year.
The charter school movement was borne out of the nation's desire to improve education. This has long been a point of emphasis in our country, and is often a hallmark of presidential debates and congressional action. However, determining the best way to prepare the country's youth for post-secondary education and the workforce can sometimes be difficult to do. Parents have many options for their child's education, including charter schools, traditional public schools, private schools, magnet schools or homeschooling. But when it comes to the debate between charter schools and public schools,
recent data
collected by Mathematica Policy Research reveals that charter schools seem to be doing a better job of graduating students and preparing them for life after high school.
Educational Benefits
According to Mathematica, the graduation rate at charter schools is between 7-11 percent higher than public schools in the same area. Even for at-risk students, who may not have the financial, social, or family resources that other students enjoy, graduation is more likely at a charter school. Furthermore, students who graduate from charter schools are 10-11 percent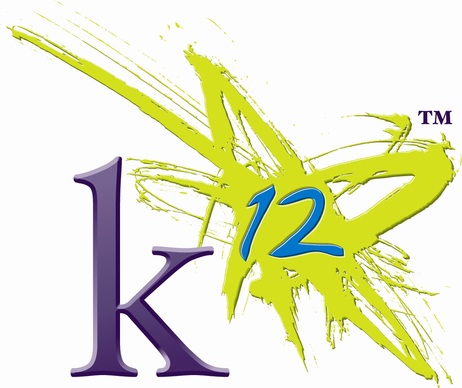 Learn how you can attend a tuition-free online high school accredited by your state.
Find tuition-free online charter schools accredited by your state's department of education. Select your state below: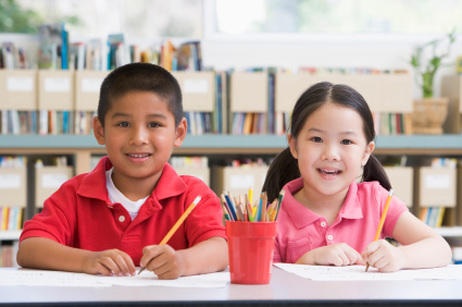 The number of Chinese immersion charter schools in this country is growing, fueled by the desire for parents and children to learn the most prevalent language spoken in the world today. Learn about the benefits of Chinese charter schools and which states are home to some of the pioneering campuses.
Many education and business experts agree that Chinese is the language du jour if the United States hopes to compete in a global marketplace that is significantly dominated by the PRC. However, the number of students learning this language in school isn't adding up to what some perceive as the demand for more Mandarin-speaking Americans. To help create a more diverse climate, Chinese immersion charter schools are opening across the country, with hopes to teach children one of the most difficult languages at a very young age. We'll take a look at some of these charter schools, including those already in operation and those hoping to launch in the not-so-distant future.
Why Chinese?
It is no secret that China has one of the most robust economies across the globe today. To compete with this country, most agree that we need to better understand them. According to an op-ed piece in
Newsweek
, training a culturally-savvy workforce is something that other countries understand much better than the United States does. For example, Chinese is the second-most-popular language in Japan and South Korea. In the United States, Chinese is down in the fifth spot for foreign language instruction.
Multi-lingual students are not restricted to Asia, either. In Europe, most children learn a second, third or fourth language while they are still in elementary school. Students in the United States are lucky to get instruction in a
second language
while they are still in the primary grades. According to numbers from the Center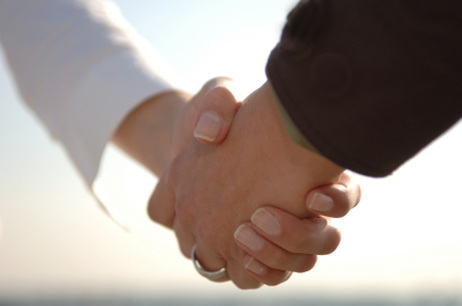 While local schools and charter schools have been portrayed as competitors, new initiatives are encouraging both schools to work together to improve the academic lot of all students.
Local schools and
charter schools
have historically clashed in many school districts. Local schools have complained that charters take away district funds and promote competition that has no place in the public school system. On the other hand, charter schools counter with the fact that they typically receive less funding than other local schools, even though they are also considered public schools.
The District-Charter Collaboration Compact
The
Bill and Melinda Gates Foundation
is addressing this conflict directly at its source, by providing financial incentives for charter and local schools to work together for the benefit of the students they serve. The District-Charter Collaboration Compact was designed by the foundation to encourage these two groups to find new and creative ways to work together to raise the bar on the standard of education in their communities. Schools that prove they can work well together will be rewarded with grants from the foundation that will go to providing access to consultants and advisors that will help them improve the quality of education across the board.
Vicki L. Phillips, director of education, College Ready, at the Bill and Melinda Gates Foundation, said in a press release on the
foundation's website
, "Traditional public schools and public charter schools share a common goal of preparing all students for future success. Too often, issues not tied to academic outcomes can make it difficult for schools and teachers to have the opportunity to learn from each other and build upon successful practices, whether those practices are found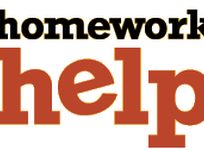 March 20, 2017
Homework is the opportunity for children to practice the skills that they are learning at school at home. There are a few online resources that offer free help with homework.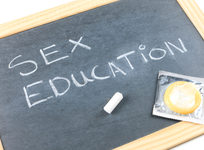 March 20, 2017
A new study shows that New York students are not getting consistent, quality sex education in the schools, leaving them unprepared to make responsible choices about their own sexuality.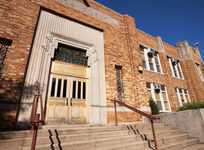 March 20, 2017
Although Chicago public schools opened for the start of the 2012 - 2013 school year, a possible teacher's strike may grind the entire district to a halt just a week later. Stay abreast of the negotiations and the backup plans the district has made to keep schools open, even without teachers on campus.