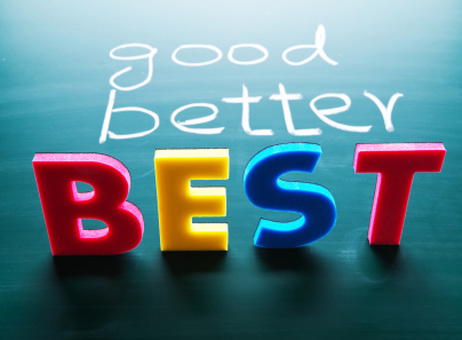 Make sure you consider these 10 factors when choosing the school best poised to provide the most effective education for a child's specific needs.
The right school for your child can make all the difference in his or her successful academic career. The good news is that there are many options in education beyond the public school down the street today. The bad news is that the abundance of options often leaves parents in a quandary over how to choose the best environment for their children. It is important to know what to look for in a school to ensure your child receives the best possible education for his specific needs. In some cases, that might indeed be the public school down the street, while other children may need a different environment to facilitate their learning process most effectively.
· Neighborhood Public Schools
· Alternative Schools
It is important to learn about the various types of schools available nearby, so you can make an informed choice for your children.
Once you know which options are available to you, it is time to determine the best environment for your child, based on the 10 steps we have outlined here:
· What you want your child to learn (specific subject matter, level of academic difficulty)
· Social needs (level of contact with peers)
· Practical matters (scheduling, extracurricular activities, etc.)
· High expectations
· Great teachers and staff
· Busy, visible children
· Rigorous curriculum
· Vibrant parent-teacher association
· Parents welcomed and questions answered
In addition, the website recommends checking the schools standardized test scores as well to ensure students are performing at appropriate academic levels.
When you find a school that looks like a good fit for your child, it is a good idea to visit to see classrooms and meet faculty and staff. While you are at the school, you should be allowed to visit with the principal, teachers and other parents to get a good idea of what the expectations are for parent involvement, how faculty and staff relate to students and what the overall learning environment looks like.
You will probably have a number of your own questions as well, based on the specific learning needs and temperament of your child. Write questions down before you visit to ensure you don't forget to ask any of them.
While staff may put their best foot forward during a visit, parents and students at the school will often tell it like it is. Talk to neighbors or parents you meet while visiting the school to find out if they and their children are happy with the quality of education offered there. Ask if the staff is responsive to needs and concerns and if parents are involved with the school's operations.
A one-on-one meeting with the principal during your school visit can be the best time to ask many of your questions. Principals should be open to meeting with parents and should be forthcoming with information about the school and staff.
Once the information is gathered and assessed, the bottom line is to choose the school that you and your child feel best about him attending. In some cases, this follows directly to the data; in other cases, you might simply get a good feeling about the staff or other features. The school you choose will make a difference in your child's academic future, so take the time to research your options and then choose the school that feels the best to both of you.
With these tips in mind, you are now poised to make a strong decision for the best education for your child. We wish you the very best of luck!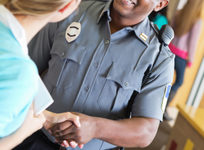 April 22, 2017
Police departments on public school campuses have played a major role in reducing violent crime and the speed limit. Unfortunately, they are also fighting an uphill battle against budget cuts.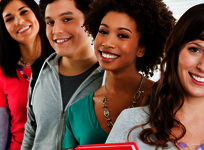 April 22, 2017
Which states have the most diverse public schools? We analyze our data to find how much diversity truly exists on public school campuses. Learn about the varying levels of school diversity in regions around the nation, as well as the benefits derived from ethnic diversity in schools.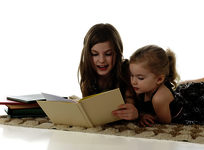 April 21, 2017
Children are reading less and less in this country, and the effects of that are showing in their performance in school. However, there are a variety of ways parents can encourage their children to read – and hopefully to love reading!