How to Protect Special Education Students from Campus Violence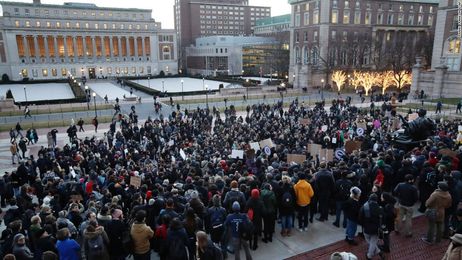 Studies show that special education students are a prime target of campus violence. Learn about what public schools can do to keep these at-risk students safe.
Students enrolled in
special education programs
must face many obstacles on a daily basis. Not only must they learn to manage their physical, emotional, mental, or learning
disabilities
, but they simultaneously overcome the academic challenges all students face.
Unfortunately, several new reports indicate that special education students may also have to deal with another problem: they are more likely than their non-special-education peers to be targets of school violence.
This video looks at what works for special needs students.
The Problem for Special Education Students in Public Schools
Higher Risk of Being Victims of Gun Violence
In Fall 2009, Chicago public school officials analyzed more than 500 cases of gun violence that had occurred within the past five years. The goal was to identify patterns that indicated which students were most likely to be victims of gun violence. The study's findings, as reported by the
New York Times
, showed that while special education students make up only 16% of the city's overall public school population, they comprised 24% of the victims of gun violence.
Rodney Estvan, an outreach coordinator at a Chicago-based disability rights group, told Northwestern University's
Medill Reports
that
special education students
will often "by their very nature be more confrontational. They will be more likely to be arrested. They will be more likely to be suspended from school. They will be more likely to be expelled from school."
Higher Risk of Being Hit by Teachers
A recent study indicates that special education students are also at increased risk of incurring violence from their teachers, according to the
New York Times
.
The report, compiled by watchdog groups Human Rights Watch and the American Civil Liberties Union using data from the federal Department of Education, studied the reported instances of corporal punishment in public schools. The report indicates that while students with disabilities make up 14% of the public school student population nationwide, they comprise 19% of the students who were victims of corporal punishment in public schools in the 2006-07 school year. Corporal punishment has been banned in public schools in many states, but it is still legal in 20 states.
Alice Farmer, the report's writer, called upon federal and state legislatures to enact a nationwide ban on corporal
punishment in schools
and to implement an immediate moratorium on corporal punishment of students with physical disabilities. Speaking to the
New York Times
, Farmer said, "Corporal punishment is just not an effective method of punishment, especially for disabled children, who may not even understand why they're being hit."
This TEDTalk discusses reimagining disability and inclusive education.
What Schools Are Doing to Protect Special Ed Students
Targeting Most At-Risk Populations
Based on the results of its study of the 500 most recent victims of gun violence, Chicago public schools are implementing a new program aimed at reducing incidences of violence among its students. The program, according to a
New York Times report
, "calls for a rethinking of the security philosophy so that policies favor mental health strategies and prevention" rather than "policing and punishment."
The program will specifically target a group of 10,000 students from the city's 410,000-student population who are identified as being most at risk of becoming victims of violence. One of the risk factors is being a special education student; others, according to the New York Times, include:
Being African-American
Being male
Lacking a stable living environment
Having a higher-than-average number of behavioral problems at school
Skipping an average of 42% of school days
The hope is that by focusing on the student populations who are most likely to be victims of violence (and also appear most likely to be the perpetrators of violence), school and city officials will be able to help students improve their lives and avoid getting involved in situations that can lead to violence.
The program calls for various agencies to work together in their efforts to target the at-risk group of students; the police department, the Department of Children and Family Services, and various local nonprofit organizations will all contribute to helping these students reduce their likelihood of becoming victims of violent crimes.
This video explains what every educator should know about special education laws.
Enacting Legislation to Protect Students from Corporal Punishment
Meanwhile, the fight to protect students from being physically hurt by their own teachers continues. The
New York Times
reports that as recently as July 2009, Ohio became the newest state to enact a law banning corporal punishment in public schools.
Protecting the Most Vulnerable
The results of the Chicago study may provide an impetus for educational experts and policy-makers nationwide to re-examine how public schools are protecting or failing their most vulnerable populations: students with disabilities. As other large cities watch the Chicago schools pioneer new programs to gauge its effectiveness, they may become inspired to follow suit and draw upon multiple resources to protect special education and other high-risk groups of students.
Questions? Contact us on Facebook. @publicschoolreview
While students are enjoying time off this summer, school district officials across the country are grappling with the issues associated with Common Core Standards, as well as plenty of opposition from parents and teachers.
As more schools return to in-person learning, teachers and parents find themselves dealing with the trauma and stress created by the pandemic.
After more than a year of remote learning, schools are finally returning to in-person instruction but how has the pandemic changed the face of public education and what will it look like moving forward?