How AP Courses Benefit a Public School Student's Future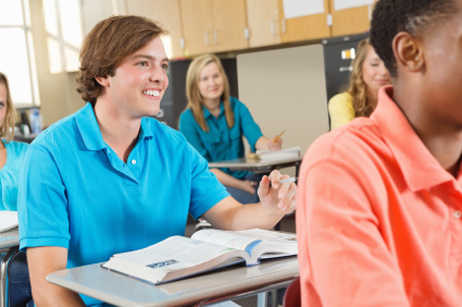 Learn about the significant benefits associated with public schools, ranging from improved college admissions competitiveness to saving thousands in college tuition costs.
Established nearly 60 years ago, advanced placement (AP) courses have allowed students across the country to
earn college credit
even before receiving their high school diplomas. Guided by the College Board, a non-profit organization, AP courses maintain rigorous standards while providing young students with the incredible opportunity to engage in challenging and mature coursework.
However, many parents feel that the AP pathway is simply a "hoop" through which students must jump in order to get into a good college. While students with AP courses on their transcripts tend to experience greater college acceptance rates, experts argue that there are an array of benefits that extend beyond the perks of
college admissions
.
The Advanced Placement Advantages

According to reports, over one million high school students engaged in more than two million AP tests last year. While many high school students simply take AP classes to improve their college application candidacy, there are far greater benefits to these rigorous courses.
College Credit

Colleges today are certainly seeking students with AP experience, as the AP coursework allows college admissions officers to gain greater insight into an applicant's collegiate potential. However, one of the greatest perks of AP coursework is the amount of money that can be cut from a student's tuition bill!
According to the College Board, over 90 percent of colleges and universities in the United States will grant students college credit for AP coursework and passing test scores. With this college credit, students will be able to save, in many cases, thousands of dollars on waived course costs. For example, if a student passes the AP English Literature exam, then he or she will commonly be excused from taking the introductory college literature class required by the institution. With the ability to skip over basic courses, students are opened to a plethora of benefits, some of which include:
Saved tuition costs, as each AP test costs less than $90 (while each college class can cost hundreds to thousands of dollars)

With skipped courses, students have more time to pursue a double major, participate in study abroad opportunities or internships

Enjoy a more flexible college experience, as students' schedules will be free from the basic, mandatory curriculum prerequisites

Students with enough AP credit can often graduate in a shorter period of time than students without AP credit
Training for the College Track
Students who enroll in AP courses also experience a "safe" introduction to the rigors of college before they leave their high school classrooms. High school students are not risking thousands of dollars on a college experience without adequate preparation. The
AP courses
are essentially conducted exactly as college classrooms should be presented; therefore, with the AP experience, students will have a greater idea of what to expect when they do finally enter into their first college courses. Adding to this, the College Board asserts that students in AP courses benefit from advantages such as:
Greater maturity and readiness for college challenges

Enhanced writing and problem-solving skills and techniques

Ability to develop habits that are essential for college success

Become a greater communicator and speaker, as AP courses allow students to engage in intense discussions, problem-solving collaboration efforts, and persuasive writing tasks
Details of the AP Exams
While students who enroll in AP courses are typically far more prepared to take challenging AP tests, students are not required to take the courses themselves. In other words, any student can sign up to take an AP test in any subject area. Currently, there are seemingly endless lists of potential AP courses and tests. Some of the popular and unique AP subjects include:
Calculus

Language and Composition

European History

Studio Art

Physics

Human Geography

Microeconomics
Students can choose to take the course and the exam, or simply take the exam itself. Generally, students are required to pay for the AP tests out of pocket; however, in some lower-income areas, students are provided with publicly funded AP testing opportunities.
The AP test itself, generally, takes around two to three hours to complete. Most AP tests are comprised of essay questions alongside multiple choice questions. Each subject area test is only offered once per year, although eligible students may be able to take a makeup test a few weeks after the main test (this is only permitted for students with extreme circumstances). Students who do not pass the AP exam cannot re-take the exam until the following year, and all AP tests must be completed prior to a student's high school graduation.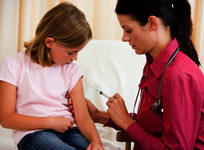 Whopping cough is making a comeback, especially amongst children, prompting health officials to encourage pertussis vaccines and boosters. However, should the pertussis vaccine be required for public school enrollment? Learn about current proposed laws and its ramifications.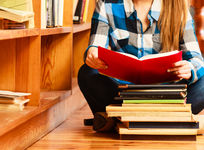 The results of a new study show that private school education may be no better than public school education. Keep reading to learn more about this study and to learn how to make the right choice between private and public school education for your child.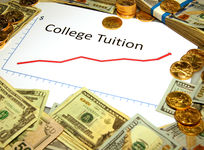 Each year, millions of students neglect to fill out the FAFSA and, in doing so, miss out on the chance to receive federal student aid. Keep reading to learn why every high school student should apply for financial aid, whether or not they qualify and regardless of their intention to use it.