First Strike in 25 Years to Hit CPS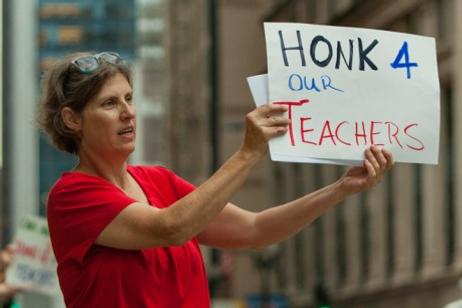 Negotiations have been halted, and the Chicago Teachers Union will began their strike September 10, marking the first teachers' strike in Chicago in 25 years. The children are sadly caught in the crossfire between CPS and the Union, and how will this strike impact the education of Chicago school students?
After a
summer of intense negotiations
, the Chicago Teachers Union and Chicago Public Schools have failed to reach an agreement, resulting in the first strike to hit the city in 25 years. This week,
students who had just started into new classrooms
for the school year have found themselves with nowhere to go – and parents are scrambling to find safe options for their children during the school day. With one day of the strike already gone, it appears teachers will be on the picket lines for at least another day, as school administrators, union representatives and Mayor Rahm Emanuel continue to try to work toward a compromise everyone can accept.
The Anatomy of a Teachers' Strike
The two sides of this conflict have been working for months to try to find a resolution. A fact-finder brought in over the summer in an effort at mediation called the relationship between the two "toxic." At the crux of the controversy is a wide range of issues, from classroom sizes to school hiring policies. While some of these issues have reached an agreement, many more still appear to be miles away from any sort of compromise.
At the center of the controversy is Chicago Mayor Rahm Emanuel. Before Emanuel even took office, he ran on the campaign platform of reforming Chicago's troubled school system. According to the
Huffington Post
, Emanuel worked quickly after moving into the Mayor's office to allow principals autonomy in the hiring process, create stricter teacher evaluations and
extend the school day
. While his goals were applauded by some, he also succeeded in angering many of the teachers, as well as the Chicago Teachers Union, through some of his strong arm efforts.
When the teachers' union did not submit an intent to strike within 10 days of the start of the school year, there was a small sigh of relief from parents and administrators. That time frame meant that teachers would be in the classroom for the first day of the school year. However, relief quickly turned to concern when the intent was filed a few short days later. Despite stepped-up negotiations during those 10 days since the intent was submitted, the sides do not appear to be close enough to see an end to the conflict any time soon.
Issues in Question
The issues that led up to the teachers' strike are numerous and complex. One point of contention is the pay increase for teachers. Teachers, angered when Mayor Emanuel had canceled a four-percent pay increase, became even more incensed when they were offered a two-percent raise in its place. The teachers' union came back with demands for a 30-percent raise over the next two years. Through intense negotiations, it appears both sides may be ready to agree on a 16-percent increase over four years, offered by CPS on the first day of the strike.
"This is no way to measure the effectiveness of an educator," Lewis told
CNN
. "Further, there are too many factors beyond our control which impact how well some students perform on standardized tests, such as
poverty
, exposure to violence,
homelessness
, hunger and other social issues beyond our control."
Mayor Emanuel countered at
Yahoo News
with, "What we can't do is roll back what's essential to improving our quality of education."
Along with the evaluation sticking point, teachers and administrators continue to be at odds with the proposed hiring process, which gives more autonomy to school principals. The teachers' union wants principals to be forced to hire from a pool of displaced teachers, while Mayor Emanuel thinks school administrators should be able to hire the best candidate for the position, regardless of where he or she came from.
"It's essential that the local principal who we hold accountable for producing the best educational results not be told by the CPS bureaucracy…and not be told by the union leadership who to hire," Emanuel told the Huffington Post.
Finding a Place for Students
In light of the strike, the school district has made arrangements to open 144 schools during the morning hours, giving kids a safe place to come and meals if they need them. According to the
Chicago Tribune
, parents taking their children to these schools found they had to cross picket lines to do so. Inside, school administrators were providing children with movies, games and other activities from 8:30 to 12:30.
In addition, 59 faith-based organizations are opening their doors during the strike to provide a safe location for children if their parents had to go to work. Mayor Emanuel has also staffed the streets of the city with additional law enforcement to watch out for kids hanging out on the streets and to ensure picket lines remained trouble-free. Despite these arrangements, many parents are finding themselves in a quandary when it comes to finding a place for their children to go if the parents are unable to take off work and stay with them.
One parent of a Chicago student told the Chicago Tribune, "We're just winging it at this point. He will probably be tagging along with my husband to work."
Negotiations are expected to continue until an agreement is reached and Chicago school teachers can return to their classrooms.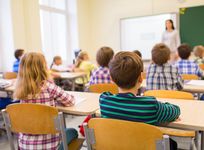 The Common Core State Standards Initiative has changed the course of education in the United States, particularly with its emphasis on standardized testing. But how does standardized testing affect teaching quality? Keep reading to find out.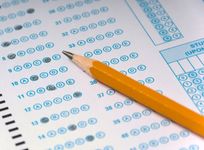 When asked to rank the quality of their child's school a B average. And yet politicians would have you believe that the American public-school system is failing. How are America's public schools really doing, and how do we know?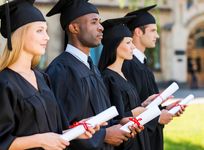 The high school graduation rate is in a constant state of change and dropout rates affect more than the individual student. Read on to learn about factors influencing high school graduation rates and what schools can do to improve them.