Longer School Days Coming to Chicago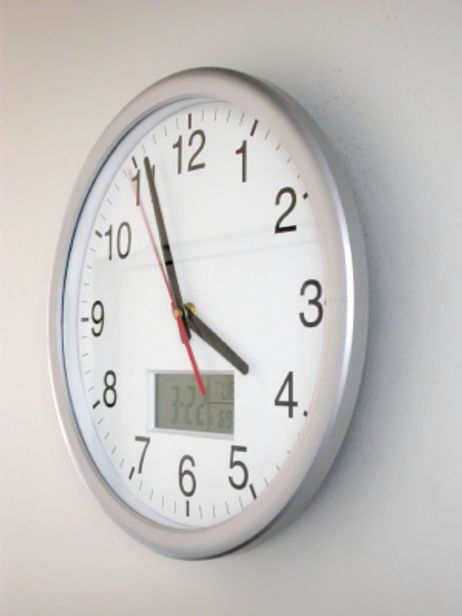 Learn about Mayor Emanuel's decision to lengthen what are now the shortest school days in the country – and its pros and cons.
Chicago Public Schools
are well known for having the shortest school days in the country. New Mayor Rahm Emanuel has plans to change that fact – sooner, rather than later. Emanuel has announced plans to extend the Chicago school day by as much as 90 minutes, bringing the district up to par with the rest of the public schools nationwide. However, a decision to add a significant amount of time to a school and work day isn't boding well with everyone who will be impacted by the decision.
Looking at CPS Track Record
The call for more time in school stems from current problems the school district is facing. According to a recent report at the
Southwest News-Herald
, academic growth among Chicago public school students has been stagnant at best. More than 150,000 students are currently attending under-achieving schools in the city, while a little more than half of all high school students are making it all the way to
graduation
.
CPS also released numbers that show less than one-third of all eighth-graders hit benchmarks for
college readiness
in reading and only 20 percent made or exceeded the benchmarks in math. By the same token, just under eight percent of high school juniors in the Chicago school system achieved college readiness benchmarks in all four areas on the state's most recent PSAE tests. Chicago schools also stated that the city falls well below the state in hitting benchmarks; Chicago currently holds at 19 percent, while Illinois falls at 46 percent.
"Having the shortest school day in the nation puts teachers and students at a disadvantage, and it's time that we provided both with the tools they need to drive student success in the classroom," Jean-Claude Brizard, CEO of Chicago Public Schools told the News-Herald. "A longer day will give our teachers the time they need to better prepare our students for college and career readiness and allow them to plan as a group in order to benefit all of their students."
The Advantage of More Instruction
Studies have shown that adding more instruction time into a school day can make a difference in the achievement level of the students. The following excerpt came from a study titled, "Time and Learning: A Brief Review of Research," and was quoted in the Chicago Tribune earlier this year:
"The amount of time students spent learning is clearly related to how much they learn, both in terms of content knowledge and application of knowledge (i.e., "knowledge transfer"). In addition, some researchers have shown that time out of school can have a negative impact on student performance."
The News-Herald also reports on national research that shows a direct correlation between a longer school day and year and improved student performance. CPS also plans to extend the school year by two additional weeks. A key component of the additional time will include instruction that utilizes Common Core State Standards, which will become the standard for all Chicago schools during the upcoming school year.
An op-ed in the New York Times also suggests that Emanuel will try to combine the additional instruction time with teacher and principal incentives. Although evidence supporting merit-based pay is inconclusive at best at this time, the writer of the article does concede, "Rewarding excellence is a smart goal and could bring useful, in-the-making metrics on how to assess performance intelligently." For now, the mayor's office and school board will have their hands full trying to convince the local teacher's union that the longer school day really is beneficial to everyone.
The Union's Response
As one might expect, the ones least happy with the longer school day proposal are the members of the Chicago
Teacher's Union
.
"CTU President Karen Lewis will not be a part of the Chicago Public Schools' 'Longer School Day Advisory Committee' tasked to examine how to extend the school year for CPS students," CTU spokesperson Stephanie Gadlin told the News-Herald. "As a National Board certified teachers with 23 years of classroom experience, she is interested in looking at a better, smarter school day for our students and not being a part of publicity stunt designed to thwart real discussion between the CEO, parents, educators and community leaders on how to end the inequity in our schools."
According to a recent report at
Chicago News Cooperative
, the CTU has rejected the two-percent raise proposed by the district for teachers that would be responsible for adding 90 minutes of classroom instruction to every school day. Lewis told the publication that the increase would total $3.41 for a teacher currently earning $57,000 annually.
"To that we say thanks, but no thanks," Lewis said.
Jean-Claude Brizard responded to the rejection by saying, "We presented the union with an honest compromise that will provide hundreds of thousands of Chicago's children with more time in the classroom. Every year, Chicago students get 10,000 minutes less in the classroom compared to the national average. Our children deserve better and it's time we make the tough choices to do better."
The original proposal by the teacher's union was for a four-percent raise, which the board rejected. The two parties have been in negotiations, but appear to have reached a standstill on this particular issue at this time. The impasse may mean the longer school days will not begin at the start of the 2011-2012 school year as originally planned.
While the longer school day appears to be temporarily stalled in Chicago, students, parents and teachers continue to prepare for the upcoming academic year. With luck, the district and union will be able to work out their differences to ensure a higher quality of education for children throughout the city.
Being a teacher has never been easy but changes in federal funding and legislation have made it harder than ever for public school teachers. Keep reading to learn more.
Say goodbye to mystery meat - and all other types of meat - at public school cafeterias that are embracing the Meatless Monday trend.
Schools all over the country have closed their doors to slow the spread of COVID-19, forcing educators and parents to switch to online learning strategies. Read on to learn where to start with homeschooling and for helpful resources for learning at home.