Chicagoans Asked to Pay More Taxes to Support Local Schools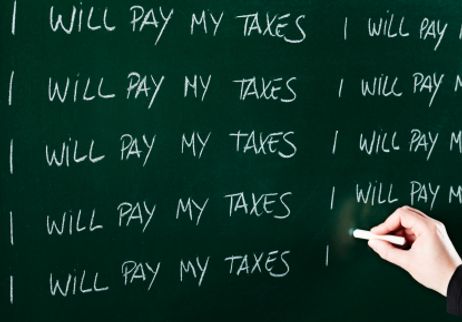 Learn about the recent decision by Mayor Emanuel to raise property taxes to provide additional funding for local schools – and the controversy surrounding his decision.
When Rahm Emanuel was running for mayor of Chicago, one of his campaign promises was to avoid raising taxes as a means of dealing with a major city budget shortfall. Instead, Emanuel pledged to find the waste at City Hall and eliminate it to put the city back in the black. However, Emanuel was careful not to mention how he would
fund Chicago schools
while on the campaign trail. Mayor Emanuel recently supported a property-tax increase proposed by
Chicago Public Schools
. Mayor Emanuel defended his decision, but some lawmakers and taxpayers are up in arms about a new city leader who is seemingly so quick to go back on his word.
What the Tax Increase will Mean
According to a report at WBEZ, Mayor Emanuel and Chicago Public Schools are asking taxpayers to fork over about $84 additional property tax dollars a year for a $250,000 home – the maximum amount of a tax increase allowed by law. The additional $150 million in revenue generated from the hike would go to close the $710 million shortfall the school district is currently facing. Additional budget balancing has already come from district officials, who managed to trim $400 million off of the original budget proposal, without
increasing classroom sizes
or hurting students in other ways.
This video from October 2015 reports on Mayor Rahm Emmanuel's proposed budget.
The tax increase was initially proposed by the school district and will have to be approved by the Chicago Board of Education. However, the
school board
is stacked with plenty of Emanuel appointees, and most believe approval will not be a problem. According to a report at the Chicago Tribune, the mayor did not take the tax cut lightly and will continue to search for additional ways to trim the fat on the school budget.
"This wasn't done putting more money into a broken system," Mayor Emanuel told the Tribune. "It was an attempt to fix a system that is broken. It will take time."
What the School District has Done
One of the major differences between supporting a tax hike for the schools and a tax hike for the city is the fact that the school district has already done preliminary work to trim their own budget. The schools had cut $400 million initially by withholding a pay increase for teachers, trimming administration and cutting programs.
"They've reined in the bureaucracy and they've made fundamental reforms," Emanuel said.
This video offers another take on Mayor Rahm Emmanuel's 2016 budget.
The current budget proposal of $5.9 million will cut up to 300 teaching positions in under-enrolled schools, eliminate duplicate curriculum and consolidate administrative offices into 14 main networks. The district also plans to cut out many programs, including mentoring programs for at-risk youths, literacy initiatives and a variety of
after-school programs
.
"We're going to get 40 percent cuts across the board," David R. Williams, the advocate program's regional director told the Chicago Tribune. ""We're just going to have to be creative in getting funds."
Some Programs Expand Despite Budget Cuts
Despite the massive cuts the Chicago school district is facing, some programs have been protected or even expanded under the new budget proposal. For example additional funds will be provided for new
charter schools
,
magnet schools
and
full-day kindergarten
.
"While they have cut $400 million, 6,000 kids will now get full-day pre-kindergarten on top of the 11,000 [who already get it]," Emanuel told the Chicago Tribune. "Other school systems across the country are cutting that back. We are actually increasing it by over 50 percent."
The district was also able to squeeze in funds for a
teacher-training
academy and security cameras in schools. In addition, the mayor is pleased that the school district will not have to
increase class sizes
as a means of making ends meet.
"We've got to make tough choices," Emanuel told reporters from WBEZ. "We've not only protected the classroom, we've expanded educational choices and opportunities for the parents that rely on the school system."
Opposition to the Tax Increase
Not everyone is in favor of the property tax increase, including many of the city aldermen. Ald. Bob Fioretti said in the
Huffington Post
, "They have not shown clear and convincing evidence that they deserve a property tax increase because of all the waste and efficiency still in the system." Ald. Latasha Thomas agreed, saying, "I don't agree with any property tax increase, especially when our residents are having such a hard time."
This video offers opposition to increased property taxes from the real estate industry.
Still No Tax Increase for City Budget
Although Emanuel supports the property tax increase for Chicago Public Schools, he still says that he will not raise taxes to make up for a city budget shortfall. One big difference is that the city has not yet made the effort to make budget cuts before asking for additional funding for a $636 million shortfall, while the school district did.
"I have no tolerance for an overblown bureaucracy and I have no tolerance for inefficiency in the city budget, in other agencies, and I am glad [school officials] followed the cut-and-invest strategy," Emanuel told the Tribune. "I think they've made some tough choices," he added.
In response to the budget woes of City Hall, Emanuel stated, "The taxpayers, as we know, feel nickel-and-dimed as it relates to taxes, and I will not ask them to pay more for an inefficient government that is not delivering services on a more cost-effective basis."
The property tax increase will face the approval of the Chicago Board of Education before becoming official. Most expect the board to pass the hike without much resistance. While the city council could reject the tax hike and challenge the constitutionality of the act, most believe that extreme approach to the decision is highly unlikely.
Being a teacher has never been easy but changes in federal funding and legislation have made it harder than ever for public school teachers. Keep reading to learn more.
Say goodbye to mystery meat - and all other types of meat - at public school cafeterias that are embracing the Meatless Monday trend.
Growing cases of contaminated tap water at public schools around the country are raising more than eyebrows. Learn about whether or not public schools' tap water is safe to drink.