Are Your Local Public School Instructors Still Qualified to Teach?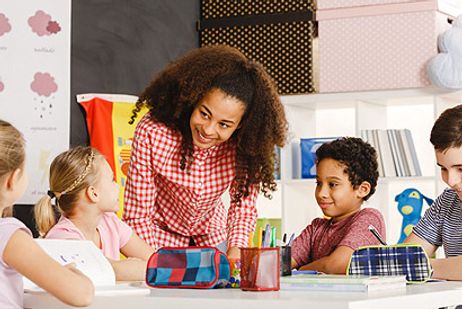 Federal legislation has outlined stricter qualification guidelines for public school teachers. Learn about the minimums and whether your local public school teachers are still qualified to instruct classrooms.
The
No Child Left Behind (NCLB) act
mandated that all public schools evaluate their teachers based upon stricter qualifications. However, not all schools have revamped their employee rosters and hiring checklists, leading
parents
to wonder, "are my child's teachers still qualified?"
According to the
US Department of Education
in 2005, all public school teachers must be considered "Highly Qualified" in order to teach. To be labeled as a "highly qualified teacher," instructors must hold a bachelor's degree, full state certification, and proof of subject-area competency.
While the standards of a "highly qualified teacher" are generally reasonable, many schools in the United States expressed challenges in achieving these goals. Specifically, schools in rural areas found it nearly impossible to hire new, "more qualified" teachers than the limited number currently employed. As a result, the mandates of NCLB were revised to allow for more flexibility.
To find out if your local public school teachers meet all of the NCLB qualifications, consider the following standards outlined by the legislation.
NCLB "Highly Qualified" Requirements
The requirements for achieving the "highly qualified" teaching status depends upon one's subject area and additional state-based guidelines. Generally, all elementary teachers are required to meet the following criteria:
More than 180 days of teaching experience

Pass state-mandated subject tests
Middle school and high school teachers are required to meet the following criteria:
More than 180 days of teaching experience

Endorsed by the state in which one teaches (or a cooperating state that's pre-approved)

Earned a degree with a major and/or minor in the subject areas that are being taught

Additional continuing credits may apply
To ensure that all teachers are meeting the NCLB "highly qualified" status criteria, most public schools hire human resource agents to verify the qualifications of each teacher. If a school employee is not considered to be "highly qualified," he or she typically has a maximum of three years to complete all necessary training, testing, and other demands to satisfy the requirements.
Additionally, alternative measures may be permitted. For example, as the US Department of Education explains, teachers who work in eligible rural districts can also work to meet the "highly qualified" requirements after receiving additional forms of "Professional development, intense supervision or structured mentoring to become highly qualified in those additional subjects."
Teachers without Degrees in Education
Although it may be surprising, the demands of NCLB do not actually require all teachers to hold degrees in education. For example, if a high school
English
teacher has more than 180 days of teaching experience, holds a valid bachelor's degree in English, and has passed all state and federal English tests, then he or she meets the "highly qualified" standards - even though the teacher does not hold a degree in education. As the New York Time reveals, "School districts typically prefer teachers with advanced degrees on the premise that these individuals possess a deeper understanding of teaching, learning and human development."
In lieu of an actual education degree, many public school systems have established their own methods for evaluating a teacher's abilities. Specifically, most public schools require teachers to meet criteria such as:
Passing approval of classroom observations

Review and approval of student work

Student and/or colleague review of teaching performance
While some schools may specifically hire teachers with education degrees, many public school leaders are open to hiring individuals with experience, the federally mandated qualifications, and evident mastery of content matter.
The No Child Left Behind act changed how many schools evaluated and hired their teachers. With the exception of schools in rural areas, most parents can rest assured that their local public school teachers are minimally "highly qualified" - or at least working towards this qualification - to teach their children.
Being a teacher has never been easy but changes in federal funding and legislation have made it harder than ever for public school teachers. Keep reading to learn more.
Say goodbye to mystery meat - and all other types of meat - at public school cafeterias that are embracing the Meatless Monday trend.
Growing cases of contaminated tap water at public schools around the country are raising more than eyebrows. Learn about whether or not public schools' tap water is safe to drink.