Are Public Schools Facing Privatization Amidst the Economic Crisis?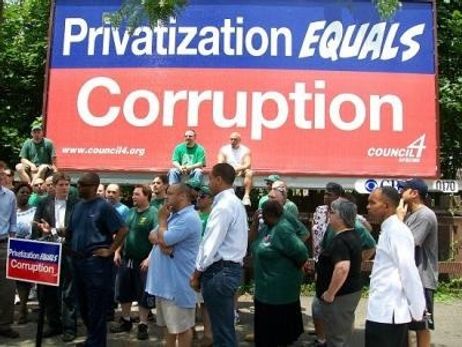 Learn about the privatization trends that are occurring in public school districts ranging from Detroit to Chicago.
As educational leaders experiment with new programs to help turn around the current public school crisis, some experts predict that there will be a rising interest in privatizing many public schools. With public schools struggling to meet standards amidst decreased
recessionary budgets
, many parents and community members are wondering if their local schools will soon be in the hands of privatized leaders.
Public Schools: On the Path to Privatization?
Public schools, unlike private institutions, are funded through community, state, and national tax revenues. Some communities, through the voting process, have chosen to pay higher taxes for increased educational funding, while other communities choose to pay less. Local funds combined with national funds and the success of a school's
test scores
ultimately also determine the size of a school's budget. While each school community has its own formula for the amount of money it receives, nearly all public schools are struggling with lowered budgets from recent financial cuts.
In the past several decades, however, some school leaders have grown increasingly frustrated with the many educational restrictions set by either state or local officials. To provide public school students with the opportunity to participate in a uniquely designed curriculum program, some areas have created publicly funded "
magnet schools
."
For example,
Wake County Public Schools
, located in North Carolina, offer magnet programs that adhere to the state-wide mandatory course of study; however, the magnet programs are free to utilize more innovative approaches to learning. Specifically, magnet schools generally have more freedom to determine their own curriculum standards and practices, allowing such institutions to be run in a more personalized and private manner than larger public regions.
Adding to this, most magnet programs allow students to pursue a more specialized educational pathway. As Wake County further reveals, "Our network of magnet schools offer parents a choice of instructional programs such as Creative Arts and Sciences, Gifted and Talented, International Studies, Active Learning & Technology, International Baccalaureate," along with additional programs in
language studies
and leadership.
Through popular magnet programs, some leaders feel that public schools have already taken a small step towards becoming more privatized. Since magnet schools operate with slightly more independence than traditional public institutions, magnet schools are commonly viewed as a "tuition free" private school setting. In fact, all public school students are almost always permitted to apply for a magnet opportunity; however, since magnet venues are limited in their space and allotments, some students are only permitted to attend magnet schools if their names are chosen out of a lottery or another form of drawing.
The Potential Future of Privatization
Beyond magnet schools, rumors now abound regarding schools that may become privatized in the wake of our economic recession. For example, as reported by
The Detroit News
, 17 Detroit Public Schools will now be managed by four private educational management companies in efforts of turning around its financial and academic performance. In addition, the school district may also be facing bankruptcy. If the school district is forced to declare bankruptcy, the system should be able to revamp its operational practices, while the school district would also be able to eliminate previous vendor and labor agreements in order to achieve most cost-effective management.
Although the Detroit Public Schools Emergency Financial Manager, Robert Bobb, has insisted that declaring bankruptcy would be used as a last resort to save the schools in Detroit, opponents to Bobb's agenda argue that his current strategies will ultimately only push Detroit schools to mass privatization.
A similar movement has already occurred in Chicago, who also hired private companies to manage public schools. In Chicago, many of these public schools have already been replaced by "
charter schools
," which some view as a privatized version of public institutions.
Although some public schools are currently in the hands of private companies, most school districts assert that these steps were taken merely to reevaluate cost management strategies.
While some celebrate and others fear the potential shift towards a more privatized educational system, most proposals for publicly funded private schools are merely theoretical at the moment. Due to the economic set back, mass changes in the current public educational practices are not anticipated to occur soon.
Being a teacher has never been easy but changes in federal funding and legislation have made it harder than ever for public school teachers. Keep reading to learn more.
Say goodbye to mystery meat - and all other types of meat - at public school cafeterias that are embracing the Meatless Monday trend.
Growing cases of contaminated tap water at public schools around the country are raising more than eyebrows. Learn about whether or not public schools' tap water is safe to drink.