Should Schools Conduct Background Checks on Teachers?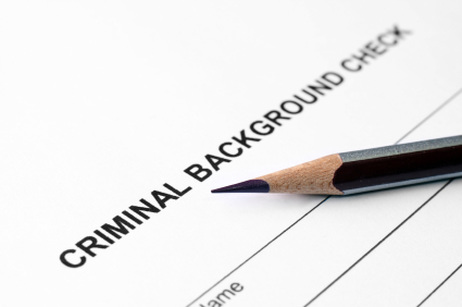 With the growing scandals surrounding teachers, more parents and community leaders are calling for greater background checks. Learn about both sides of the debate in keeping all students safe.
Once considered society's role models, today's teachers have been caught in a media frenzy of scandalous and questionable behavior. In turn,
parents
and community members are voicing their justified concerns regarding how public schools are evaluating their employees.
While the national statistics regarding teachers and their potential criminal connections are still vague, many cities and school districts have begun implementing their own investigations of public school workers. For example, as
WTAE Pittsburgh News
reports, recent 2007 investigations uncovered a list of criminal convictions in various teachers' files, including charges of stalking, theft, and assault, among other crimes. Subsequently, more leaders are debating how to more effectively evaluate each public school employee's credentials, integrity, and background.
Are Schools Engaging in Effective Background Checks?
While all public schools are required to conduct background checks on its newly hired
teachers
, most public schools do not continue to randomly check a teacher's criminal file once they are added to the school's payroll system. As a result, some teachers may enter into their career without any record, yet may commit unnoticed crimes while working for the school.
Adding to this concern, as
WTAE News
further reveals, many teacher candidates can pass a basic background check – even if their record posts convictions of crimes such as assault, theft, and fraud! Among the 135 teachers with criminal records in Pittsburgh Public Schools, investigators discovered that some of the more serious charges were incidents ranging from possession of heroin and crack, all the way to embezzlement charges totaling $7,000. One local teacher even had a current warrant for her arrest!
Adding to the local Pittsburgh discoveries, the
WAOI San Antonio News
team recently uncovered criminal histories surrounding several teachers. Among some of the offenders found in the schools, WAOI reported one teacher's history of criminal public lewdness and another teacher's record of indecent exposure.
How did these crimes go unnoticed by schools conducting background checks? Experts state that the holes in the background check system still allow individuals to pass an assessment when their records consist of simple assault, fraud, and/or theft.
How Should Public Schools React?
Based upon recent discoveries of teachers' secret pasts, a debate is being raised over how schools can more effectively conduct criminal background investigations. In beginning a safer approach to reviewing employee credentials, all applicants to public schools must meet both state and federal background check standards. As the
Iowa Department of Public Safety
explains, applicants undergo a thorough national evaluation, as all teachers must now have digital fingerprints, an FBI evaluation, and a criminal records assessment of any crimes or violations committed in any of the 50 states. A background check is also conducted at a local level to investigate any further criminal issues.
While nearly all school and community members agree that teachers and school workers should undergo an extensive criminal background check, some argue that a public school employee's records should be sealed from the public's knowledge. For example, many websites are now devoted solely to reporting teachers' crimes. While the public and students should certainly be informed of any danger surrounding a school employee, many citizens argue that publicizing all criminal blunders only serves to invade the public school workers' privacy.
Some individuals believe that teachers and public workers should be able to manage their misdemeanor crimes, such as disorderly conduct,
drug possession
, or theft, with greater modesty and privacy. Adding to this, many individuals assert that misdemeanor classifications may often be misinterpreted; for example, if an employee is rowdy at an athletic event, the individual could potentially be cited with a misdemeanor for his or her conduct. As a result, many community members are seeking to negotiate an agreement between providing all parents and students with safe and highly qualified educators versus allowing all community members to invade the private lives of its public school employees.
In addition, many believe that schools need to monitor the criminal activities and records of existing staff to ensure that all faculty members are maintaining a proper code of conduct. Ultimately, while the majority of public school teachers possess no form of criminal history, the public continues to seek out greater protective measures to ensure that students stay safe.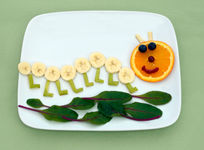 A NYC public school is now completely vegetarian! How have students reacted, and will other public schools follow suit?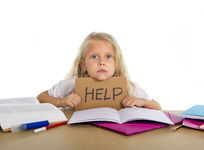 The world is in a constant state of change and those who fail to adjust fall behind. Unfortunately, the American public education system has not kept up with the times and is currently facing a number of serious problems. Keep reading to learn about the biggest failures affecting the modern U.S. public education system as well as some of the trends that could spark change.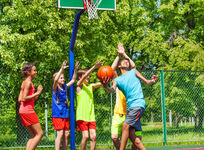 Summer break is a time to kick back and relax but it is also a great time to do activities that will boost your college applications. Keep reading to see how to boost your application this summer.