New Poll Shows Parents Value Teacher Quality Over Unions for Improving Public Schools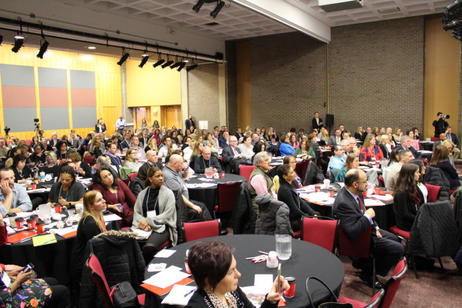 The recent Phi Delta Kappa/Gallup Poll shows that three in four parents trust school teachers over unions and believe effective teachers are the key to improving quality in public schools.
A new Gallup poll suggests that while most adults in this country are not thrilled with the state of public education today, they are supportive of the teachers responsible for the education of their children. The survey showed that three in four Americans have "trust and confidence in public school teachers," but do not think much of
teachers' unions
or the government when it comes to the current quality of education. The poll comes at an interesting time in public education history, when
tight budgets
,
concern over academic performance
and
teacher layoffs
have become commonplace across the country.
About the Poll
The recent survey was conducted by Gallup and Phi Delta Kappa International, a professional education association. The poll interviewed 1,000 people on some of the most compelling topics in the education world today, including teacher quality, the role of unions and
school vouchers
. The results were announced and explained at a news conference at George Washington University last week.
Support for Teachers
The survey found that of the 75 percent who said they have confidence of public school teachers, the highest rates of trust were found among parents, those with college degrees and people who were younger than 40, according to a report at the
Huffington Post
. The same number also believed that teachers should have more control over their lessons. Two-thirds would support their children becoming public school teachers, and even more thought that high-achieving high school students should be aggressively recruited into teaching careers.
"Parents know teachers in their schools," Bill Bushaw, executive director for Phi Delta Kappa, told the
Washington Times
. "They're their neighbors, their friends, people they run into at the grocery store."
In an interview with
Education Week
, Bushaw added, "This poll today shows a much more sophisticated public that is willing and ready to invest in teachers." The poll also showed that most Americans believe the quality of the teacher is even more important to a successful academic experience than
smaller class sizes
.
In response to the high percentage who wanted their own children or high-achieving high school students to consider careers in education, Bushaw said, "It's clear that Americans recognize the importance of getting quality students to become the next generation of teachers." Two out of every three respondents said they thought innate ability was even more important for a high quality teacher than education and training.
Although most Americans supports school teachers and believe quality teachers are the most important factor in quality education, more than half said their own public school system has a hard time getting good teachers. Most respondents admitted they hear more
bad stories about teachers
than good from the media.
Less Support for Unions
Despite the fact that most Americans support individual teachers, the same does not hold true for the unions to which those teachers belong. In the same poll, nearly half of the respondents said they thought unions were hurting the quality of education in this country today. However, more than half said they sided with unions more often when the unions faced off against the government on important policy issues.
The American Federation of Teachers highlighted some of the findings from the poll and voiced concern over others. The president of the organization, Randi Weingarten, approved of the numbers that showed the majority of the public sided with unions over the government in collective bargaining disputes. However, Weingarten explained that the way the questions were phrased regarding unions did not give respondents the full story on what unions do today.
"It asks about general opinions on teachers' unions, framed in a way that implies union work is limited to narrow issues of compensation and working conditions," Weingarten wrote in a statement. "The wording doesn't reflect the current work of the AFT and our quality education agenda, which focuses on what students need to succeed and what their teachers need to facilitate success."
In response to Weingarten's concerns, Bushaw said the questions about unions were phrased in an identical fashion to a poll conducted in 1976. Bushaw explained, "Whenever we want to use or show longitudinal change, we absolutely have to ask the question in the same way it was asked originally." The 1976 poll showed that only 38 percent of those polled felt that unions hurt the quality of education.
Technology and Public Schools
The Gallup poll also asked respondents about the importance of
technology in the classroom
. On that subject, 61 percent said the government should supply all schools with Internet access and 70 percent saying that cutting-edge learning tools in the classroom were "very important." The current methodology explored by public schools today is a combination of high-tech gadgets in the classroom and high-quality teachers at the head – a process known as
blended learning
.
"The public understands and is willing to move forward on blended learning," Bob Wise, president of the advocacy group Alliance for Excellent Education, told the Washington Times. "It's not either/or. High tech requires high-teach. You've got to have good teaching in order for the technology to be effective."
Tom Vander Ark, CEO of Open Education Solutions, a company that helps schools integrate technology in the classroom, agrees with the poll response as well. Vander Ark told the Washington Times, "It's time for state and district leaders to put a flag in the ground and say that after next August, every student in our care will have 24/365 access [to the Internet]. You can now make the financial case to make that shift." This poll comes at an interesting time, with education reform and the future of education being hotly debated. Parents, it is more important now than ever before to voice your opinions and concerns, as the fabric of the education quilt is being reshaped today for future decades.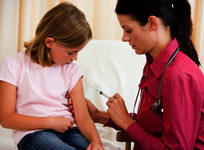 Whopping cough is making a comeback, especially amongst children, prompting health officials to encourage pertussis vaccines and boosters. However, should the pertussis vaccine be required for public school enrollment? Learn about current proposed laws and its ramifications.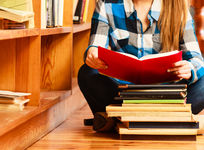 The results of a new study show that private school education may be no better than public school education. Keep reading to learn more about this study and to learn how to make the right choice between private and public school education for your child.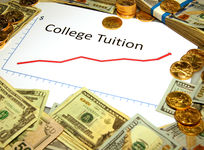 Each year, millions of students neglect to fill out the FAFSA and, in doing so, miss out on the chance to receive federal student aid. Keep reading to learn why every high school student should apply for financial aid, whether or not they qualify and regardless of their intention to use it.