Florida School District Gets Help from Unlikely Source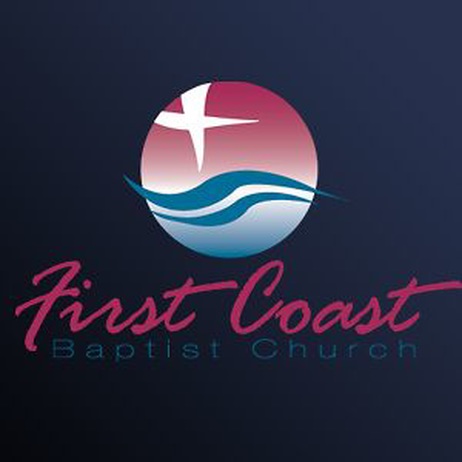 An unexpected partnership between Duval County Schools and area churches appears to be successful for the schools getting assistance.
At a time when many schools are pushing churches out in the interest of separation of church and state, one large Florida school district is actually welcoming churches in.
Duval County
, as well as other Florida school districts, appears to be learning the delicate dance between
accepting help from community churches
without bringing religion into the school setting. As the two coordinate efforts, it seems the biggest winners in this new partnership are the students the schools – and churches – aim to serve.
An Unlikely Partnership
The
Florida Times-Union
reports that First Coast churches are coming to the aid of many schools in the area, with surprisingly positive results. The first step toward this unlikely partnership was the school system, which approached a Christian non-profit, Campus Crusade for Christ, five years ago. One of the employees of the organization, Ken Vensel, was surprised when school officials asked the organization for help with a faith-based initiative for the schools. However, Vensel took the request to heart and organized a group of faith leaders in the area to come together in providing the services schools were looking for.
The result has been a number of partnerships between schools and faith leaders throughout the state, including Duval County where the needs are often great. In one Duval elementary school,
Windy Hill
, nearly 70 percent of the student population qualifies for free or reduced-price lunches. Churches can help these schools in a variety of ways, offering food for students to take home on weekends, tutoring and mentoring assistance and financial support for the school's student welfare fund.
A Growing Movement
According to the Florida Times-Union report, there are about 100 Florida churches helping 130 public schools in the state.
Ministry Today
reports that one church in Polk County, First Baptist Church in the Mall, has donated $5,000 to nearby
Combee Elementary School
. The money has paid for food,
school supplies
and even sneakers for students in need. As these partnerships are proving beneficial on both sides of the coin, Vensel continues to help Florida counties set up their own church-school partnerships.
"We've been very surprised by the reception for this," Vensel told the Florida Times-Union. "We're not seeing the kickback that some of the preachers expected."
Vensel said part of the success of the newly formed partnerships is the role churches are careful to play. Church members do not go into schools preaching or proselytizing. Instead, they go in to help with whatever the school needs them to do.
"We go in as servants," Vensel explained. "We don't bring our program. We bring our people. We ask the school, what do you need? How can we serve you?"
Leading by Example
While church members are careful not to preach their religion, they do believe they are showing their faith by example. Jim Young is the community outreach director for the Northeast Florida District of the United Methodist Church. He has overseen the partnerships of 37 Methodist churches with area schools throughout Jacksonville. The churches began with small service projects, such as painting and landscaping help. However, as trust between the schools and churches has grown, so has the level of outreach available.
Today, Methodist churches in Jacksonville provide a wide range of services to area schools, including help with vision and hearing screenings, book fairs and clothing drives. The church brings in mentors and teacher's aides to work with students in and out of the classroom. The churches even stock the school pantry that allows students in need to take food home on the weekends.
Schools Stepping Out of their Networks
A few years ago, the
Wall Street Journal
reported on a trend by public schools across the country to step out of their inner network and seek financial help from outside sources. As school budgets get pinched tighter and tighter, schools have gone to non-profit organizations and local businesses to get the extra money they need. The schools are seeking classroom essentials like supplies and books, which cannot be purchased with the money made from school fund raisers and bake sales. There simply isn't enough money to go around.
In Florida, the greatest assistance appears to come from area churches that are willing to give time in addition to money. The principal at Windy Hill Elementary, Calvin Reddick, Jr., told the Florida Times-Union, "They [CrossRoad Church] provide so much support that wouldn't be provided by the school district. The entire congregation is involved and we have 20 to 30 people who come regularly. And if I need someone or something, I just pick up the phone. It's unbelievable."
The church brought its own food pantry to the school, allowing families to go to Windy Hill, rather than the church, to get their basic needs met. The church has also donated $23,000 to the school's student welfare fund to ensure every student has at least one hot meal a day. The money also went to fund a summer camp.
CrossRoad Church even offers a faith-based program taught at the church building, Say Yes, which students can sign up for with their parents' permission. The program teaches leadership skills, ethics and values. Reddick said the students that participate in the program have few, if any, discipline issues in the classroom.
While the partnership between CrossRoad Church and Windy Hill Elementary might be tighter than the coordinated efforts of other schools and churches, many public schools in Florida are learning the benefits of going to area churches for help. As these partnerships prove beneficial to the students in those schools, perhaps more partnerships like this will be created in the future.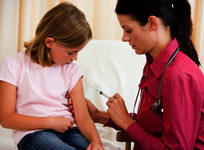 Whopping cough is making a comeback, especially amongst children, prompting health officials to encourage pertussis vaccines and boosters. However, should the pertussis vaccine be required for public school enrollment? Learn about current proposed laws and its ramifications.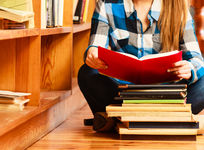 The results of a new study show that private school education may be no better than public school education. Keep reading to learn more about this study and to learn how to make the right choice between private and public school education for your child.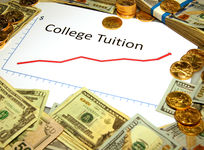 Each year, millions of students neglect to fill out the FAFSA and, in doing so, miss out on the chance to receive federal student aid. Keep reading to learn why every high school student should apply for financial aid, whether or not they qualify and regardless of their intention to use it.